How To Make Money With Music? 6 Monetization Methods For Musicians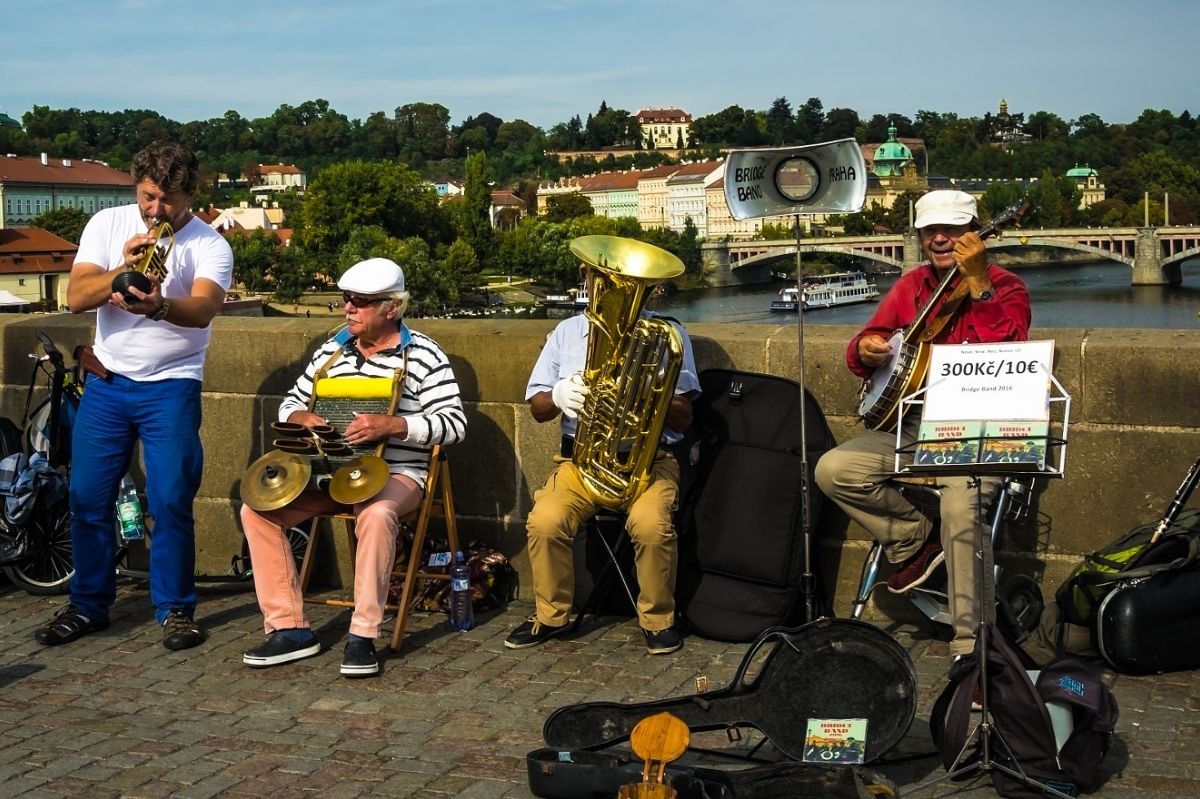 If you're devoted to making music, it's the most fulfilling way to make a living. Whether it's a full-time job or a lucrative side business, selling music is a creative way to make money by doing what you love.
But what if you don't get the money? There is no guarantee for music sales. For many musicians, it's a risk.
So how do you reduce or eliminate the risk altogether?
Making money with music isn't easy, but it's not impossible. Providing a multi-faceted, automated source of income gives musicians in 2020 the opportunity to mitigate risk and seize their dream career.
What should I do to do that? Here's how to do it.
How To Make Money With Music
Get streaming royalties with digital distribution
Live income
Sell ​​band-related products online
Collaboration with brands and other musicians
Sale of beats and samples
Have music classes and lessons
In the early stages of a music career, having multiple sources of income is essential. Without the backing of a major label, it's difficult to get enough living expenses from a single stream.
However, the combination of several automated sources of income reduces risk and allows you to focus on music production rather than sales activities.
Let's look at common sources of income that artists can use to monetize their music.
Get Streaming Royalties With Digital Distribution
It's important to understand the difference between streaming services and distribution networks.
Streaming services are a platform for listening to music. Notable are Spotify and Apple Music.
The distribution network distributes to and collects royalties from those streaming services.
When it comes to streaming services, musicians don't have much choice. Even big-name artists can't escape the opposition by withdrawing music from popular streaming platforms.
The world's largest 2 one of the services, Spotify and Apple Music is possible to deliver your work in is important. Other well-known streaming services include Google Play, Amazon Music, YouTube Music, and certain genres of streaming services such as Beatport and Juno Download for electronic music producers and fans.
How To Find The Right Delivery Network
Most distribution networks can deliver your work to major streaming platforms, so don't worry too much about that. However, there are major differences in what is offered by each distribution network, and points such as fees and royalties payments are important considerations.
Let's take a look at some common distribution networks.
Landr
Prices: From $ 4 per month.
Benefits: It's the cheapest option as it gives you access to all major streaming services and 100 % streaming usage paid to the artist.
Disadvantages: Advertising on Landr 's main product ( mastering software ) is compulsory, which can be stressful, especially if you are an experienced producer and you are not using the product.
2 TuneCore
Prices: Starting at $ 9.99 per year per single.
Benefits: Includes a set of tools to help artists prepare, promote and sell their music, and 100% of the streaming fee is paid to the artist.
Disadvantages: The price structure is confusing and each song is billed annually, so there is a risk of spending more than you earn.
3 CD Baby
Prices: From $ 9.95 per single.
Benefits: Includes distribution of CDs and vinyl, making it easy to sell physical products as well as digital downloads, and access to Show.co, the music marketplace.
Disadvantages: The streaming usage fee is 91 %, which is lower than other services.
4 Amuse
Fee: Free
Benefits: Most affordable and easy to use, ideal for small artists. Amuse is also a record label, so there is a chance of exposure. The streaming fee is 100 % paid to the artist.
Disadvantages: There is no desktop version, only mobile apps. Features are very limited compared to other services.
2 Live Income
Live is the biggest earner for musicians. It's possible to stream live performances over the internet, but the experience of seeing the performances of your favorite musicians in person is second to none.
How To Find a Live Concert That Will Pay You
Live performances are not only a good source of income, but they're also great for building your audience. Live fans are more valuable to your music career than social media fans. That's because it's been proven that you're willing to pay to watch a live concert.
Assuming you haven't bought a tour bus yet, you need to find a good local venue to build a realistic live music fan audience. Of methods for the 1 single but, ReverbNation Gig Finder gig reservation apps and such as the Web is to use the site.
Gig booking sites and platforms are easy to access and tend to show many shows such as corporate events for a wide audience. Keep in mind that these performances can be profitable, but they aren't very valuable in terms of building a sustainable audience.
From a long-term perspective, you should build relationships at your local venue in the "scene" to which you belong. This is where your networking skills come in handy. Start small and find a venue that is open to new acts.
How To Make An Electronic Press Kit
When contacting the venue, you will need an electronic press kit ( sometimes called an EPK, promotional package, or just a press kit ).
EPK is a digital collection of documents, videos, photos, and, of course, music. The venue will use EPK to understand your "brand". You can use design tools such as Canva, Adobe Spark, and PressKitHero to create these press kits.
What Comes With The Electronic Press Kit
Link your song on Spotify and Apple Music
Professional high-resolution photos
Link to SNS
A brief introduction to the band
Music videos and other media, if any
Article citations and reviews
Contact information
Sell 3 Band-Related Products Online
Selling related products is probably the best way to earn extra income while working as a musician. With a fully automated retail store, you can make money without spending time on music. Shopify is a platform that allows you to create an online shop that is used by many famous artists around the world, making it easy to express your brand and your worldview.
How To Sell Products Online
With Shopify and print on demand, you can quickly create an automated online shop. First, decide what to sell. T-shirts are a must for brand products, but other print-on-demand companies offer a wide range of products, including water bottles, bags, and pillows.
Creating a Design: If you know how to design your logo, it's easy to create a unique design to print on your band's products.
Store Preparation: Start your free Shopify trial and set up your store. If you're new to Shopify, there are plenty of resources to help.
Automate on-demand printing apps: Original merchandise creation apps allow you to outsource product production, shipping, and logistics to third-party companies. Print-on-demand companies earn a portion of your sales, so you don't have to pay until your product sells.
This means that once your products and store are ready, you don't have to do anything else. A print-on-demand company will take care of printing and shipping for a portion of your sales.
Popular print-on-demand apps that can be integrated into Shopify include Printful and Canvas.
Collaboration With 4 Brands And Other Musicians
Many musicians earn extra income from their side jobs. Depending on the type of music you are making and your music skills, you can earn money through a variety of collaboration methods.
Freelancer sites like Upwork, Freelancer, and Twine have bulletin boards for vocalists, producers, instrumentalists, and more. Some various apps and platforms allow you to find musicians to collaborate with. Examples include Jambro, ProCollabs, AirGigs, Vampr, SoundBetter, Kompoz, Blend, Vocalizer, and Audio.
Sale Of 5 Beats And Samples
If you're a producer, selling beats and samples as digital products is a common way to make money. Depending on the producer, this may be the main source of income. Selling samples and beats has the big advantage of spending more time making music.
What You Need To Know About Selling Beats Online
-Mixing and mastering: Performers who buy beats expect a high level of technical skill. It's important to understand that if you don't have experience producing beats, it won't be easy.
-License: When a beat is purchased, it means that a license to use the beat is actually purchased. There are many types of licenses, so make sure you understand which one you offer.
Marketing: There are many places to look for a beat license, but performers are particular about what they want. Therefore, successful selling of beats online requires the ability to discover niches and build reputations on social media.
6 Have Music Classes And Lessons
Not all musicians are aiming for a global star line. For some, educating the next generation of artists is more important than playing at the Super Bowl halftime show.
If you are interested in education, Lecture Owl is a good place to register as a private music teacher. You can also create music courses on many online platforms.
An Introduction To Marketing For Musicians
Even if your live performances and product sales are successful, you can't make money without you. So knowing how to promote your music is just as important as profiting from it.
Let's review the key points for promoting your music online.
1 Build Social Media Followers
It's important that fans and venue operators can easily find you online. Streaming services are great for linking music, but Spotify's profile isn't great for building an audience. Therefore, the profile on SNS becomes important.
If you're just getting started, focus first on growing your social media audience. Then we shift our focus to getting them to come live.
If you want to know more about social media marketing strategies, there's a lot to cover, but generally speaking, there are a few things to keep in mind when creating a profile.
Focus on building your audience rather than selling tickets and merchandise.
Remember to keep your followers up-to-date with live and product updates, but most importantly, keep up with your updates.
Show off your talent by posting the sound source you're working on or performing live on a live stream.
Collaborate with other musicians, brands, and bloggers on the scene to follow, tag, and comment on their posts.
We give top priority to interaction with fans. Interacting directly with your audience is most effective for brand awareness.
2 Post Your Work On a Music Blog
There are music blogs of various genres that allow you to target specific niches. Some are local, so it's also a good place to find fans who can come to live.
Many music blogs accept open posts. However, in that case, you will have to sort out a lot of low-quality posts. That is, you have to stand out.
What should I do to do that?
Choose the blog that suits you. Music blogs correspond to specific genres. Choose the blog that best fits your music.
Follow the posting guidelines. Many blogs use an automated system, so non-compliant posts will be rejected by filters.
Include contact information. The harder it is to approach you, the less likely the blog will follow you.
Prepare an electronic press kit. It should be required when posting or will be required in the previous step. Let's prepare in advance.
3 Work On Streaming Playlists
Most streaming services offer playlists and recommended algorithms. Since each service operates differently, each streaming service has its own rules of optimization.
Apple Music and Spotify's streaming service 2 because of large giants, can achieve a considerable reach, this is the time to optimize 2 one but will be the most important.
How To Use Spotify Playlists
Spotify has tools that allow you to optimize your profile for your platform. First, apply for a profile (English only) and it will be subject to Spotify's playlist algorithm.
There's no guarantee that it will appear in anyone's feed, but the more continuously your listeners subscribe to and save your music, the more likely it is.
Spotify's algorithm evaluates your music based on activity on your profile and user activity.
Release your music often. Spotify evaluates the activity of your profile, so the more frequently you release music, the more likely you are to appear in playlists.
Create your own playlist and put your own music in it. The Spotify platform allows anyone to create playlists that can be used by other users. The more your songs are in user-created playlists, the more likely they are to be used in automatic playlists.
Ask your friends to include your song in their playlists. This also has a positive effect on Spotify's algorithms.
Your Web site and SNS from the account, Spotify let's link to your song. Links to songs from external sources are highly valued by Spotify's algorithms.
Make good music. It's easy to say. But what doesn't seem to be worth listening to after all is that it doesn't appear in anyone's playlist?
4 Use Visual Content Like Music Videos
Music videos have always been the best promotional tool for music. There are countless ways to create video content, but there are a few things to keep in mind, especially for musicians.
1 Strong ideas are important. If you're envisioning a band playing in an empty warehouse, you might want to start over from Brest.
2 Prioritize being unique over being professional. Your video needs to get attention. Using a professional production team can quickly be expensive, and browsing on social media is not guaranteed. Cheap but intriguing videos are much more likely to spread by word of mouth than expensive and boring ones.
Make Money With Your Own Music
2020 for the musicians of the year, revenue source 1 is unlikely because only one. Investing in your music career is building a diverse and easily manageable income system that allows you to focus on your most important music production.
Risk management can be achieved through diversification. If you don't have enough sources of income, your big investment in a music career won't pay off. Understand how to create a protected source of income and devote yourself to the best music production.
Also Read : Introduction To Instagram Hashtags: Introducing Popular Hashtags And How To Use