5 New Trends In The Evolving E-Commerce Industry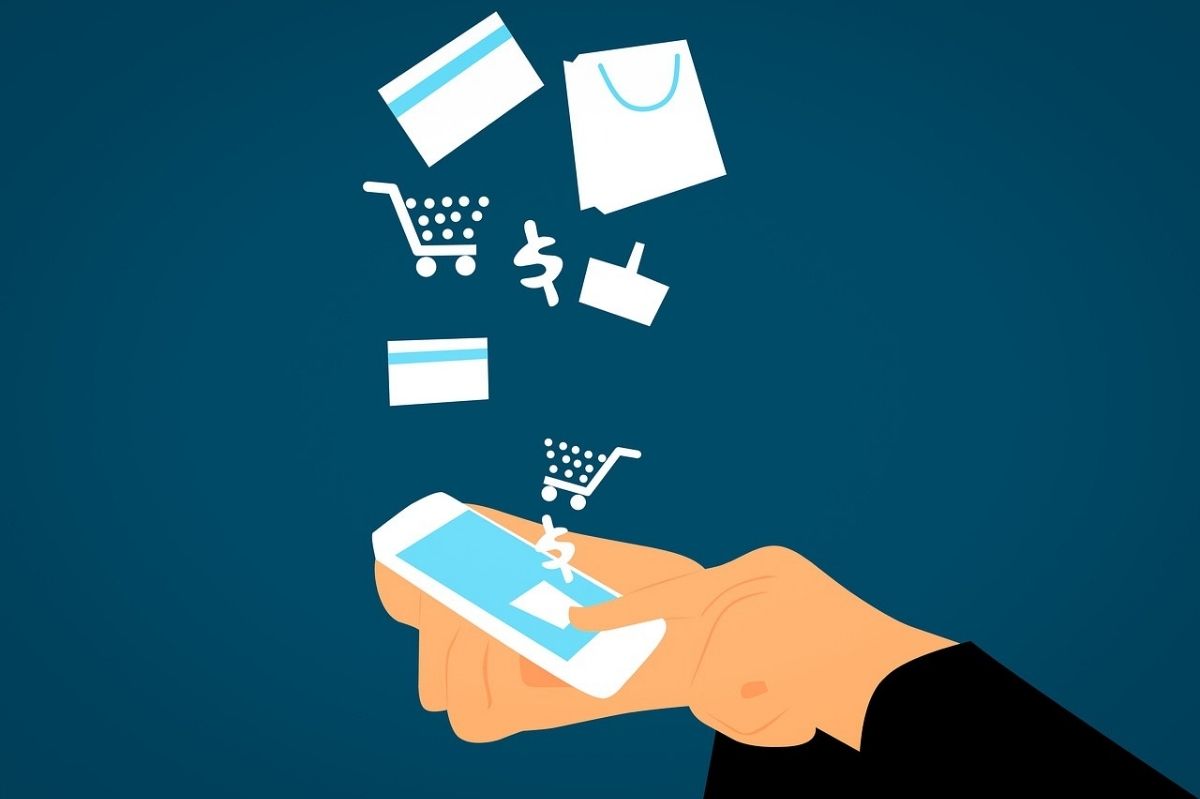 Now, the "revival of commerce" is happening everywhere around us.
State-of-the-art digital-native brands are piloting voice commerce, holding limited pop-ups in partnership with luxury hotels in Las Vegas, and experimenting with O2O experiences that enable AR (Augmented Reality). Alongside headless commerce and progressive web applications (PWAs), the world is becoming a physical store as brands realize commerce through smart mirrors, video games, and live streaming.
Second-tier and mid-sized shopping malls have been reborn as pilot hubs with amusement parks, ski resorts, waterslides, and more. Traditional manufacturers and CPG companies are reorganizing by selling directly to consumers (D2C) to accelerate growth.
Indeed, it is true that about 12,000 retail stores closed in the United States last year. That doesn't mean you have to change your perspective. Stores closed in shopping malls are being reborn online, and businesses that started online are gradually shifting to physical stores.
The dull commerce is back in action online, offline, and in the meantime. The outlook for the future is bright and will be shaped by the trends in 2020 and beyond, as described below.
E-commerce occupies the majority of the market, but growth is stagnant. Although the line between physical stores and digital commerce is blurring, the difference in growth trajectory between retail stores and e-commerce is still noticeable (though not as much as it was in the past). 
Overall, the global retail market size in 2019 is projected to reach US $ 25 trillion. However, growth has slowed compared to the last five years and is not expected to improve until 2023:
Meanwhile, global e-commerce sales are expected to grow approximately 18% year-on-year to $ 3.5 trillion, almost doubling to more than $ 6.5 trillion by 2023.
The overall outlook is that the e-commerce market is growing faster than the retail market, but it is relatively small in size. The e-commerce market share of total global retail sales in 2019 is 14.1%, and analysts predict that by 2023 that number will increase by 2% each year:
Most of the growth in e-commerce comes from Amazon's sales. Amazon is growing at a higher rate than the market average and is expected to account for 37.7% of online sales in the United States in 2019. While physical store sales account for about 90% of total retail market sales, the total market share of online sales in the United States exceeds that of general retailers (supermarkets, etc.) for the first time in history.
Also Read : Ransomware Attacks Are Not Another Person's Affairs Countermeasures Are Urgently Needed
Accelerate D2C And Private Label Sales
By 2020, 16.1% of total retail sales are projected to come online, and manufacturers and traditional brands are gradually moving away from retail stores and selling directly to consumers. In fact, it is the growing e-commerce sales that make up for the slump in-store sales of traditional manufacturers.
D2C Offers Three Main Benefits:
Build Your Own Customer Relationships
By interacting directly with customers, brands can protect and promote their brands without resorting to retail stores. It also enables us to provide post-sales support by building direct relationships with consumers.
Collection And Use Of Customer Data
Implementing D2C enables " first-party data collection" that can be used when customizing the customer experience, which can ultimately lead to monetization.
Providing Customized Products
By doing D2C, brands can provide consumers with an experience not available at traditional retail stores. In addition, it will allow shoppers to design custom packages and assortments, and to participate in contests as brand ambassadors.
The rise of private labels is driving this D2C trend.
Private labels are said to occupy about 20% of the consumer market. The growth in the market share of private brands is driven by retail stores, which were traditionally entrusted with distribution by manufacturers. Many retailers have developed their own brands and are now competing with traditional manufacturers' products. Therefore, the trend toward direct sales is also in response to intensifying competition due to D2C private brands sent by retailers.
Private-label products can be positioned as new challenge brands, as consumers can easily abandon their brand loyalty when they find something of higher value. The point here is that private labels sell both online and in-store. Approximately one-third of Costco's sales come from private brands. Walmart also knows that private label sales are 19%.
Another point to note is that consumers tend to prefer premium private labels, not just to save money. Premium private-label products, or products that have a better impression than relatively high-priced brand products, account for 7.2% of the US private-label product market (previously 5.9%)
PWA (Progressive Web Applications) and AMP ( Mobile Page Acceleration) Drive Mobile Commerce
Analysts predict that by 2021, 53.9% of total e-commerce revenue will come from mobile devices. Globally, mobile commerce is believed to be widespread:
However, just because an e-commerce platform provides a responsive site doesn't mean it offers a great mobile experience. Mobile conversion rates are still less than half that of desktops. One study found that 53% of consumers leave sites that take more than 3 seconds to load. This shows that mobile bounce rates are 10-20% higher than desktops. 
To provide the best mobile experience, some brands are embracing Progressive Web Apps (PWAs). The PWA belongs to the user's home screen and loads the page instantly regardless of whether the user is online or not. To improve performance on the device, PWAs are considered part of a headless commerce strategy that allows front-end and back-end work at the same time.
Rothy 's, which sells women's shoes made of recycled plastic, has restarted its mobile site as a Progressive Web App (PWA):
"Like many other brands, most of the site visits come from mobile devices, and that trend soars during the holiday season when consumers are away from their desktops," says Rothy's. Site Experience Manager Gigi Teuturi-Vadheim. "For the customer experience, we focus on mobile-first and make sure that the speed at which users are satisfied is our top priority."
There is a combination of PWA and AMP (Accelerated Mobile Page) that goes one step further. This is a mobile-first, stripped-down HTML copy that allows for instant loading. AMP is the foundation of Google's mobile-first index, with mobile optimization in search results a top priority. This combination provides better search results, gives you access to the upper part of the funnel, and leads to improved onsite conversion rates.
Rapid Growth In Global E-Commerce Outside The United States
Global e-commerce sales are expected to reach $ 4.2 trillion in 2020 and $ 6.5 trillion in 2023. And by 2021, more than 2.1 billion shoppers are projected to buy goods and services online. In addition, the number of online shoppers residing outside the United States is increasing day by day.
By the end of 2020, 1.4 billion people worldwide are expected to join the middle class, with the majority (approximately 85%) living in the Asia-Pacific region (APAC). The EC as a whole tends to move away from Western countries, and it continues even now when the strong consumer economy previously seen in China has weakened slightly.
Last year, e-commerce grew 25% in APAC, with sales reaching $ 2.27 trillion
While more than half of e-commerce is growing rapidly in Asia-Pacific countries, e-commerce is also growing significantly in South America, including the fastest-growing Mexico in the world
However, growth is only a partial factor. China is still the protagonist of global e-commerce. E-commerce sales in China in 2019 are projected to be $ 1.9 trillion, which is actually three times the online sales of the United States. In fact, China's share of the global e-commerce market is 54.7% or about twice the total sales of the next five countries
Localization is especially important when expanding your business internationally. A study by the Localization Industry Standards Association (LISA) found that the return on investment (ROI) for every $ 1 spent on localization was $ 25. Providing customers with local payment methods, local currency transactions, and content translated into local languages enhances their chances of cross-border success.
For example, 100% Pure sells non-animal-tested products directly to the Chinese through Tmall Global, with delivery to third-party logistics companies. One of the reasons the company has quadrupled year-over-year sales is the localization of its business.
Part of the strategy is Juhuasuan, a group purchasing system for flash sales within Tmall that leverages live streaming in collaboration with Chinese influencers. Co-founder Rick Costic explained, "In China, we can't do marketing as we do in the United States, so we needed the help of local people. We have to apply local methods locally." To do.
Automation boosts productivity
Over the next year, many companies will be more automated in their operations. For brands that operate multiple stores and want to expand their international business with large inventories and fulfillment networks, automating operations should be particularly beneficial. Cross-border businesses deliver on average to 31 countries, and brands are increasingly adopting e-commerce automation to grow their businesses faster and more efficiently.
E-Commerce Automation
E-commerce automation eliminates the hassle and repetitive manual tasks that reduce productivity. 
This simplifies cross-border commerce, reduces human error in multi-store operations, and enhances productivity through three things: providing the best shopping experience:  
Changes can be applied in advance when major events are held
Rollback those changes automatically
Flash sales and limited sales can be carried out by autopilot
New products can be posted on multiple channels
Tag and segment customers to retain customers
Organize tracking and reporting capabilities
Identify and cancel high-risk orders
Schedule inventory notifications for reorders and promotions
Standardize products to improve "easiness to find products"
Integrate third-party apps to trigger unique non-e-commerce ecosystem workflows such as email-based customer trust recovery procedures 
E-commerce automation also helps protect your brand from the growing threat of "fraud." Instead of manually collating shoppers' order history with order details to determine if it's fraudulent, high-risk ordering is done by using the fraud prevention features built into Shopify's leading e-commerce platform. And it is possible to avoid costly payment cancellation work.
Warehouse Robotics
Many brands that run their own warehouses are beginning to consider robotics to reduce costs and improve efficiency. Worldwide, there are more than 3,200 robot-operated fulfillment centers.
Global spending on robotic process automation (RPA) is estimated to reach $ 3 billion by 2022. While costs are the number one obstacle to RPA adoption, 48% of businesses expect that adopting new technologies such as automation will help reduce the number of workers.
Artificial intelligence Artificial intelligence (AI)
A self-managed automation system that does not require human labor, called "level 5", requires the highest level of machine learning to create artificial intelligence that replaces human intelligence. As a result, businesses are expected to make significant investments in AI-powered automation systems. Global spending on AI and process automation is expected to reach $ 15.4 billion by 2021.
Also Read : small Businesses That Can Be Done While Socially Distancing