10 useful Tips For Video Calling Between iPhone, iPad, Mac, PC, Android, And Alexa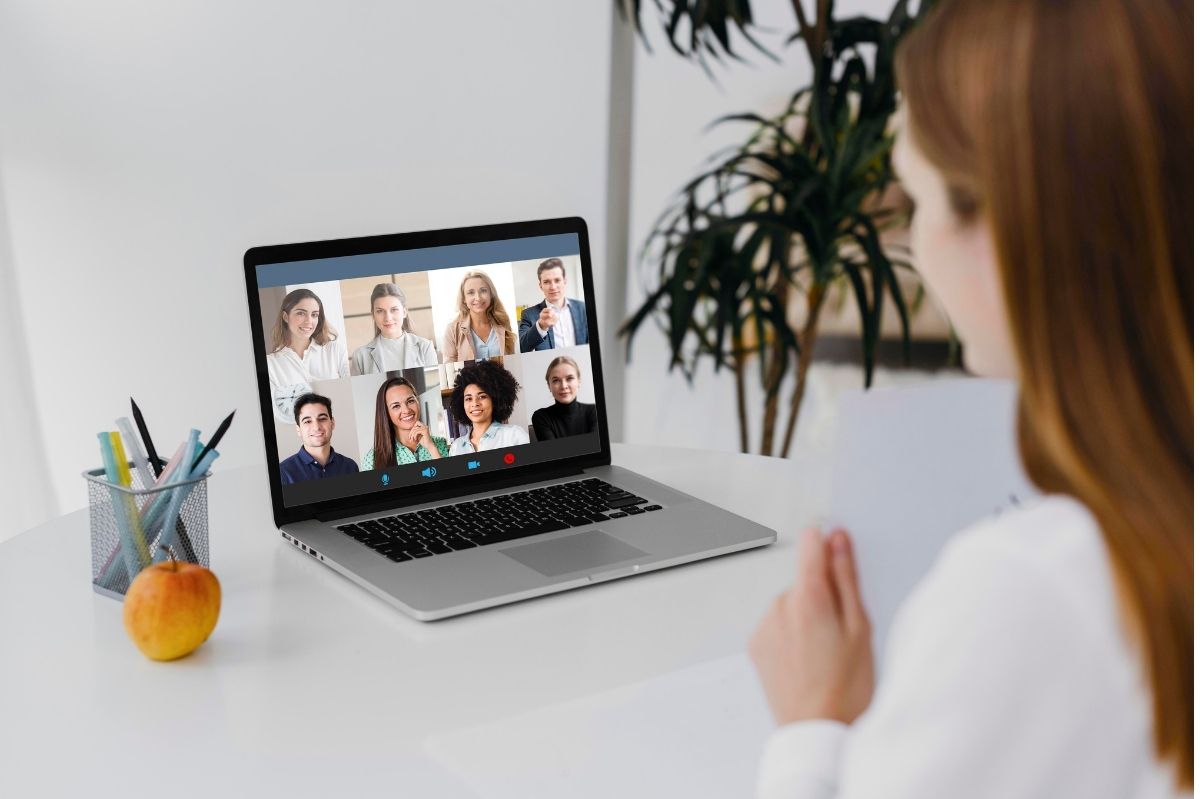 Families locked up at home, elderly people in the hospital without the possibility of visits from relatives and friends, or isolated at home in search of mutual reassurance with their children. Remote work. How can technology help us to remedy the lack of direct eye contact and not plunge us into a depressive state of isolation?
The evolution of the Coronavirus pandemic has heavy implications in the field of personal communications and the organization of everyday life. The closure of the schools for many days has brought to the fore the need to set up or strengthen the tools of distance teaching and the institutes have equipped themselves and are equipping themselves as needed. 
But while the institutions have prepared more restrictive measures, the population is also equipping itself at the technological level to make the most of the most advanced communication systems to manage the minimum exposure to the outside.
What Are The Simplest And Cheapest Tools To Communicate On Video?
During these weekends we have created a practical guide to help even the less technical, and those most at risk such as the elderly to find and use the latest technology but at the same time available at a low price.
The text lists devices and commercial solutions with affiliate links: we have chosen them for their effectiveness and usefulness 
1 – A fixed or Mobile Data Subscription With Many GB To Communicate
A normal smartphone can represent (we will see it later in councils 2 and 4) the simplest system for video calls but if you do not already have Wi-Fi at home or at work (or in care facilities) you need an internet connection ( through 3G or 4G) with several GB available to communicate in the video. Fortunately, in recent months, various telephone companies and operators have arrived on the market offering low-cost subscriptions with many GB included and all of them allow the available bandwidth (the amount of data that can be transmitted in a second) to create quality video connections. between different subjects and in any situation. 
In the diagram below you can understand how many different ways and with which tools you can use the fixed connection or the one with a data SIM by bridging both a normal modem router and an Android or iPhone smartphone or using them directly.
The SIM you insert in your phone allows you not only to use the phone for video calls directly but also to connect other instruments (a computer or a smart speaker with a video camera) to your phone thanks to the possibility that all recent smartphones have to act as a bridge. Wi-Fi to other devices.
If you want to connect iPad, Tablet, Mac, and PC to your smartphone with a data SIM card, you can use the tutorial linked above.
If you want to use the data subscription without using a smartphone (perhaps to leave fixed access to your children or relatives) you can buy a modem for home with 4G or a "soap" that will allow you to use the data SIM immediately without requiring installations or landline connections.
To insert the SIM in a modem router – fixed wi-fi we recommend a good TP-Link MR 6400 modem  (see the photo above) with excellent value for money: we tested it and it costs less than 90 Euros.
For those who work on the move or want to connect from a hospital with a computer or a tablet, we still recommend a TP-Link M 7ag200 soap with a very low cost, less than 59 Euros with many hours of autonomy but which can also be connected to the network.
The Data SIM With Many GB
The companies that currently offer subscriptions with many GB are Iliad, Ho, and Kena at a cost of about 8 euros per month and 10 euros to activate the SIM. Since Ho and Kena have the best offers only for those who switch from other subscriptions, the most advantageous option would be to start from a subscription without many conditions that allow you to keep your number, whatever it is.
For example, Iliad offers a subscription of 50 GB per month at 7.99 Euros with an activation cost of 9.99 Euros: you can have the SIM delivered to your home (or buy in a store) and pay the top-up also online or later also in tobacconist. If you have sufficient coverage in your area it may be the cheapest offer. To find out more about Iliad and competitors' offers, visit our page dedicated to Rates.
40/50 GB is absolutely enough for one or two video calls a day for a whole month. (obviously, it depends on the duration).
Note: the telephone companies these days are offering unlimited or increased Giga on current subscriptions: take advantage of it for your calls but if you need to buy a new SIM pay attention to the real costs when the emergency is over and to the fact that many companies reshape the offers to their liking.
LA Fixed Data Line With Unlimited Consumption
Obviously, the fixed data line allows you to communicate without GB problems but as mentioned it may not be convenient to install it in our grandparents' house and it is useless in case of hospitalization or hospitality of grandparents in a different house from the usual one.
2 – Video Calls On iPhone, iPad, And Mac: Facetime
If you have an iPhone (with SIM and data subscription with many GB), an iPad (with SIM or even without SIM that connects via Wi-Fi to the phone with data SIM or to the home Wi-Fi or to the mobile "soap") or a Mac you can use the Facetime application that has been present on Apple devices for many years. Just an email linked to Apple ID (on iPhone, Mac, and iPad) or a phone number linked to an iPhone and you have a contact to call using the front camera of your Apple device.
If you have a Mac mini or a Mac Pro without a camera on board, you can buy a separate webcam: it just needs to support the UVC standard and it will also be available on older Macs that can run macOS 10.6 or later.
Obviously, if you have to talk to other users who do not have an Apple device, you must use more "universal" software: in this case, the best choice is Microsoft's Skype which also allows Group calls
You can use Facetime on these Apple devices: iPhone 4S or later (4 is fine but has no front camera), iPad Pro (all models) iPad 2 or later, iPad mini (all models), iPod touch di fourth generation or later
To use your Mac for FaceTime audio or video calls, you need a Mac with OS X Lion 10.7 or later, an Internet connection, and a built-in or connected microphone or camera.
We show you how to connect to Facetime even in a group thanks to the latest iPhone and iPad models.
Also Read : Mechanism And Tips On How To Start a Successful Crowdfunding
More Cross-Platform Options For iPhone And iPad
You can use Skype for iPhone and iPad: it requires iOS 10 or later or you can communicate with those who have an Android phone through the Whatsapp video chat: it is widespread even among the elderly and requires not so powerful terminals: the contraindication is the high consumption of battery.
Below you will find a diagram that allows you to identify all the combinations of platforms, software, and apps that allow their interaction. In the following points, we will provide you with further details.
3 – Video Calling On Mac: Other Options
If you want to enter a wider world than strictly Apple you can use the most universal software of all: Skype
Skype for Mac requires Mac OS X 10.10 or later, Intel processor with at least 1 GHz (Core 2 Duo), RAM of at least 1GB, and the latest version of QuickTime and allows you to communicate with Windows PC, iPhone, iPad, Android and even with Alexa. (see below the chapter dedicated to Skype).
There is also a web version of Google's software, Duo, which allows you to interact with both Android phones, iPads and iPhones, and Windows computers, but Skype is certainly much more flexible in screen sharing, allowing not only to communicate. on video but also to manage projects and remote jobs.
4 – Video Calling On Windows 
Skype "universal"
Even on Windows computers, it is quite simple to use video calling systems from the laptop webcams or from additional webcams (see below in point 4) the main software to use is obviously Skype. You can also use old versions of Windows from 7 onwards.
In fact, Skype has always been the most "universal" and multiplatform solution for video calls and it remained so even after the acquisition by Microsoft: if you look at the diagram above you will see that there is no device that cannot use it.
Skype works on all popular platforms: here are the requests
Skype for Windows desktop runs on Windows 10 version 1507 or later, Windows 8.1, Windows 8, Windows 7 (32 and 64-bit versions supported), 1GHz or higher processor, 512MB RAM, DirectX v9.0, or versions following.
Skype for Mac requires Mac OS X 10.10 or later, Intel processor with at least 1 GHz (Core 2 Duo), at least 1GB RAM, and the latest version of QuickTime
Skype for Linux requires Ubuntu 64-bit 14.04 or later or Debian 64-bit 8.0 or later or OpenSUSE 64-bit 13.3 or later or Fedora Linux 64-bit 24 or later, Intel Pentium 4 or higher processor compatible with SSE2 and SSE3, at least 512 MB of RAM
Skye for Android OS runs on version 4.0.4 or later and 32 MB of free space on the device (also Android TV)
Skype for iPhone and iPad requires iOS 10 or later
Skype for the web requires Microsoft Edge and the latest versions of Chrome. Skype for the web is not supported on mobile phones or tablets.
Communicate From Windows With Android And Nest Hub – Google Duo
Through Google Duo and its Web version also on Windows, we can have compatibility with the only device that currently does not manage Skype … nothing exceptional but it completes the interactivity of Windows.
5 – Add a Webcam To Your Computer
If you have a Mac or a PC without a built-in webcam, an old laptop or a desktop-like Mac mini, Mac Pro a PC you will miss the fundamental element for video calling: the camera which is obviously equipped with a microphone and connects via USB to the computer. No compatibility problems with the aforementioned applications such as Skype and Duo that use standard protocols to access audio and video.
On the market there are many models for all budgets and from different brands: surely Logitech is by tradition, variety of models and quality of the brand the first name that comes to mind and the best-selling model, Logitech C920S HD Pro Webcam cost around 72 Euro with lens cap but quickly sold out. The model without lens cap is currently available from a third-party seller for 102 Euros. Try to see if other Logitech models are available.
6 – Video Calls On Android Smartphone
On Android, the choice is wide and you can use all the software we mentioned above except Facetime which is related to the Apple world. You can start from Skype which is the most universal one (it allows you to contact iPhone, iPad, PC, Mac, Alexa), use Duo which allows you to communicate with 
Next, or Whatsapp to chat on video with iPhone users.
As we explained at the beginning, an Android phone, thanks to its low costs and the ability to act as a "bridge" to the Internet, allows you to use laptops or landlines with Mac webcams and PCs connected to the Internet to make video calls.
7 – Video Calls with Alexa Echo Show
Thanks to the Amazon Echo Show smart speakers (5 ", 8" and 10 ") and Echo Spot it is possible to make video calls with Skype (to all compatible devices) simply with a voice command and this is certainly reassuring for an elderly person. All you need is a Wi-Fi connection (see chapter 1 of this guide) and proceed as explained on this page.
8 – Video Calls With Nest Hub
Nest Hub is the new name of Google's smart speaker with a screen and has the ability to make video calls thanks to Google Duo: as you can see from our guide, the operation is very easy and you can communicate with both Android and all devices. also compatible with Duo Web (see our diagram)
9 – Video Calls with Linux 
For maximum interactivity, as we saw in the Windows chapter, the most universal system is Skype as it is compatible with many versions of Linux.
We bring them back here again for convenience
Skype for Linux requires Ubuntu 64-bit 14.04 or later or Debian 64-bit 8.0 or later or OpenSUSE 64-bit 13.3 or later or Fedora Linux 64-bit 24 or later, Intel Pentium 4 or higher processor compatible with SSE2 and SSE3, at least 512 MB of RAM
10 – Group Video Calls
If your main purpose is not the single video call but you are part of a group of friends or you want to use video calls for workgroups, you can read our special updated articles of the last few days on Google Hangout Meet, Skype groups, and FaceTime for groups and finally Zoom. You will find all the information on how to use the previous advice even for more than two users at a time.
Final Note
The choice of products in this guide was guided by personal user experiences of the editorial staff through devices tested directly in the field selected primarily for advantageous price and ease of configuration.
Also Read : How To Create And Edit a WordPress Theme?