Do Not Post Such Graphics! The 4 Most Common Mistakes In Social Media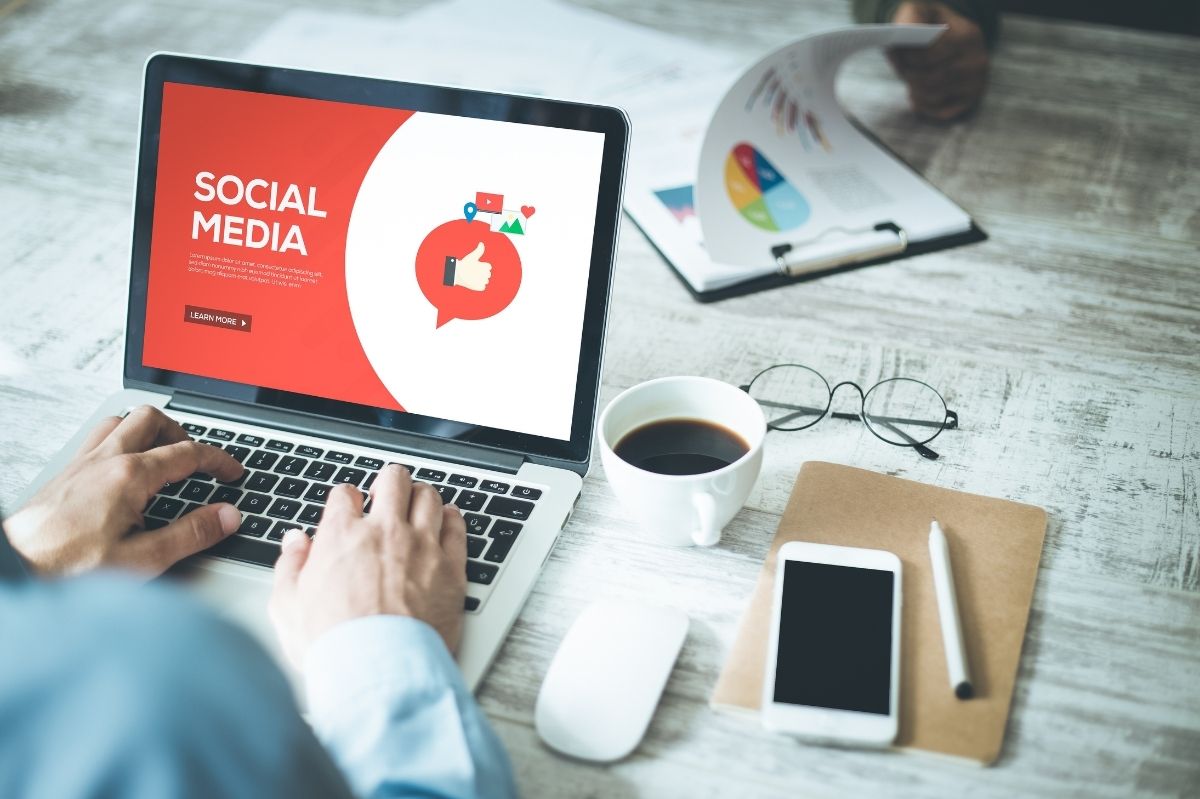 Mistakes In Social Media, Have you ever browsed Facebook and thought that some brands fan page looks bad? To make a profile look appealing just a few photos are not enough. Aesthetic sense is one thing, and technical issues are another. The former cannot be learned, but the latter cannot be learned.
Ignorance of certain rules results in the fact that social media graphics display in a strange way, even if the images themselves are aesthetic. A lot of people aren't even aware of it because they don't check posts after posting. That is why it is worth taking care of these details before they effectively spoil our profile!
Inadequate dimensions
Each social networking site is most compatible with some particular graphics resolution. Our minds also prefer some dimensions to others. Currently, square or vertical formats are the most desirable; they look good on smartphones, which we mainly use to browse social media. Therefore, it is worth sticking to the guidelines:
profile photo – 900 × 900 px,
background photo – 820 × 312 px,
graphics for the post – 1200 × 1200 px, 960 × 640 px (for vertical posts), 1200 × 800 px (for horizontal posts).
Incorrect file export
The prepared graphics must also be properly adapted in the technical dimension. Good parameters are: RGB color mode, 72 dpi resolution, .png format. Additionally, you should take care of optimization using internet tools. Why? Since automatic compression is used on portals, especially in color graphics, there is a risk of "noise."
Mish-you on the profile
Brand accounts with a planned strategy are more interesting and pleasing to the eyes of the recipients. Preparing a Key Visual is the best way to cleverly highlight your profile! Individual graphics form a whole – it depends on us whether they will be coherent or chaotic and unsightly.
It is worth remembering that visual communication that contains repeated elements (e.g., a logo always in the same place) will better brand recognition among customers.
Wall of text
Graphics are not a place for essays! The content should be included in the post – the image is designed to catch the eye with its appearance. Here charts, icons and short slogans look good, so let's not create extensive infographics that lose their clarity due to the accumulation of text. According to specialists, it is best not to exceed the limit of 10 words in the picture.
Also, do not mix the typefaces: two different fonts are the maximum, as long as they are well-matched to each other.
Also Read : The Impact Of An Effective Digital Marketing Strategy In Your Business