How To Check If You Can Update To Windows 11.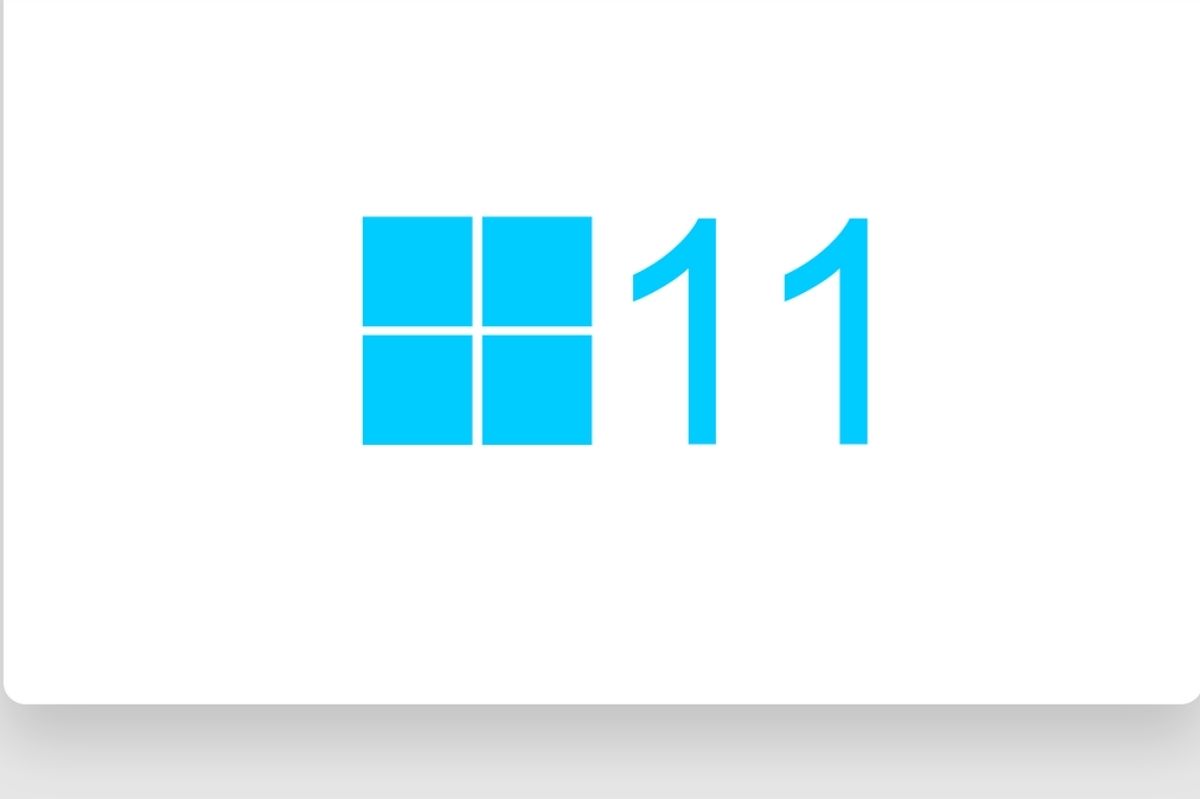 Easily Check If System Requirements Are Met
The next version of Windows "Windows 11" has been announced. The user interface has been revamped and many new features have been added, while Windows 10 can be updated (upgraded) for free. However, you need to be careful about the minimum system requirements for your computer.
Can Be Updated Free Of Charge From Windows 10
Microsoft's next OS " Windows 11 " (Windows Eleven) was officially announced.
Windows 11 desktop (from Microsoft website). The user interface has been redesigned, such as the start menu being displayed in the center of the screen.
The current latest OS, Windows 10, was initially described as "continuing to be updated as the last version of Windows." Even so, the question "Why Windows 11?" Arises, but it seems that a new version name was given because it has many new features as well as a new appearance.
However, Windows 10 users can get a free update (upgrade) to Windows 11. In the sense that you don't have to purchase a new license, it's an OS that can be migrated from Windows 10 as it is, and it can be said that it is a new version that users are happy with.
Windows 11 will be released in 2021 and you will be able to update your computer for free after that, but keep in mind the minimum system requirements. In fact, it has been talked about on the Internet that this system requirement is quite strict.
Microsoft is preparing a compatibility check app that makes it easy to find out if your computer meets the minimum system requirements for Windows 11. Even if it's a hassle to look up the detailed requirements, you can check it immediately, so I recommend you give it a try.
The compatibility check app is being prepared due to Microsoft's review of the minimum system requirements for Windows 11. We will inform you of this article as soon as new information such as republishing is available.
Check If You Can Update To Windows 11
First of all, please download the PC health check tool from the introduction page of Windows 11. The series of operations to proceed with the check will be explained in the following steps.
Scroll down the Windows 11 introductory page and download the Windows PC Health Check Tool from Download App in the "Towards Release" section.
Launch The Installer
Launch the downloaded Windows PC Health Check Tool installer.
Start The Installation
The setup screen is displayed. Check [I accept the license agreement] and click [Install].
Complete The Installation
The installation will be completed immediately. Click [Finish].
Start Checking System Requirements
The Windows PC health check tool has started. Click Check Now to see if you meet the minimum system requirements for Windows 11.
System Requirements Checked
The check result is displayed. Unfortunately, this computer doesn't seem to support Windows 11.
On a computer that meets the Windows 11 system requirements, it will look like this.
In addition, such a screen will be displayed on a computer that participates in the network domain, such as a computer used in a company.
So far, we have introduced how to check if you can update to Windows 11. If you don't meet the system requirements, you'll be disappointed, but for those who were thinking "it's about time for a new computer," 2021 is likely to be a good time to buy a new one.
Also Read : Twitter Cancels Office Reopening Plan, Violent Alert Of Delta Stock