Relationship Between IoT and AI & Introducing IoT Utilization Cases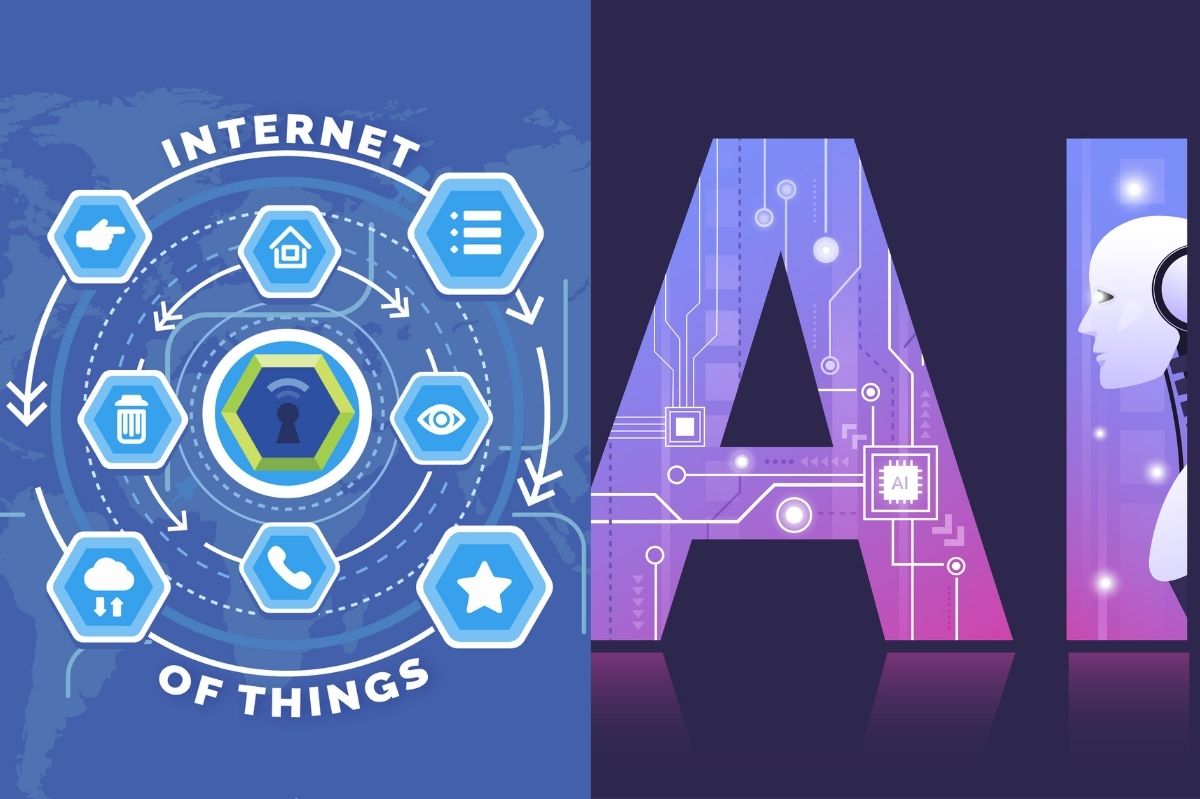 Expectations are rising for the synergistic effects of AI and IoT
The existence of AI (artificial intelligence) is indispensable when talking about IoT. Both are expected to play an important role in the realization of DX, but they are closely related.
It is thought that the era in which everything will be connected to the Internet will come when 5G begins to be put into practical use and the IoT of society begins to progress rapidly. The wave of IoT has reached fields where data aggregation has not been done so far. In other words, as Internet of Things advances, big data will be collected on a scale that cannot be compared with the past.
Big data collected by IoT devices is analyzed by AI artificial intelligence, and a new AI model based on that data is born. If a new AI model is installed in IoT devices, it will have more functionality than before and will continue to collect data.
In this way, IoT and AI are expected to create synergistic effects while building a close relationship.
Synergistic effect created by IoT and AI
With the acceleration of IoT, various Internet of Things devices will become widespread and information will be collected.
↓
AI analyzes big data collected by Internet of Things devices, and a new AI model is born based on the results.
↓
Continue to collect information as Internet of Things devices equipped with new AI models become widespread.
Introducing IoT Utilization Cases In Japan And Overseas
In recent years, the use of Internet of Things is also expected in the promotion of DX, which has been an issue for many companies.
Here, we will introduce examples in Japan and overseas that have brought about business transformation through the introduction of Internet of Things.
Providing a New User Experience With IoT Solutions Linked With Electric Blinds
" Bliss Smart Blinds " developed by Hunter Douglas is an Internet of Things solution that allows you to manage and control blinds from a smartphone app via Bluetooth connection.
We are transforming the lives of users by managing multiple blinds as a group and setting timers for opening and closing blinds and dimming by specifying the day of the week and time.
Providing Watching Services For Single Elderly People Using IoT
" Dositel " developed by Hitachi Global Life Solutions is a service that allows you to monitor the lives of families (single elderly people) living apart by using Internet of Things.
Activity sensors installed indoors digitize the lifestyle of residents. It has become possible to check from a remote location using a dedicated app, which is changing the way of watching and nursing care.
Summary: A world Enriched By The Introduction Of IoT
The introduction of Internet of Things enriches our lives
With the rapid spread of the Internet of Things, it has become possible to realize what was once called a dream story and to solve problems that have been given up.
In addition, the introduction of Internet of Things has created new product value, and IoT devices that are familiar to our daily lives are still bustling the market. There are still challenges, but there is no doubt that the IoT is a technology that enriches society as a whole.
Now that the promotion of DX is attracting attention, companies are required to make changes using digital technologies such as IoT. First of all, please consider the introduction of technology by referring to the basic functions and examples of Internet of Things as introduced in this article and comparing it with your company's issues.
Also Read : How To Check If You Can Update To Windows 11.