What is Real Estate Tech? An Easy To Understand Explanation Of The Real Estate Industry!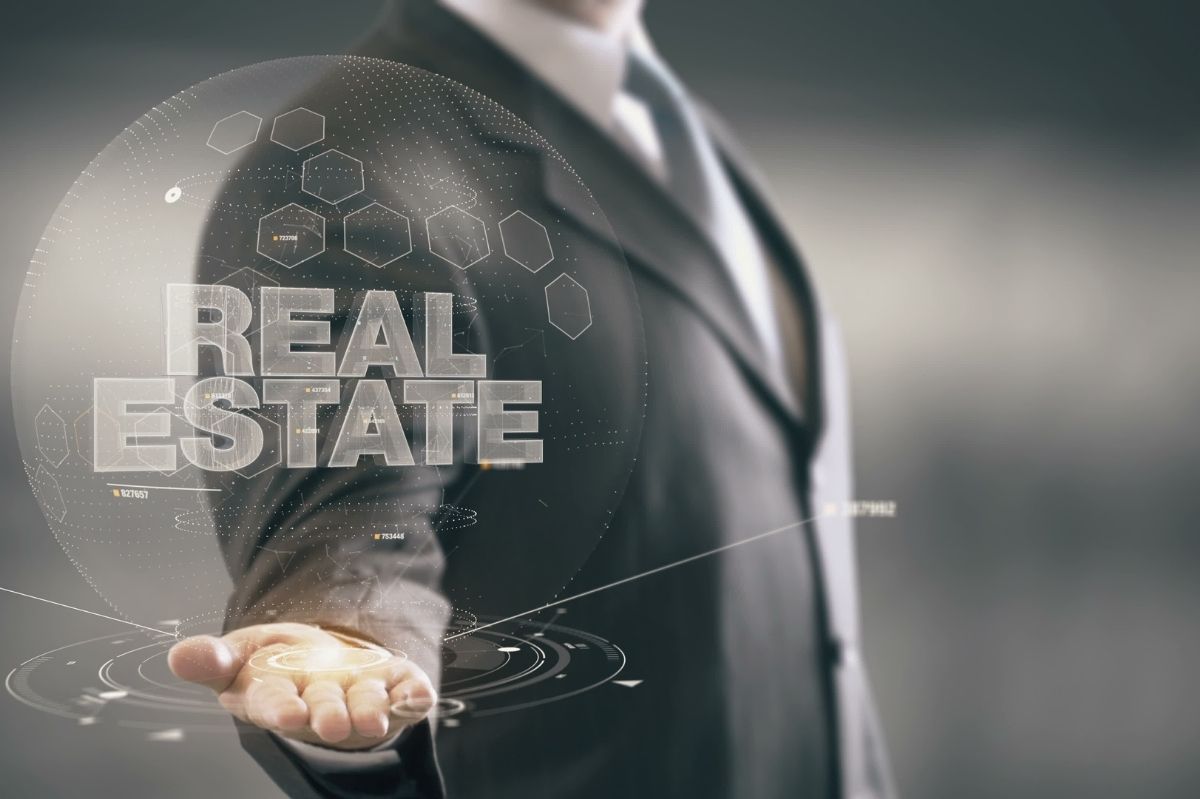 Real estate tech is a coined word that is a combination of "real estate" and "technology" and is written in English as Property technology.
The meaning of the word includes not only solving the problems of the real estate industry such as inefficiency and information opacity due to the delay in digitization with technology but also the movement to create new value for real estate.
Real estate tech, which has been a hot topic in the United States since around 2014, is currently gaining attention in Japan, coupled with the trend of promoting Digital transformation. 
What is Real Estate Tech? Introducing definitions and usiness models
First, explain the definition of real estate tech
In the real estate industry, where traditional business practices persist, delays in digitization and information opacity have been seen as problems. "Real Estate Tech" is a mechanism that tries to solve this with technology. First, I will introduce the definition and the typical business model of Real Estate Tech.
Definition Of Real Estate Tech
Real estate tech is a coined word that combines "real estate" and "technology ." It is sometimes called "Letec" when it is multiplied by "Real Estate" which means real estate, and "Proptech" when it is multiplied by "Property" which means assets.
The Real Estate Tech Association defines real estate tech as follows.
◆ Definition of real estate tech
Real estate tech is an abbreviation of real estate x technology and is the value and mechanism that tries to change the industry issues and conventional business customs related to real estate by the power of technology.
In addition to streamlining brokerage and management operations, the term real estate tech includes creating new customer experiences, revenue models, and platforms. Therefore, it can be a big change not only for those involved in the real estate industry but also for consumers.
Real Estate Tech Business Model
Real Estate Tech is involved in a variety of industries
Real estate tech has a wide range of business models. In addition to management and intermediary business support services, price visualization and matching promotion by AI, transparency of information using blockchain, pseudo preview in VR, realization of a smart home using IoT, real estate crowdfunding, and Space sharing are also included in real estate tech.
It is characterized by being involved in various industries other than the real estate industry and is closely related to technologies in other industries such as fintech, construction tech, and the sharing economy.
◎ What is Real Estate Tech?
・ Solving issues in the real estate industry with the power of technology and creating new value and mechanisms
・ In addition to real estate sales, various business models such as support for brokerage and management operations, the realization of smart homes, and space sharing are included.
・ Relevant to other industries such as fintech, construction tech, and sharing economy
Challenges Facing The Real Estate Industry
Approaching four challenges in the real estate industry
Before explaining real estate tech, I would like to introduce the issues of the real estate industry. There are a wide variety of issues, such as laws and regulations, industry-specific rules, and movements with an eye on the next generation.
Also Read : How To Check If You Can Update To Windows 11.
Issue (1) Delay In Digitization
The biggest obstacle to the digitization of the real estate industry is the " Building Lots and Buildings Transaction Business Law, " which stipulates real estate transaction operations. Article 35 requires the chief of residential land and building transactions to explain important matters verbally and in writing after showing the chief's certificate, but in today's society where the process is simplified by online procedures and electronic contracts are progressing. The inefficiency is noticeable.
Therefore, the Ministry of Land, Infrastructure, Transport, and Tourism started the operation of the "IT critical theory" that enables non-face-to-face explanations in 2017, and in 2019, conducted a social experiment to popularize the electronic signature service. However, the current situation is that digitization is not progressing slowly.
According to the " 2nd Survey on Real Estate Tech Initiatives in Companies " by NTT Data Institute of Management Consulting, real estate tech awareness itself is 3.9%. In addition, about 70% of real estate-related companies feel a sense of crisis about new trends such as real estate tech.
There are many stakeholders in the real estate industry, such as investors, tenants, construction companies, and developers, and it is difficult to promote digitalization unless all of them are in step with each other. Complex industry structures also contribute to the impediment to digitalization.
Issue (2) Information Opacity
For many years, " information asymmetry " has been a problem in the real estate industry. This means that either the seller or the buyer has a lot of information about the goods and services traded in the market, but in the real estate industry, the information tends to be biased toward the intermediary. Therefore, it is said that there are many cases where real estate owners who are thinking of selling and consumers who are thinking of buying are at a disadvantage.
One of the factors is the existence of " Rains ", a real estate information network system that allows residential land and building traders to search for properties nationwide and check the transaction status.
The purpose of Rains is to dispel consumer anxiety about real estate transactions and revitalize the market. However, basically, only real estate agents can use it, and consumers cannot independently know information such as price quotes, which creates information asymmetry.
In addition, due to the characteristics of the system that allows you to search for the same property anywhere in the country, it becomes difficult to differentiate between intermediaries, and "decoy advertisements" may be posted to attract consumers. The circulation of real estate information that cannot actually be contracted leads to the disadvantage of consumers.
Issue ③ Database Deficiency
According to the "2018 Housing and Land Statistics Survey" conducted by the Ministry of Internal Affairs and Communications, the number of vacant houses in Japan was about 8.49 million, and the vacant house rate was 13.6%, a record high. Currently, the increase in vacant houses is one of the social problems.
In 2018, as a solution, the Ministry of Land, Infrastructure, Transport, and Tourism certified used properties that met certain criteria such as earthquake resistance as "safety R housing" and implemented measures to promote distribution and utilization by dispelling the negative image. However, on the current system, data such as real estate transaction history, 
maintenance/management status, remodeling history, and contract price are not aggregated, and it is considered to be one of the factors that hinder the distribution of used properties.
The Ministry of Land, Infrastructure, Transport, and Tourism has introduced a transaction status registration system in Rains to promote smoothness and optimization of brokerage of used properties. When you register a property, a public ID is given, making it easier to aggregate data for the same property. Through such measures, it is expected that a substantial database will be built in the future.
Challenge ④ Providing New Value
In the past, there was a strong tendency for real estate to have strong demands on hardware such as construction and equipment, but nowadays, software such as services and new value created by real estate are being emphasized.
WeWork, a startup company from New York that develops a shared office business, has not only soft aspects such as providing high-speed Internet and drink bars but also new work styles utilizing coworking spaces, building networks between users, etc., Contributed to the spread of new value in real estate.
In February 2019, the DX Promotion Office of Mitsubishi Estate conducted a demonstration experiment of the "on-demand commuting shuttle" with "MONET Technologies," a joint venture between Softbank and Toyota Motor Corporation. Marunouchi, where the Mitsubishi Estate building is located, is connected to 6 areas such as Toyosu and Kichijoji by a minivan, and services such as Wi-Fi and light meals are provided in the car. Not only while in the office, but also the travel time to the office is regarded as the value of the real estate, and we are exploring new possibilities.
In this way, it can be said that creating new value that transforms people's lives, as well as streamlining existing operations and transparency of information, is important for the realization of DX utilizing real estate tech.
■ Challenges in the real estate industry
(1) "Delay in digitization" due to regulations on the Home Building Business Law and a large number of stakeholders
(2) "Information opacity" that biases information toward intermediaries and hinders consumers from making appropriate decisions
③ "Insufficient database" that prevents the sale and purchase of used properties because the property information is not aggregated.
④ "Providing new value" to innovate people's lives with real estate tech
Also Read : Relationship Between IoT and AI & Introducing IoT Utilization Cases