How To Improve The Employer's Image?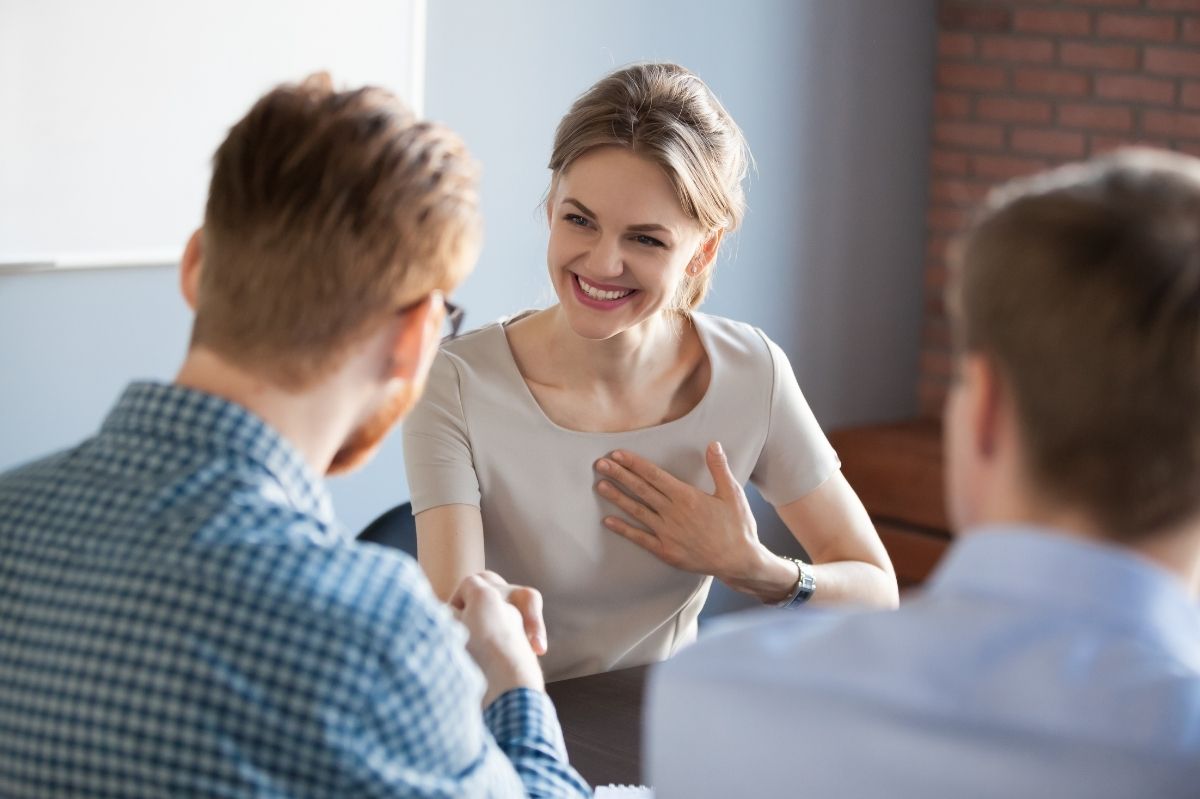 68% of Millennials, 54% of Generation X, and 48% of Baby Boomers indicated that they visit social networking sites of companies specifically to see how they are assessed in terms of the employer's brand *. Regardless of whether we like it or not, each company has a specific image in the environment in which it operates. A solid and ongoing employer branding strategy is needed to attract, hire, and retain the best people in the organization. Only thanks to it can we build the image of the brand that our employees and job candidates will want to contribute to on a daily basis.
The employer's image is a subjective arrangement of images, words, symbols, and thoughts. In the minds of recipients, it is built by the functional, economic, and psychological benefits of being employed in a given company and identifying with a given organization. And although it is usually built in order to arouse the interest of potential employees, it also has a real impact on the perception of the brand of products and services offered.
– All employees want to be proud of the place where they pursue their professional goals and ambitions every day. – notes Sebastian Kopiej from Commonplace – That is why it is so important to consciously build a specific organizational culture and appropriate communication with employees and potential candidates for the positions we offer. Only she guarantees us loyal co-creators of our business success.
Take care of key contact points with potential candidates.
Only half of Poles feel involved in their work, feel a bond with their employer, see the sense of their duties, and feel appropriately appreciated. This is a terrifying statistic every employer should always have in the back of their mind.
Your applicants and employees have one thing in common. They are human, and they are not really looking for information about their potential employer, but for certainty that they are making the right decision, agreeing to work for a specific company. Employer branding is a process of constantly building an identifiable and unique employer identity that clearly distinguishes a given company from the competition.
The image of the employer and organizational culture
The essence of building an employer brand is not only to attract talented candidates. It is also about making sure that both they and existing employees will be able to identify with the organization, its brand, and its mission. The compass that clearly shows this direction is the developed organizational culture.
– Organizational culture is the way we operate in our organization. These are the values ​​we believe in and the principles on which we base our business – explains Sebastian Kopiej from Commonplace. – These are also rituals characteristic of a given company, jointly celebrated holidays, places created, style of dress, and even the language we use every day.
Every person who joins a given organization should not be fully adapted to a specific culture, but above all, should enrich and develop it with their own person. An employee who is not suited to his workplace will never be fully happy and fully engaged in the duties entrusted to him.
Be authentic
Authentic employer branding communicates the truth about the company as an employer attractively and engagingly. The employee expects his boss to keep his promise when signing the contract. He believes that the employer will not only pay him the agreed remuneration on time, but his tasks will have a real impact on the development of the company he co-created.
A typical employee spends about 40 hours a week on his job. It undoubtedly affects his finances and where he lives, with whom he spends his time, and how happy and fulfilled he feels. Look at your company from this perspective and build your employer image-building strategy based on the authentic needs of the people you employ or want to acquire.
– In the reality created by fake news, the market needs genuine employers. – notes Sebastian Kopiej. – Nothing boycotts loyalty more than unfulfilled promises, so answer honestly, do your current recruitment and image materials show the truth about your company? And is your communication with current and potential employees valuable, authentic and effective?
Your employees are the heart of your business.
No matter how much you try to improve your external image activities, it would be best if you remembered that your best ambassadors are employees. People who cross the threshold of your company every day and experience the atmosphere that prevails there are in constant contact with customers, suppliers, and external partners. They have the greatest impact on the other employees and candidates you want to attract to your organization.
Feedback plays an important role in building employee loyalty and commitment, and it is thanks to them, we develop and improve our operations. Equally important is a clear vision of the desired effect, both in the context of personal and corporate activities. The employee feels that he belongs to a specific community that looks and goes in the same direction.
Employer image – responsibility not only on holidays
Remember that what and how you say to your employees or job candidates is much more important than the most exciting and engaging image campaign carried out in the media.
The key to success in building the employer's image is to provide appropriate experiences that the employee experiences throughout the organization's life cycle – from employment and implementation, through development, to his departure from the company. – the Commonplace expert advises. – However, we should not only care for the employees' impressions during the holidays, and please provide them with what they need and expect each day, and then communicate accordingly.
Also Read : The Internet Of Things As The Future Of Marketing – Examples, And Challenges