[Latest information] iPhone 13 (provisional) series summary: Release date, size, price, etc.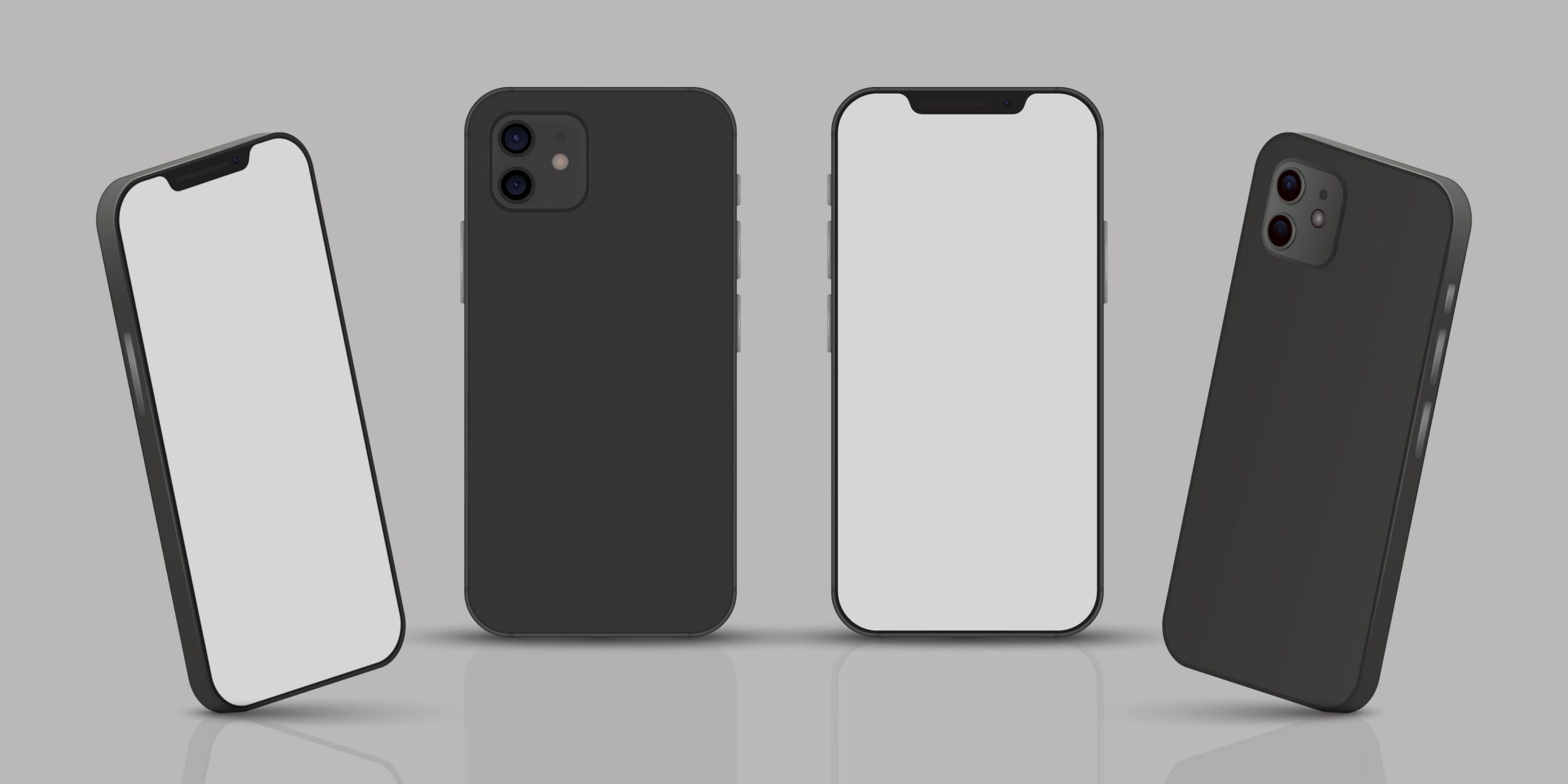 Autumn is the season for iPhone 13 harvest.
Yes, it's time to renew the iPhone in the fall. If the schedule is, as usual, Apple will announce a new iPhone (iPhone 13?) From mid-September to mid-October 2021.
But what kind of smartphone will it be, what kind of updated functions, size, screen, colour? What about the battery? I'm worried about various things. Whether the notch remains, fingerprint authentication on the screen is good! I'm also curious.
I can't wait until the official announcement! So, here I have summarized the latest information on the iPhone 13 series (tentative name) from the leaked information at the moment.
Currently, it is based on leaked information, so it is not finalized, but it will be updated from time to time, so please bookmark it for the time being and check it regularly when you are interested.
The lineup of the next-generation iPhone (iPhone 13) is expected to be released.
First from the size: In fact, rumours about the lineup (size) have changed a lot.
Initially, due to sluggish sales of the 5.4-inch "iPhone 12 mini"? Rumours have been whispered, but at the moment, the mini-sequel theory has emerged.
Personally, it is unlikely that the size will disappear in just one generation, so I expect that the mini lineup will continue to be launched.
The leakage of aluminium type case for iPhone 13 Pro or images also leaked seems to be case type iPhone 13, Pro Max, because they are Pro and Pro Max system also consecutive pitching is concentrated.
It will probably be in the same lineup as the current iPhone 12 series, "iPhone 13 mini", "iPhone 13", "iPhone 13 Pro", "iPhone 13 Pro Max".
The screen size of the iPhone 13 series
At the time of writing the manuscript, I haven't heard any rumours about a change in body size, so it seems that the current iPhone 12 series will be almost followed, albeit with a slight increase or decrease. For reference, the sizes of the iPhone 12 series are as follows.
iPhone 12 mini – 5.4 inches
iPhone 12 – 6.1 inch
iPhone 12 Pro iPhone 12 Pro Max – 6.7 inches
What are the colors and materials of the iPhone 13 series? Rose gold may come back.
Speaking of the new iPhone, the new colour is still attractive. What a "rose gold" is back! There is a story.
iPhone 13 Pro Series is a shiny stainless steel four-colour "black," "silver," "Rose Gold," "Sunset Gold." The new colour Sunset Gold is a bronze-like shade, and Rose Gold is a pale shade. For reference, the rendered image looks like this. It's shiny.
If this is true, it's been a long time since the rose gold revival. I think many people like that colour, so those aiming for the Pro series should pay attention to the new colour.
No specific information about the colours of the non-Pro iPhone 13 series has been released yet. Personally, I like the new iMac; it will be pop colours such as green, yellow, and pink. I'm expecting it.
What are the announcement date and release date of the iPhone 13 series? There are rumors that the announcement date is September 17.
This is also anxious. Or rather, this is the most exciting thing. An iPhone announcement event will be held around the second week of September for the whole year, and it will be released at the end of September! It was a schedule. Yes, it was.
However, last year, the influence of COVID-19 (new coronavirus) was delayed to October 14. In addition, the reservation date and sales start date are different for each model, which is a reasonably unusual release schedule. For reference, it was as follows in the iPhone 12 series.
・ iPhone 12 Reservation starts on October 16 → Released on October 23
・ iPhone 12 mini Reservation begins on November 6 → Released on November 13
・ iPhone 12 Pro Reservation began on November 16, released on October 23
・ iPhone 12 Pro Max Reservation begins on November 6 → Released on November 13
So what about this year? By the way, it was announced that the event would be held on September 15.
Rumour has it that the 17th will be the iPhone 13 announcement, and the 30th will be the AirPods 3 announcement event. I want all models to appear at the same time and be selected.
iPhone 13 Series Price / Storage
How much can you buy? The iPhone has several price variations depending on the storage size, and the larger the storage size, the higher the price.
How much will it cost? I have to announce it, but it is predicted that the cost of the chip will increase by 3 to 5% from next year, so the price of the iPhone is also expected to increase. However, maybe this iPhone 13 has a 1TB model? There are also rumours. It seems to be an option that will be added only to the Pro series, but from this price setting, the 1TB model may cost more than 200,000 yen, isn't it? There is a little feeling of excitement …
iPhone 13 processor memory battery
I'm looking forward to the changes in the specifications.
In April of this year, there was a report that " the" A15 processor "for iPhone 13 will be shipped at the end of May ", and in the iPhone 13 series, the number has increased by one as before, " Apple A15 " It seems that it will be an SoC.
There is no specific information about memory yet, but there is information that battery capacity will increase due to a review of the internal module design. There are rumours that it will increase by 18%, so you can expect this a little.
For reference, the capacity expected by Leaker L0vetodream is as follows.
・ iPhone 13 mini: 2,406mAh (8% increase compared to iPhone 12 mini)
・ iPhone 13: 3,095mAh (10% increase compared to iPhone 12)
・ iPhone 13 Pro: 3,095mAh (10% increase compared to iPhone 12 Pro)
・ iPhone 13 Pro Max: 4,352mAh (18% increase compared to iPhone 12 Pro Max)
I thought that the current Pro Max doesn't have a battery, so I'm looking forward to this increase.
New features and features expected to be installed in iPhone 13
Many of the detailed additional features, such as new features installed from iPhone 13 and display/camera performance, are still a mystery, but maybe? Maybe? Fragmentary information is also coming out, so I will summarize them as well.
Display → Pro may be 120Hz
Around June this year, it was reported that Samsung started producing a 120Hz LTPO display for the iPhone 13 Pro. Perhaps the Pro series will have a 120Hz high refresh rate display. You can enjoy images with little afterimage, even in quick scenes, so content and games will be even more fun!
Camera → Lens and sensor are both larger?
The evolution of the iPhone is the evolution of the camera. Many people are looking forward to the camera function. It is rumoured that the rear camera lens of the iPhone13 Pro Max will be more significant. There is also information that the entire module is getting bigger and will increase to 48 million pixels.
By the way, there was information that the two rear cameras are arranged diagonally on the iPhone13 and iPhone13 mini. What is the reason for not lining up?
Will portrait mode be added in shooting → movie shooting?
There are rumours that the iPhone13 series will add a "video portrait mode" that blurs the background even when shooting video.
This is called "cinematic video" and uses a depth sensor to determine the subject and background. It seems to produce an effective bokeh effect. By the way, you can also adjust the bokeh after shooting. If this is serious, wouldn't it exceed one eye? Want!
Notch → Maybe it gets smaller?
Although it is a "notch" that asserts itself at the top of the iPhone screen, a well-known leaker predicts that the notch of the iPhone13 series will be reduced. The notch is also smaller than the cover glass called the iPhone13 series. Ideally, it will disappear altogether, but even if it gets smaller, it's welcome!
In-screen Touch ID → Probably not
Although face authentication in the corona epidemic is not only stressful, in the information up to the present time, mounting the display built-in Touch ID is likely to be next year … . Unfortunately…. I'm sorry
Face ID → Maybe you can use it?
It is reported that Apple is testing the new Face ID using the iPhone 12. In this test, Apple employees performed with a combination of face masks and glasses, so it may be that Face ID can be used even with a mask on iPhone13 (provisional). Not.
Connection/charging terminal → Maybe a Lightning continuation
I think we can hear that line again this year, which everyone would expect. By the way, Apple's direction is not to go to USB-C, but to portless in the future. USB-C is fine already.
Supports low earth orbit satellite communication?
There have been rumours that it can be connected to low earth orbit satellite communications. Supporting low earth orbit satellite communications will allow users to communicate anywhere in the world if they sign up with a satellite communications company (such as Globalstar or Iridium). Of course, it is okay even in areas that do not support 4G or 5G.
Summary: For some reason, I'm curious about the iPhone!
There is only a hint of leaked information at the moment, and I don't know how true it is! It's like collecting information with an RPG. However, by connecting some information, we can see that the next iPhone will improve the overall specifications.
Personally, the 120Hz display is hot! It's a feature that has been desired for a long time, but there was a past that it was forgotten because of battery life. However, the fact that there were rumours that the battery was increased to 120Hz simultaneously as the battery was increased means that Apple was able to solve the problem.
Perhaps the iPhone13 series will also give you great perfection and great satisfaction. This excitement is the announcement date. And I'm looking forward to it until the release date!