OnePlus Nord N20 5G Appears On The Horizon.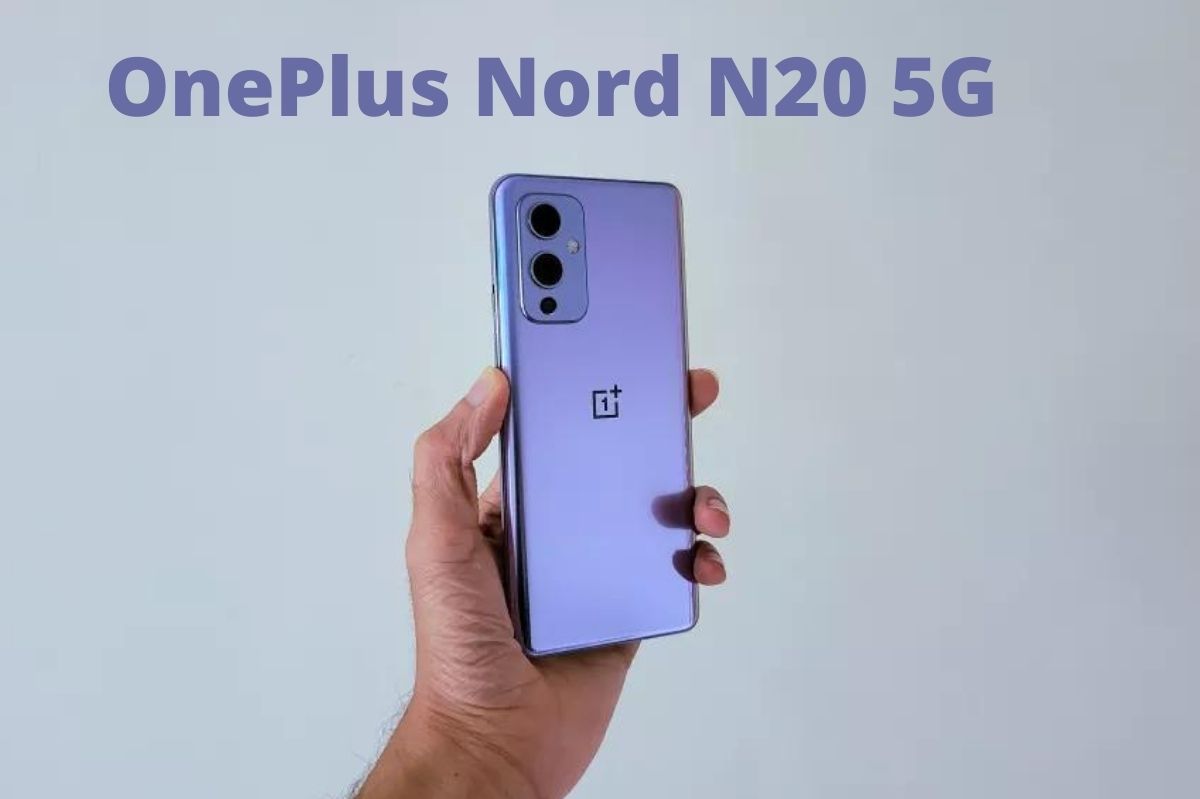 OnePlus Nord N20 5G: For many years OnePlus, apart from single exceptions, only released flagship models. However, some time ago, it changed, and he also opted for the middle and lower shelf. And surprisingly, it turned out to be quite a plus for the company. Information about the OnePlus Nord N20 5G, a mid-range representative, has just appeared on the web. What can we count on?
Quite an efficient smartphone with a good screen
Compared to its predecessor, the design of the smartphone has changed a bit. It seems a bit more angular now. The smartphone will have a flat-screen and a rather characteristic layout of the main cameras. At the same time, it will not have an island, but two lenses will protrude slightly beyond the plane of the back.
In the case of the OnePlus Nord N20 5G specification, little is known so far. However, we can guess some things. Everything indicates that it will work under the control of Snapdragon 695 5G. A minimum of 8 GB of RAM should also be available to the user. You can also bet that the files will have at least 128 GB of disk space.
The OnePus Nord N20 5G screen will be made in AMOLED technology. It will have a 6.4-inch diagonal and will probably support Full HD + resolution. There is no mention of the refresh rate at the moment, but we will almost certainly see a minimum of 90 Hz here. The screen will also have a hole in the upper left part for a single selfie camera.
In the case of the main camera, you can expect a triple unit. The basic unit will be equipped with a 48 Mpix matrix. The specification of the other two cameras remains a bit mysterious. At the moment, it is said that these will only be "eyes" with a 2 Mpix matrix dedicated to macro photos and for measuring the depth of field. It would be quite a strange procedure, as the predecessor had a full-fledged ultra-wide-angle camera. There will be a selfie camera on the front with a 16 Mpix matrix.
At the moment, this is practically all information about the OnePlus Nord N20 5G. It is not known what capacity the battery used in the smartphone will be. But here again, we can also expect relatively fast charging.
The release date of the smartphone is unknown. It will probably take place at the beginning of next year. Prices also remain a secret at the moment. However, you can expect a global premiere of this model.
Also Read : The Motorola G31 Has Appeared On The Horizon