Richard Branson's Feat Of Realizing His Dream Of Space For 17 Years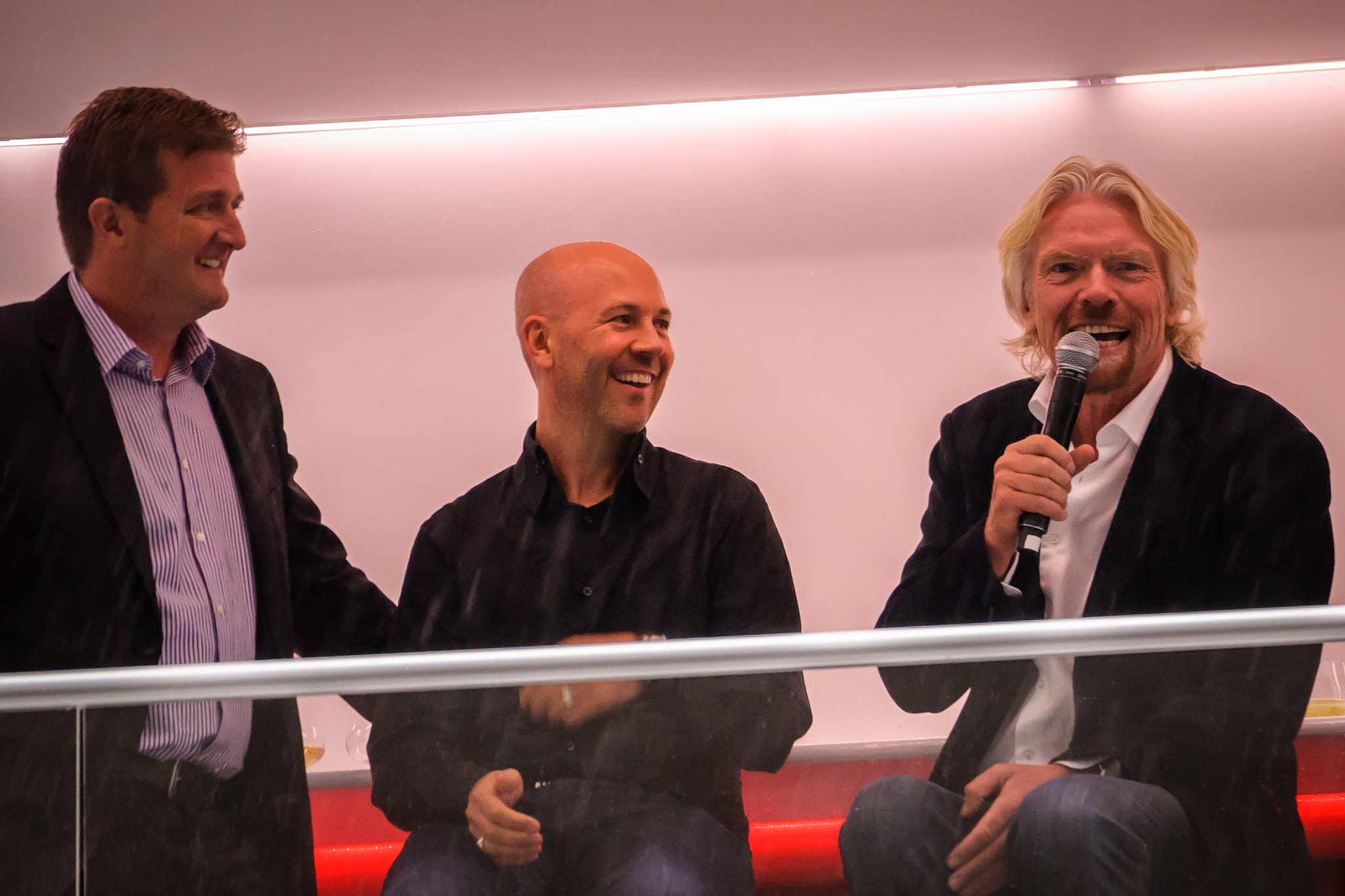 On July 11, Richard Branson's space travel company Virgin Galactic achieved the feat of sending its founder into outer space. On that day, Spaceport America, a launch base in the desert near Truth or Consequence, New Mexico, was lively.
Despite the early morning, DJs played music, gathering celebrities, industry tycoons, and many who bought space travel tickets many years ago. Stephen Colbert hosted the live-streamed talk show, and R & B artist Khalid performed a new song.
After 10:30 am local time, the Galactic airplane "VMS Eve" took off with the spacecraft "VSS Unity" on its fuselage. After about 50 minutes, when it reached an altitude of about 14 kilometers, Unity launched a rocket engine and began ascending into space.
After ascending into space at an altitude of around 86 km, Unity descended slowly, glide without any engine power due to the skillful maneuvering of the pilot, and landed at 11:40 am.
"Our mission is to make space a familiar place for everyone. We want to make the next generation of dreamers a new era of astronauts," said Richard Branson, who finished the flight. There are several billionaires who went to space before Richard Branson. However, Branson is the first millionaire to go to space on a spaceship of a company he founded. The success of this space flight was the culmination of the journey he began 17 years ago.
A Journey That Began In 2004
In October 2004, Mojave Aerospace Ventures won the Ansari X Prize, which provides $ 10 million to the team that built the reusable spacecraft. The spacecraft "SpaceShipOne" developed by the company was designed by Burt Rutan and supported by Microsoft co-founder Paul Allen.
Mojave licenses the technology to Richard Branson, who uses the technology to build a larger spacecraft and operate it as a commercial space travel business.
Galactic started selling tickets for space travel for $ 200,000 shortly after its founding, raised the price to $ 250,000 in 2013, and has sold it to more than 600 people so far. Branson initially promised to launch commercial operations in 2009 but experienced a number of serious setbacks and the schedule was significantly delayed.
In 2007, rocket engine tests killed three people and seriously injured several. In 2014, the company's first spacecraft, VSS Enterprise, broke during a test flight, killing one pilot and hospitalizing another. According to the National Transportation Safety Board, the accident was caused by the air braking system being deployed too early, with both Virgin Galactic contractors Scaled Composites and the FAA (Federal Aviation Administration). , Was criticized for not considering the possibility that human error could lead to a crash.
However, Galactic continued to move forward. The second spacecraft, VSS Unity, which brought Branson into space this time, was rolled out in 2016 and has begun testing. Unity's first powered flight was achieved in the spring of 2018, with its first successful space flight in December 2018.
The following year, Galactic merged with Social Capital Hedsophia, a special-purpose acquisition company founded by renowned investor Chamath Palihapitiya, making it the first space travel company to go public. The July 11 flight with Branson was the second in a series of test flights to prepare for the first commercial passenger flight scheduled for 2022. The company's vice president of research, Sirisha Bandra, conducted the experiment on behalf of its client, the University of Florida. Chief Operations Engineer Colin Bennett evaluated the equipment and procedures onboard, and Chief Astronaut Instructor Beth Moses oversaw other experimenters.
Being Profitable After 2028
In June of this year, the FAA expanded Galactic's license and granted permission to begin a commercial space trip to carry civilians into space. But there is still a long way to go for the company to achieve the same success as Branson's Virgin Airlines. According to a recent report by Morgan Stanley, Galactic will not be able to turn its free cash flow into the black until 2028, with 2030 sales still estimated at around $ 1.3 billion.
But now, for Branson, the realization of his long-standing dream is a big victory.
He said in a spaceship:
"This is a once-in-a-lifetime experience. I am now overlooking a beautiful spaceport. Congratulations to everyone who created such a beautiful place. All the wonderful staff at Virgin Galactic I would like to congratulate you on your 17 years of hard work. "
Also read : Mechanism And Tips On How To Start a Successful Crowdfunding