An Alternative To IT projects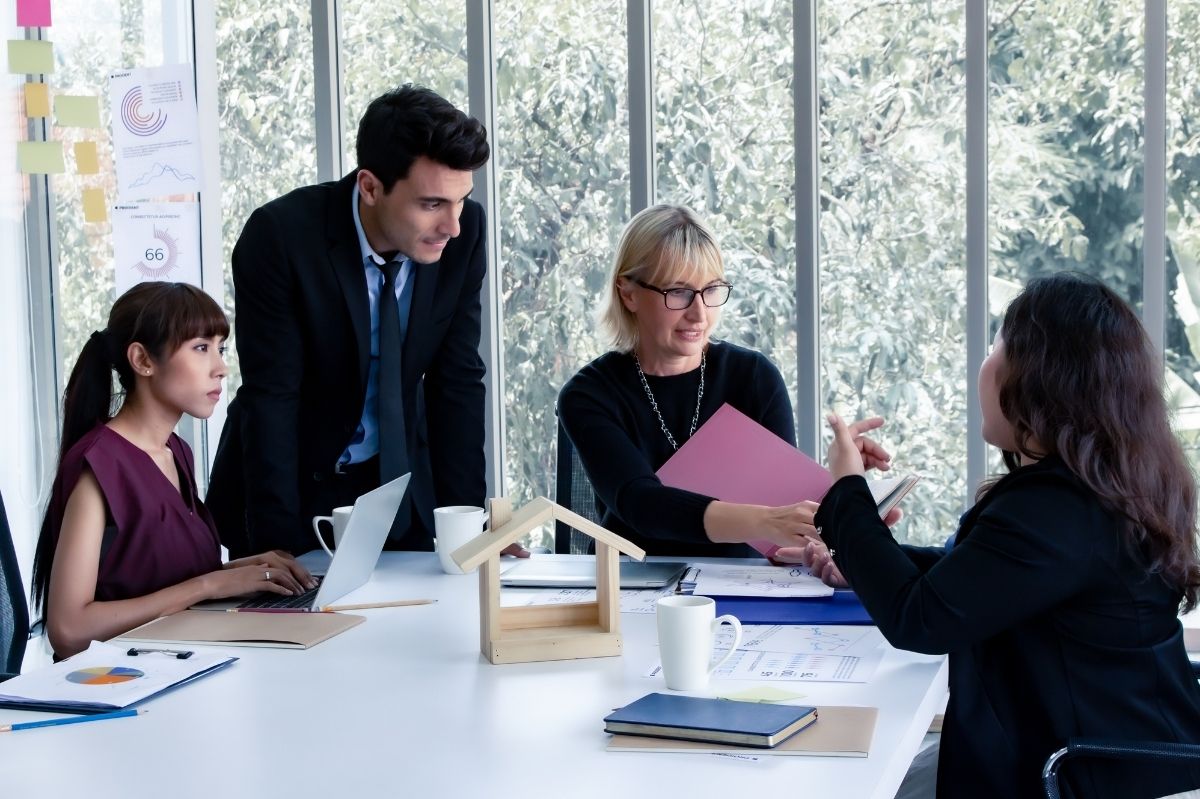 IT projects: IT was supposed to drive the development of companies, and paradoxically, it has become its brake. The antidote is business independence from IT by enabling employees of other departments to automate processes independently. Sounds incredible? But it is possible. It turns out that over 100,000 people use it daily.
Let's start with the origins of this paradox. On the one hand, companies are trying to accelerate their development by digitizing other areas of operation, using new applications and IT tools, intensifying cloud services, etc. On the other hand, many managers identify cooperation with the IT department as one of the main obstacles to its development. Why is this happening?
Good Intentions
Certainly, there is no bad will, but goodwill from both sides – the IT area and other company sectors – may not be enough. Because of a few reasons. There is still a shortage of programmers in the labor market, which often makes it impossible to meet the needs of other departments of the enterprise. Cooperation with IT is a slightly milder version of this problem. Still, it is associated with long delays in the execution of orders – this is the most common situation reported by managers of many companies.
Read, inspire yourself, create. Give yourself a chance to grow with a solid dose of Harvard knowledge. By subscribing, you can be sure that you will learn the secrets of the best business experts on an ongoing basis. 
A recurring problem is inefficient communication of specialists in various fields: finance, legal guardianship, business management, and digitization. Colloquially speaking, a programmer rarely "speaks in a human language," yet such competencies are needed to understand the needs of colleagues from other areas of the company's operation. Worse still, people from other departments understand the language that programmers communicate.
The last factor that deteriorates cooperation with its IT department is costs. The work of programmers is very expensive these days. For this reason, many entrepreneurs do not decide to digitize certain processes or replace the tools they use with newer ones. They often have clearly defined needs to improve certain processes by digitizing and automating them. Still, they do not implement them because it seems more profitable to support older, already proven solutions in a wider context.
Applications created in Qalcwise allow you to view the workflow, current status, and the assigned user.
IT Democratization
How to release this "development brake," which is often a failure of cooperation with the IT department? The solution is to delegate some of its tasks to employees from other company departments. This will accelerate the processes of creating the necessary applications and reduce costs and improve their quality because it is the people dealing with finances in the company who know best what the processes that should be digitized in the form of an application should look like. This automatically eliminates the phenomenon of a "dead phone,," i.e., the problematic communication between a programmer and a person from another department in the company. The application is created by someone who will use it and who needs it – this is the best guarantee that it will be perfectly suited to the needs.
Transferring application development competencies to other departments of the company – known as IT democratization – is becoming more and more important nowadays. The creators of solutions that enable this "democratization" often address them to small and medium-sized enterprises, but they are also often used by the largest international corporations. Financing this type of solution is easy to scale – usually, you pay depending on the number of licenses/seats used.
No-Code, That is, Excel Is Enough.
The question automatically arises as to how the "accounting lady" is supposed to suddenly gain additional competencies that will allow her to create business applications. The answer is simple: it does not need any additional competencies. The creators of platforms such as Qalcwise took advantage of the fact that the language of modern business is spreadsheets, and everyone who deals with finance has mastered this language. The platform enables people dealing with finance to create applications independently, without even basic knowledge of HTML, SQL, CSS, or JavaScript. At all. At any stage of the application development.
By the way, this is what makes No-Code solutions different from Low-Code, often (wrongly) thrown into one bag by analysts. It is worth alert to this distinction as many vendors try to promote their platforms as No Code. Only later it turns out that the final appearance and the way the application works depends at some stage on an experienced programmer who joins the process of its development. This is what Low-Code is, not No-Code. A Low-Code is rather a tool that facilitates the work of the IT department, not other areas of the company.
Choose a Good Platform.
It is worth starting the search and selection of a No-Code solution for your company by considering what functionality you will need. The solutions available on the market differ quite significantly in this respect – their possibilities are often limited and boil down to a more structured and visually refined presentation of a spreadsheet or database.
Against this background, Qalcwise stands out positively, a complete, refined platform, created – as its creators boast – by "non-programmers" for "non-programmers." Indeed, it only takes a short training course to start using it, creating the necessary applications yourself. Qalcwise uses the language of commands known from Excel spreadsheets, combining them with database operations and precisely defined workflow. Importantly, when creating an application using this platform, we also automatically construct its mobile version, ideally suited to use on small screens of smartphones and tablets.
Qalcwise is already used by over 100,000 people (the largest implementation is over 15,000 users) – this is over 100,000 evidence that it is a tool that is easy to use, and at the same time, suitable for many different applications. How many and how diverse? The answer is the table at the top of the page.
Also Read : The Role Of The CIO Is Changing: From Supplier To Business Advisor.