Artificial Intelligence In Everyday Life: 6 Practical Examples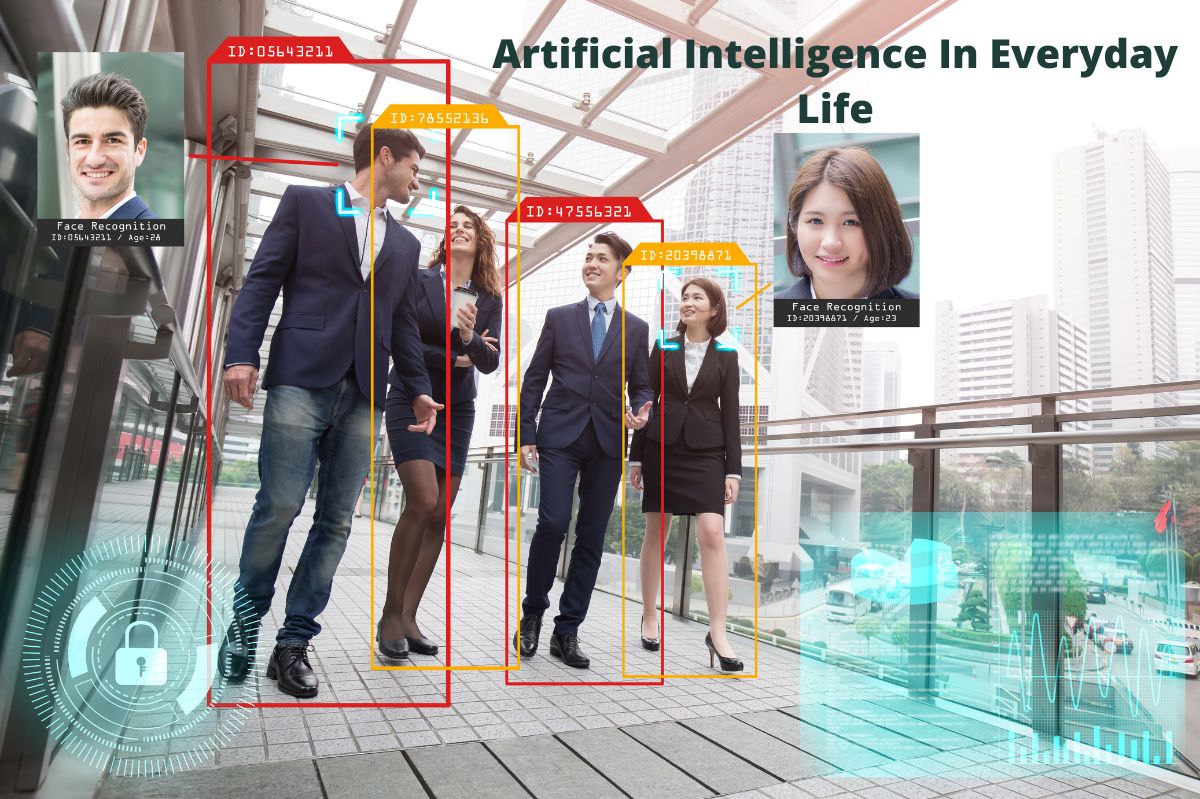 Artificial Intelligence In Everyday Life, The development of applications equipped with artificial intelligence provides many of the conveniences of modern daily life. We see the most common and that we often take for granted.
Machines equipped with artificial intelligence have not taken over everyday life. At least not yet. Although Stanley Kubrick has warned us not to trust too many "thinking" machines, the hypothesis that they can turn against their creators is far from today's reality.
It is true, however, that they are forcefully entering our lives. We all agree on this. They are influencing the way we live, work and have fun. There are many examples and applications with artificial intelligence in use today. We have decided to describe some of them in this article.
It is necessary to make a premise: what companies pass off as Artificial Intelligence is actually not at all. Let's simply say that talking about AI is in vogue, and many companies are taking advantage of the trend.
A system can be defined as artificial when, with respect to the information it receives, it can learn and improve the information it returns.
The Future Of Artificial Intelligence
It is very suggestive to think of TV series like Westworld or Ex Machina, but we are far from this kind of intelligence.
Modern technologies can be defined as pseudo-artificial in that they "just" drive our voice and non-voice interactions with smartphones, PCs, and cars.
What will happen within the next 20 years?
How will these technologies affect our lives?
Regardless of the wishes of the skeptics, there is no way to stop the rise of AIs. This is because, since the development of the first technologies, man has decided to make it the vehicle for his own evolution.
By this, we don't mean that we only believe in technological determinism. But we think technology affects our lives more than anything else in this historical period.
And if the last century has been extraordinary, who knows what will happen in the next few years.
But before dreaming or having nightmares depending on how you think about it, let's see what happens today and how artificial intelligence is improving our lives.
Examples Of Artificial Intelligence In Everyday Life
Artificial intelligence today is "simply" advanced machine learning software with extensive behavioral algorithms that adapt to our preferences and dislikes. While extremely useful, these machines are not becoming smarter in an existential sense but are improving their capabilities and utilities based on a large data set. 
Siri
Who hasn't talked to Siri at least once? Anyone who knows about Apple's personal assistant. Initially installed on iPhones, it was then also implemented on iPads and Apple computers. It helps us find information, and directions, add events to our calendars, help send messages, etc. Siri learns automatically based on interactions. This allows her to become "smarter." It also allows you to anticipate and understand our questions.
Alexa
Amazon has created a product that allows you to have information on a par with Siri. But it didn't stop there. Jeff Bezos has decided to enter the home automation market by creating an assistant capable of acting in his own home. With Alexa, your home becomes smart. Its extraordinary ability to decipher speech from anywhere in the room has made it a revolutionary product. Last, Alexa allows you to shop directly with a voice request.
Tesla
Tesla is every driver's dream projected into the future. But Tesla didn't win so many accolades for it. Despite belonging to a very high range, Tesla's build quality cannot be defined among the best. First, Tesla's strength lies in having developed a fully electric car with very high performance. Second, but not least, for developing autonomous driving software with predictive and learning capabilities. The strength lies in the ability to "learn" to drive better and better and transmit updated information to all Elon Musk's company vehicles.
Amazon.com
With its increasingly elaborate algorithms, the richest company in the world has become acutely intelligent in predicting exactly what we are interested in buying based on our online behavior. 
Netflix
The technology used analyzes billions of pieces of information to suggest TV series or movies that we might like based on previous reactions, such as skipping or stopping watching a series at a given moment.
Google Nest
Nest is the learning thermostat that Google acquired in 2014. This way, it anticipates and thus regulates the temperature in your home or office according to your needs. It now also includes a suite of other products, such as Nest cameras.
How AI Development Can Help Small And Medium-Sized Businesses
Artificial intelligence, as we have seen, is part of our daily life. The best-known companies in the world develop them. But there are other companies as well known but even at the moment; they are not part of everyday life. We can mention the companies that deal with cryptocurrency or those that develop the blockchain.
Even in small and medium-sized enterprises, it is possible to integrate intelligent technologies to improve workflow and also innovate with a view to sustainability.
Also Read : The 5vs Of Big Data: The Characteristics Of A Mass Of Data