Project Management: The 7 Soft Skills That You Can Not Fail To Have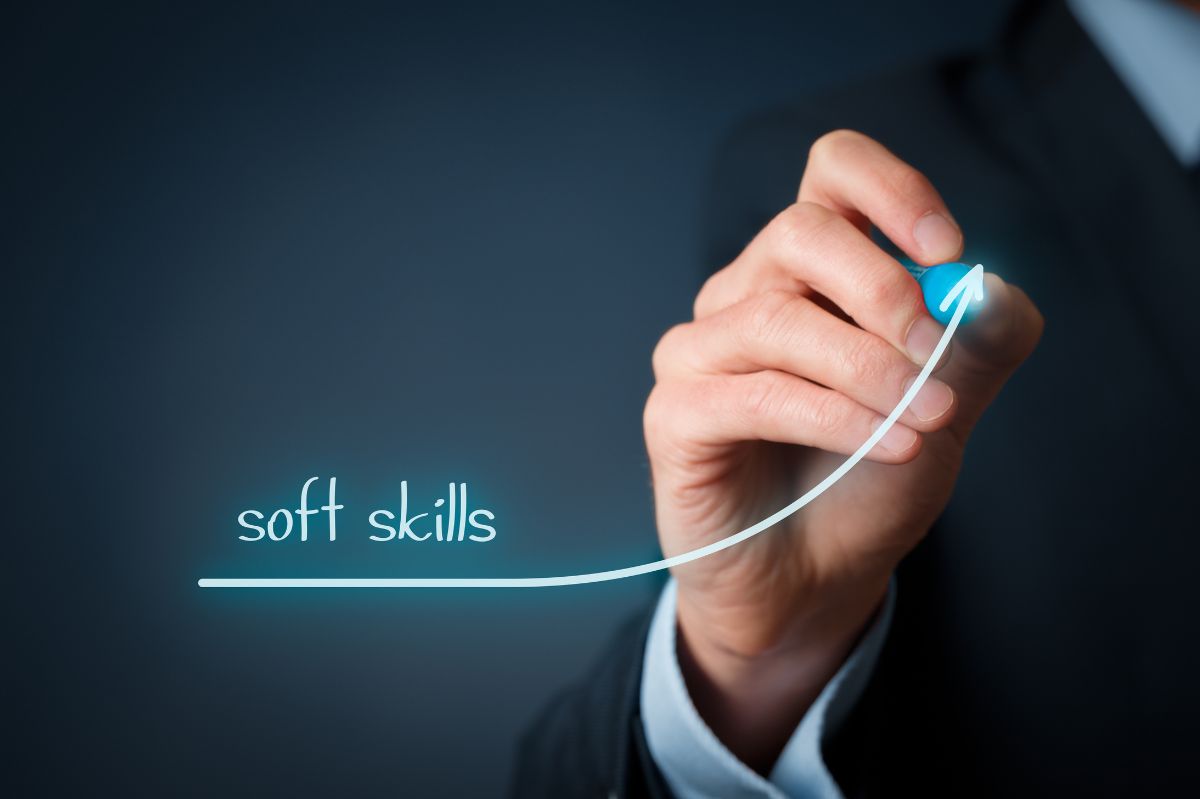 What are the soft skills for project management? Here are the 7 most important ones that will be useful for completing complex projects.
It is not about technical skills or qualifications, even if they are required. In this article, we mainly talk about human skills.
Some of the most important skills of the project manager are unnoticeable to many, but they make a difference.
Soft skills allow you to get the best from people and the projects you manage.
Driving, planning and management skills, harmonious relationships, adaptability, objectivity, research, and patience are among the most difficult transversal skills to build. Still, they will also lead you to realize winning projects.
Leadership
The project manager must first be able to carry out the project successfully, but he must also know how to guide it with the satisfaction of all those who are part of it by defining a line of strategic objectives.
To do this, it is necessary to know how to guide, motivate, and, if necessary, also know how to negotiate when necessary. Managing the project always means, first of all, managing people by making them a team.
Organization
To manage a project, it is clear that one of the most important skills needed is the ability to organize.
This skill integrates many other skills, such as planning your activities and those of the collaborators involved in the project, time management, and the ability to do multiple things together, namely multitasking.
If you are a project manager, it is important to remember that everyone else will rely on you. However, you will also need to have the ability to empower others to ensure that they can manage their tasks optimally.
Communication
In projects, you will contact many different people at every level of the organization. Indeed, complex projects have many stakeholders that need to be kept aligned, up-to-date and happy.
It is easy to understand how good communication on different channels, such as calls, e-mails, project management platforms, etc., is essential for everyone to agree on the same goals.
Bad communication is capable of causing the entire project to fail because projects, as already mentioned, are made up of people, and people must be in a position to collaborate.
Flexibility
Projects do not always go in the direction defined initially. It often happens, especially in projects that take advantage of the Open Innovation philosophy, that the customer makes requests or the interested parties make changes. You realize you have to change some things. It also applies to changes in trends, products, and technologies.
You don't have to be afraid of these changes as a project manager. One of the characteristics of Agile management is precisely that of flexibility. It is necessary to adapt to changes without sacrificing all the projects.
Critical Thinking
When you find yourself having to solve problems in project management, the idea is to use your skills always to obtain positive results.
But before finding the solutions to solve a single problem, you must be able to evaluate the pros and cons of the actions that you will put in place and formulate hypotheses on the result you will get from these actions.
In essence, having critical thinking means always being objective and making impartial judgments. The decisions must be those that bring only benefits to the project.
A good project manager has excellent skills in evaluating situations in advance and draws up a backup plan when needed.
Research Skills 
Research skills are relevant when it comes to project management. This ability is associated with technological skills, which are essential nowadays to complete even complex projects successfully.
The research capacity will help not only you but also your team because they will have at their disposal knowledge that will prove invaluable for the realization of the project itself.
Patience
Projects, especially complex ones, take time and are certainly not immune to the problems you need to be able to solve and overcome.
Problems can be related to human, technological, organizational resources, etc.
Patience is a virtue of the most capable project managers, as they know that projects risk failing miserably without it.
What Are Your Project Management Skills
Project management requires skills and competencies that a project manager must possess.
And you, do you have these skills, or do you have others that you think are more important? What are the skills you are looking for in a project manager?
Also Read : Artificial Intelligence In Everyday Life: 6 Practical Examples