Contribution To Work Efficiency In The Office | 4 Lessons Learned From Working From Home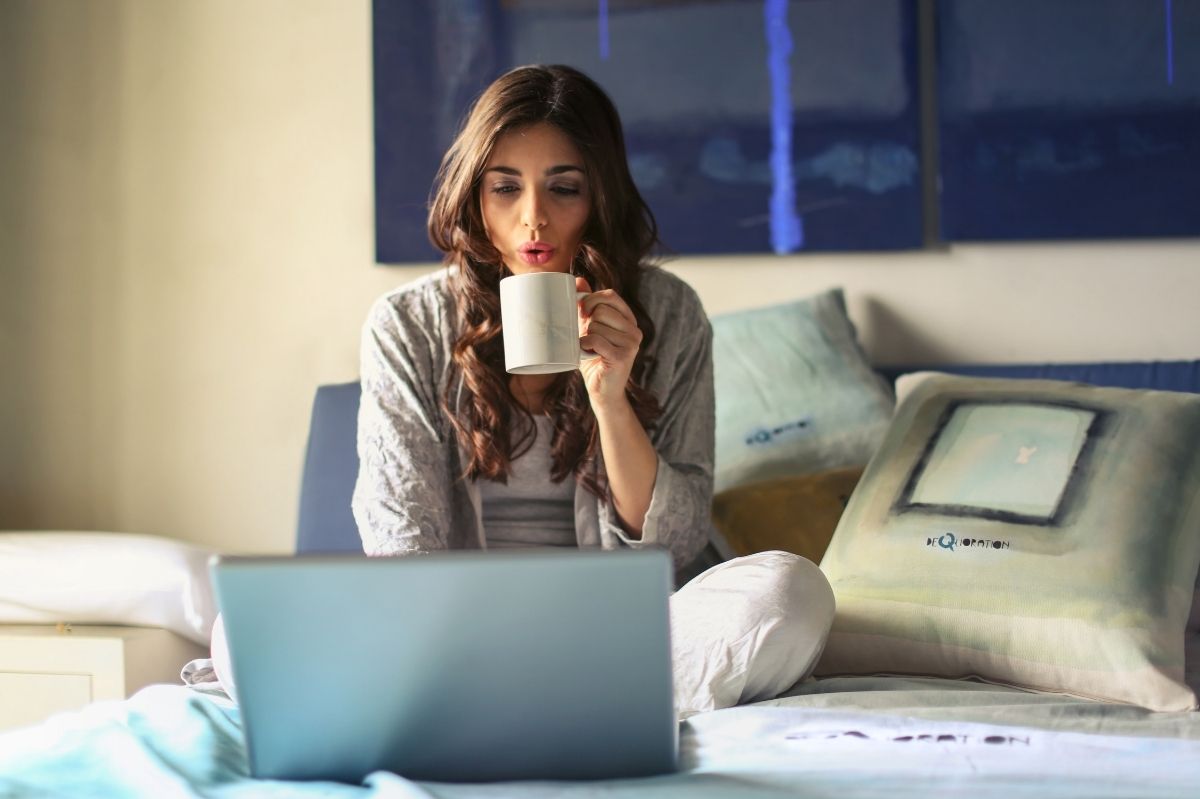 Working from home has the advantage of eliminating travel time for meetings and avoiding the distractions of the workplace.
However, some "learning to increase productivity" can be used both at home and at work.
Zoom is not always the best choice.
Web conferencing apps like Zoom are great for remote meetings, but they are not always the best choice.
If you spend a lot of time looking at the screen, you may have eye strain or zoom fatigue, and working only on a PC will have a negative effect on your concentration.
Some older technologies that are still available are as fast and useful as new communication apps. You can also talk on the phone instead of Zoom.
Then you don't have to mute someone or worry about what you see on the screen, and it's a break for your eyes.
Stay productive with regular breaks.
Some may have realized that the ability to work all day without interruption is important for working from home. This is great for meeting deadlines, but it can lead to a gradual loss of concentration as you continue to work.
It requires effort for a long time to continue to work, and to ensure to schedule a time to take a break in one day, leading to better outcomes are continuing a longer work day.
There is a Pomodoro technique as a way to do that. It is a method of repeating 25 minutes of work and 5 minutes of break. You can keep your motivation and refresh your brain.
Maintain a collaborative relationship with colleagues
With remote work, I now know that I can connect online from anywhere.
Colleagues can see your work and keep it organized in the cloud while you're on the move. Working in such a team is beneficial in the future if you work separately at home and at work.
E-mail and chat do not convey body language and tone and may not convey the correct intent of the message you wrote.
The habit of writing easy-to-understand sentences and e-mails will be useful as an important communication skill even after you are no longer working from home.
Don't forget time management.
Time blocking is a very valuable skill to focus on your work and complete your to-do list. Instead of reacting to what happens that day, you can clarify your workday by day by prioritizing pre-planned time at the beginning of the day or week.
If you're working from home to work, Todoist is a handy application that you can use on the go.
You can also use an online calendar such as Google Calendar to plan a week or two in advance to see what your team is up to. It also has the advantage of effectively managing the time between tasks.
To share your calendar with others, go to " Share Calendar " on the toolbar. From the window that pops up, select the level of detail you want to share with others on the Permissions tab.
What I learned from working from home
What have you learned from working from home? There are many ways to work now, so it's important to find the one that works best for you. If that doesn't work, you can experiment with different workflows to find the one that suits you best.
Regardless of where or how you work, the tips given here will help you balance your life and work seamlessly in any environment.
Also Read : WHAT IS AN E-PACKET? : DELIVERY AND TRACKING ALL