What Does An Educational Games Designer Do?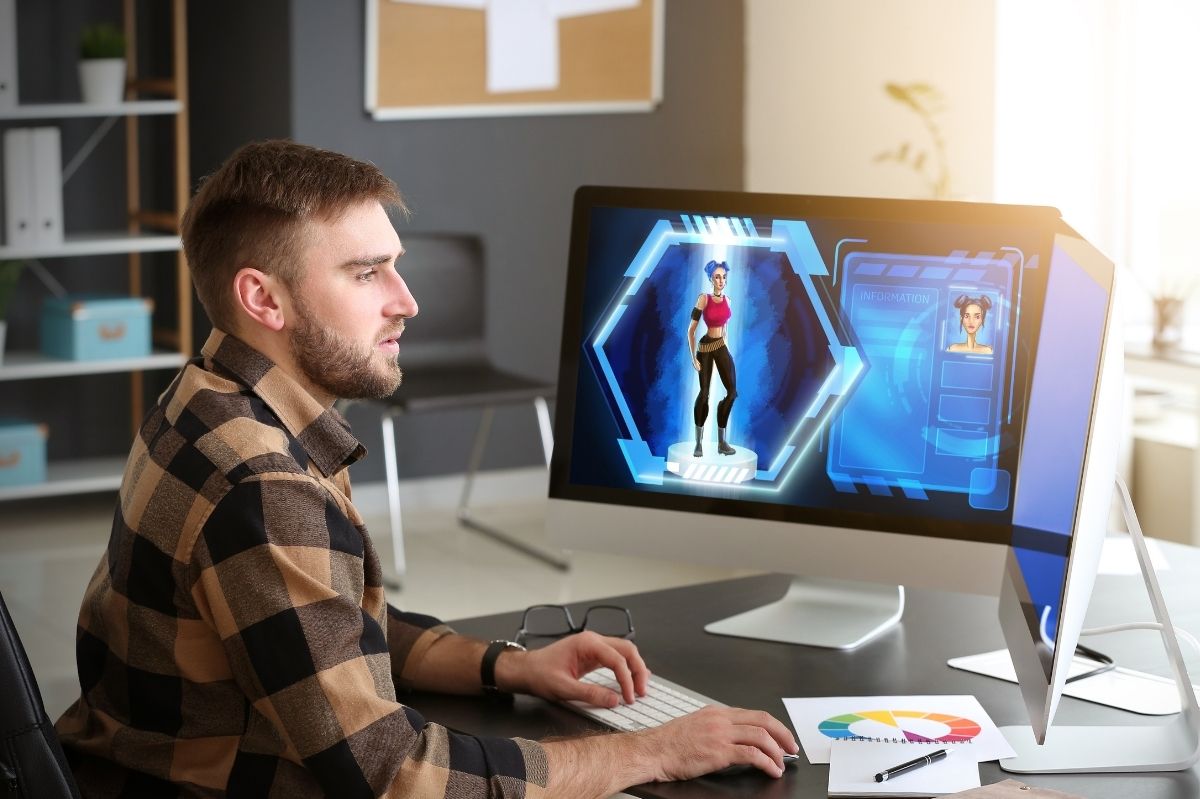 Educational Games, Danilo Alencar from Bahia is a product development and design manager at Pearson , in São Paulo – a company well known for its COC, Dom Bosco and Pueri Domus teaching systems and for its Wizard and Yázigi English courses, but which also operates in the teaching market. superior and professional.
In his daily life, Danilo manages teams that develop games, applications, websites and other interactive education objects. In addition, much of his time is devoted to conducting research on student learning processes with the aim of making Pearson's educational tools more effective.
Graduated in design from Universidade Salvador, with a focus on digital media, he was still involved in college with research on games in education technology. After graduation, he had his own company in the area and worked in several startups that had in common the use of technology – whether focused on selling tickets, banking system or learning various subjects, such as English and biology.
"One of the coolest things I did, without knowing it, was work a lot and in parallel in several places. This led me to study things that were lacking in my training", evaluates Danilo.
In this trajectory, he learned to program and specialized in user experience, that is, a strategic analysis of all the factors involved in the interaction between player and game. This strategically brought him closer to the directors of the companies where he worked. "Usually I was the only product thinker among a bunch of people who just wanted to code. Today I work mainly with customer retention", he says.
Even so, he believes that his university education focused on the conceptual part of design, and not only on its technical side, was also a differential in his trajectory.
In creating educational games , Danilo works with some key concepts: one of them is "collateral learning". The idea is that students learn "unintentionally" while playing. This means that, although the products are always developed with the support of pedagogues and for educational purposes, they always try to escape the explicitly didactic language of the school and approach the strategies of entertainment games.
"We joke that if we put the 'teacher's scent', the student does not learn. That is, if it is said that the game is for the student to learn something, he is not interested. You will prefer to play Carmen Sandiego [in which the player is a detective who gathers clues from around the world to solve a case] , where he inevitably ends up learning geography, than playing any game that has the explicit purpose of making him learn the material." , analyze.
In one of the products he liked to develop the most, for example, Danilo applied the principle of Tower Defense to the teaching of immunology and other biological concepts , present in games such as Plants versus Zombies , in which the player needs to stop the invasion of zombies by building towers in strategic positions. In the educational game , the zombies were replaced by viruses and bacteria that invaded the tissues of the human body. And the defense cells acted as the towers. To obtain the energy needed for battle – in the technical vocabulary of biology, ATP (adenosine triphosphate) – players had to obtain foods that were fatty, fibrous or rich in other types of nutrients, according to how quickly and how much energy they needed to generate. .
Another concept that supports the creation of many interactive educational products is that of Time on task – the time a person spends performing a task is a very important factor for them to develop and improve on a certain knowledge or skill.
"I find this concept interesting, which contrasts with the idea of ​​talent and genius. The more the subject performs a function, the more agility, quality and precision he will perform it", ponders Danilo. Following this principle, memory games or hangman games, for example, help a lot in gaining vocabulary in English.
The area of ​​development of educational games demands professionals with diverse backgrounds, especially programmers, screenwriters and designers. The smaller the developer company, the more versatile the professional needs to be. "There are games that were made by just one or two people and that won international awards", says the Pearson manager. In large corporations, roles tend to be more specialized.
Danilo comments that professionals from almost all areas can find a space in the games market , since the development of this type of product is quite complex and demands different skills. However, he highlights two conditions that he considers fundamental to operate in this market: "The first is that you must like to play, that is, you must be a gamer ; the second is that, as the market in Brazil is still very restricted, Brazilian game companies need to be prepared to serve other countries".
Also Read : Seven Suggestions For Those Who Want To Do Well In The Selection Process