Deduplication: Data Compression And Removal Of Redundant Information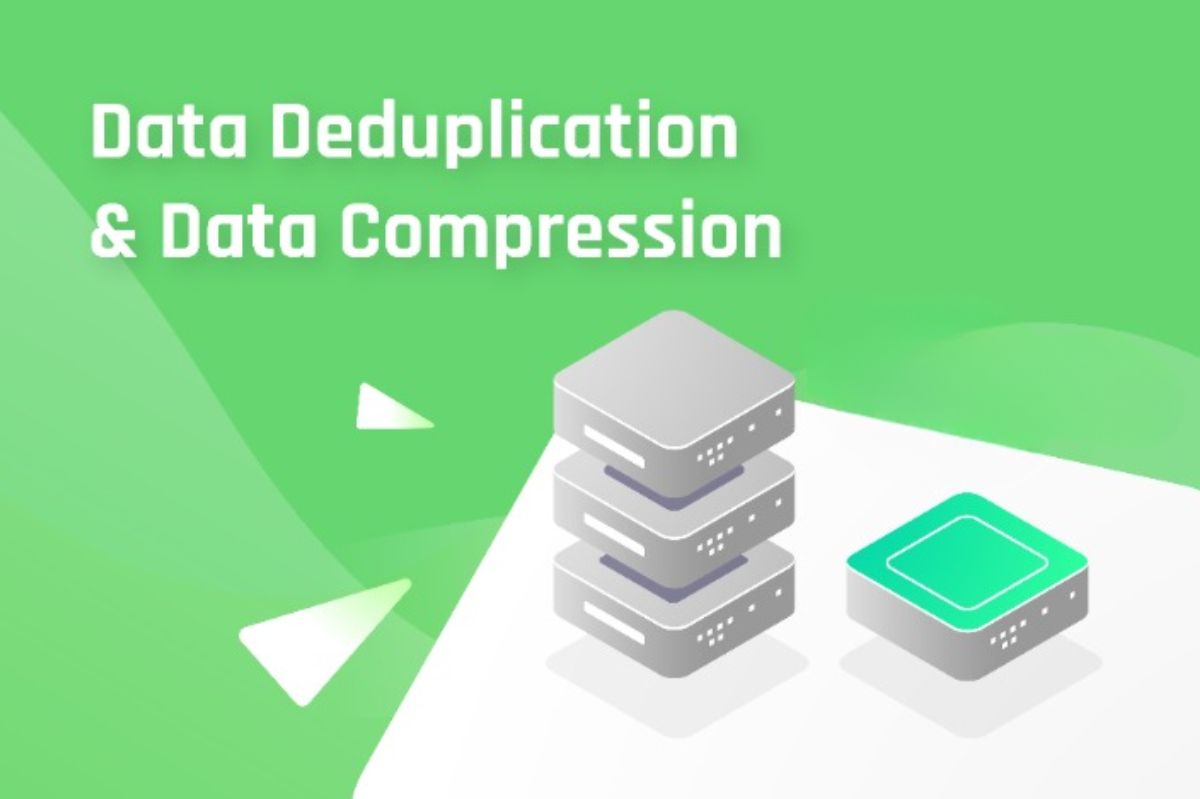 What is data deduplication?
When we talk about data deduplication, we mean a type of compression that eliminates duplicate or redundant data.
Let's assume, to simplify, that three operators of the same company receive the same customer master data from multiple sources and that they have to save it on the company database. This will involve storing the same data on the database repeatedly three times, in a redundant way. Deduplicating the data, in this case, would make it possible to obtain a single master data.
The benefits of deduplication:
Fewer errors
The repetition of data, perhaps regarding the information processed manually, continuously exposes organizations to high risks of error. Data normalization procedures (oriented towards eliminating information redundancies and database inconsistencies) and deduplication make it possible to manage this "human variable" to reduce its impact on the correctness and uniqueness of the information processed.
More space, speed, and fewer costs
Deduplication offers countless advantages, firstly, the possibility of backing up and restoring data faster and more frequently. This process also periodically applies "garbage collection" operations to recover storage portions that are no longer used.  
By their very nature, backup and archive data generate many duplicate data. The same information is stored in multiple copies, wasting storage space, electricity for powering and cooling the storage units, and bandwidth for replicas. This generates a series of inefficiencies that companies can correct thanks to deduplication tools and precise incremental or differential backup policies, where the first type is faster and less cumbersome. All this allows the reduction of storage costs, optimizing, on average, up to 30 times the disk's storage space and consequently speeding up procedures and protection mechanisms.
 Also Read : Business Need Creative Energy
Data deduplication, virtualization, and all-flash storage
Although the performance guaranteed by deduplication may vary according to the workloads and the chosen settings, the benefits remain indisputable. All the more so considering the opportunities offered by virtualization and all-flash storage technology. Yari Franzini, Storage Country Manager Hewlett Packard Enterprise, recently said:
"In the storage sector, the emphasis on flash technology is certainly predominant because, with it, we bring customers an archiving system that makes the data center more efficient, consolidating legacy systems through infrastructures which, being precisely based on flash technology, are much more streamlined, modular, high performance, but also highly efficient."
Efficiencies that, among others, include hardware-accelerated deduplication. This way, even distributed environments can perform virtualized deduplication for each remote office. Nonetheless, small to medium-sized organizations can finally benefit from deduplication savings and disaster recovery benefits without replacing their legacy systems.
Also Read : Brand And Podcast: Winning Marriage