Download Free Audiobooks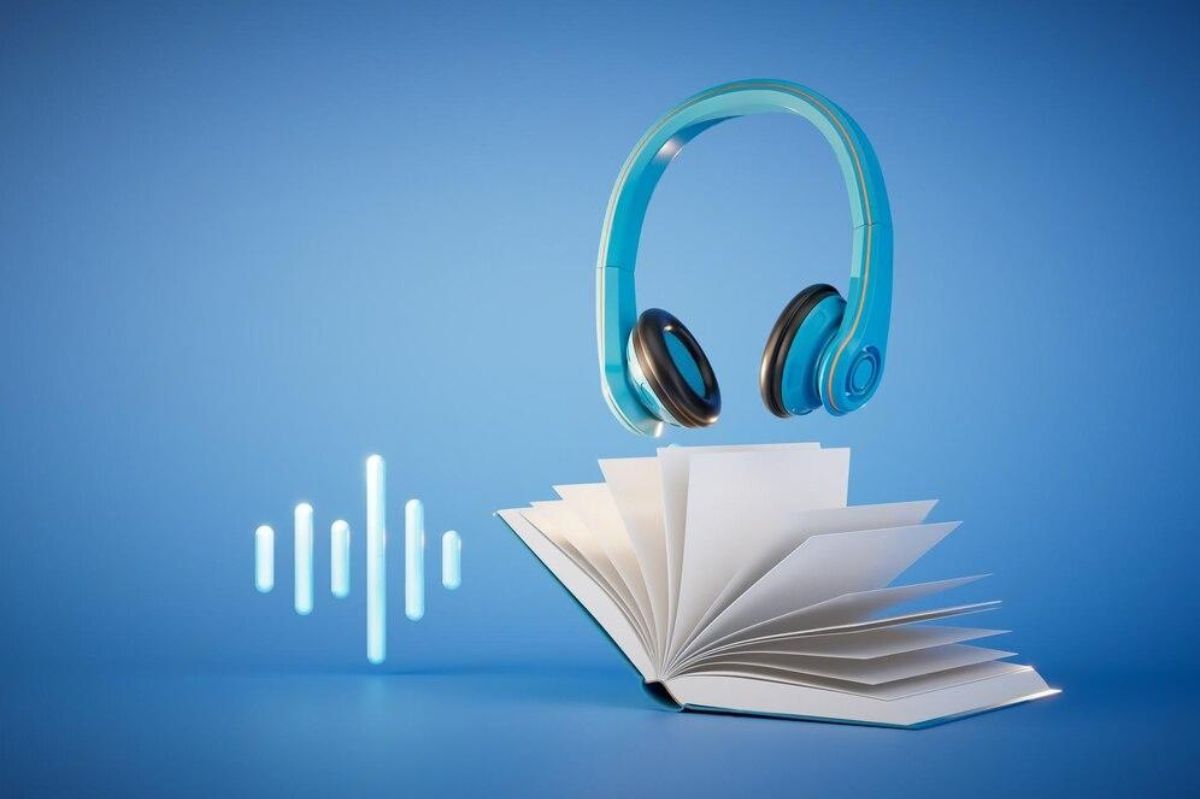 Many reading fans need more time to enjoy their favourite books. Many stop reading, although there are many solutions before having to stop enjoying reading.
Among the different options that you can consider, one of the most interesting is to listen to audiobooks instead of reading. In this way, while doing other tasks, you can listen to the stories that the books tell. A simple way to continue with the love of reading but without the need to have a book in your hands.
There are many ways to enjoy audiobooks, but do you know what an audiobook is and how to play it? We are going to cover everything about it, including where to download free audiobooks.
What is an audiobook?
You may have never heard of this way of enjoying a book. An audiobook is precisely that: a book in audio format. Basically, it is an audio file in which a person is reading the chapters of a book one by one.
This is a prevalent way of accessing content without having to wait to read. In this way, other actions can be carried out while listening to the book's content.
It may be a single voice or several that, sometimes, represent the characters in the book. The voice or voices can be performed by the author of the book himself, by voice actors or by producers who narrate the book as a hobby.
Audiobooks can have many uses, not just reproducing the book's content. For example, in many language courses, it is recommended to use this method to practice and improve your listening skills when understanding a new language.
An exciting feature of audiobooks is that, in addition to narration, they can include music and sound effects that help the listener immerse themselves in the story differently than when reading books.
How to play an audiobook
The audiobook format is not a new element at all. This is something that has been working for a long time. Years ago, recordings were made on cassettes and other formats, so a cassette player was needed to listen to them.
Nowadays, it is enough to use any MP3, MP4 player or mobile phone. Audiobook files are usually in audio format, so any device that supports these files will be able to play them.
All you have to do is open the file in an audio or music player, and in a matter of seconds, it will begin playing the voice of the narrator of the book you want to enjoy.
There are times when audiobooks are on streaming platforms, so you will have to use the same platforms to be able to play them. The need to use the players on streaming platforms lies in the fact that, sometimes, downloading an audiobook is not allowed, so you have to play it right there.
Available Audiobook Formats
Not all audiobooks reach users in the same format. There is no standard for the format used in them. However, they are all easily usable on all types of platforms.
The "format" in which they arrive is still the type of file in which the audios have been created. In this way, you can find audiobooks in the following formats:
MP3
AAC
WMA Voice
M4B
MPEG-4
Any music or multimedia player can read these formats without any problem. In some cases, for example, on computers, a codec may be required to play a specific format that the device does not natively support.
Download free audiobooks
A bookstore, library, or even a publishing house is a good place to look for an audiobook. However, the Internet is the perfect place to download free and paid audiobooks. Nowhere else can you find more narrated works than on the Internet.
There is no doubt that when you want to find free audiobooks, the Internet is the best place to look. After all, almost all existing content can be found on the Internet with greater or lesser difficulty. Of course, knowing where to look makes the task of finding specific works much easier.
Thanks to the huge number of websites dedicated to distributing this type of content, as well as physical stores that now have their own websites to sell their products, most works can be found online.
Furthermore, thanks to the ease of use of the Internet and the platforms for sharing audiobooks, many people have ventured to narrate the works themselves in an amateur and completely generous way, so you can find creations by the lovers of literature who have decided to create their own audiobooks.
If you also like to read free books on the Internet without downloading, we recommend that you take a look at the article and tell us which platform you like the most.
Download audiobooks
If you want to enjoy an audiobook, it is convenient that you know a few websites from which you can download free audiobooks.
Amazon
Amazon is one of the largest online stores in the world, only surpassed by the Chinese Alibaba. Like a store, it sells all kinds of products, but you can also find free ones.
On the Amazon platform, you can see paid and free audiobooks that can be downloaded without any problem on the platforms supporting the Amazon store.
In order to enjoy a free audiobook from Amazon, you will have to add it to your library. Click on the "Buy in 1-Click" button. After that, the book will be added to the Kindle library. Once this is done, you will have to use your Kindle device or use the Kindle application on your mobile. The app is available for both Android, iOS, PC and Mac devices, so it can be used on the most common platforms when listening to audiobooks.
Archive.org
The Archive.org website offers its visitors the ability to access audiobooks and poetry recordings utterly free of charge. It is a considerable audiobook library that offers all types of digital and MP3 recordings so that users can enjoy them on their devices.
It has a record of many internet files, so on this website, you can find audiobooks in Spanish and English, making it especially easy to find the most famous works in each of these languages. To be able to filter by language, simply go to a collection of books and, in the left sidebar, scroll to the language section and select the language in which you want to listen to the book in question.
Audible
It is one of the leading sites when it comes to enjoying audiobooks. Audible, an Amazon company, offers a complete audiobook service with a large amount of content in both Spanish and English.
The site itself is paid, but fortunately, you can enjoy all the content on the platform for free by using your Amazon Prime subscription. This means that the content can also be accessed if you access the Amazon Prime free trial.
Fourteen days of free audiobooks? Exactly! By using the Amazon Prime trial, you can access all Audible content completely free of charge. Of course, once the 14-day trial period is over, you will have to decide if you want to pay for the Prime subscription or if you want to cancel access to all the benefits offered by the platform.
LibriVox
There is nothing better than being able to enjoy a good audiobook without having to worry about anything. Open the file and start enjoying the story. That's the premise of LibriVox, which offers its users public-domain audiobooks.
A large number of classic works can be found in both English and Spanish. Professionals have narrated the vast majority of the books, although in other cases, you can find works narrated by volunteers.
When accessing the website, you can choose whether you want to read, volunteer, or listen to the books in the catalogue. When accessing the catalogue, you can explore or simply use the search engine to find a specific work in its database. You can search by author, title, or even the narrator.
Cervantes Institute Library
Do you want a catalogue of books narrated only in Spanish and by professional speakers? The Cervantes Institute has a large library in which there are not only books but also audiobooks of exceptional quality.
In the Cervantes Institute Library, you can find audiobooks in Spanish by classic and contemporary authors in their original versions. In this way, the essence of the author is completely preserved.
From the website, you can download the free audiobooks for your enjoyment. Go to the catalogue and enter the book's title or the author you want to listen to in the search engine.
All the books, unlike other sites, are narrated by a single voice and are narrated in their original version. In order to download an audiobook from the library, you must register on the platform. Registration is completely free and takes only a couple of minutes to complete.
Storytel
Storytel, despite its name, has a large number of audiobooks in Spanish available to its users. Although it was originally an English site, it has a Spanish version in which they offer all content in this language, in addition to access to content in other languages.
This platform has different payment plans to access the content with different accounts, but it also has a 14-day trial period where you can enjoy all the content for free. Do you want to know if Storytel is the audiobook platform you are looking for? The trial period begins and downloads free audiobooks without any limit.
When the trial period ends, you can decide if you want to pay for the service, from €9.99.
iVoox
It is not a typical audiobook library. However, it has this type of content on its platform. iVoox is a website that was born to share podcasts. However, it has many different content, among which you can see audiobooks.
By performing a quick search using the platform's search engine, you can find different "podcasts" in which different books are narrated, chapter by chapter. You simply have to select the one you want to listen to, get comfortable and start enjoying the book narrated by the author of the podcast.
No account is required to access iVoox content so that you can listen to audiobooks for free on the platform.
Download audiobooks in English.
Lit2Go
If you are only looking for content in English, Lit2Go is one of the most notable websites to download free audiobooks in the language of Shakespeare. Lit2Go has a large free collection of stories and poems in MP3 format that can be downloaded without registration on its website.
Audiobooks can be filtered by the different collections available on the web, as well as by author, genre or difficulty in the language used. This last parameter is based on the Flesch-Kincaid levels that range from 1 to 12 levels depending on the difficulty.
If you want to avoid browsing through the entire collection on the website, you can always use the search engine to find that specific work you want to listen to.
Loyal Books
More than 7,000 completely free audiobooks this is what Loyal Books offers, one of the most visited audiobook platforms. It has all kinds of classics and great works, as well as many other lesser-known titles.
The predominant language of the books at Loyal Books is English. However, you can also find audio in other languages, such as Chinese, French, German, Italian, Japanese or Spanish, among many others.
One of the most interesting features of this website is that you can choose how to download the content, as well as you can choose if you want to listen to it in streaming using the player embedded in the web. Simply click on the book you want to listen to and scroll to the bottom of the page to find the different download options (MP3 download, iTunes podcast, M4b Audiobook or from the RSS feed) and the streaming player with the different available chapters. You can also choose to download a specific chapter instead of downloading the entire audiobook.
Also Read : 6 Recommended Notebook PCs And Tablets For College Students.