How To Have Free Internet On Your Mobile, Tablet or PC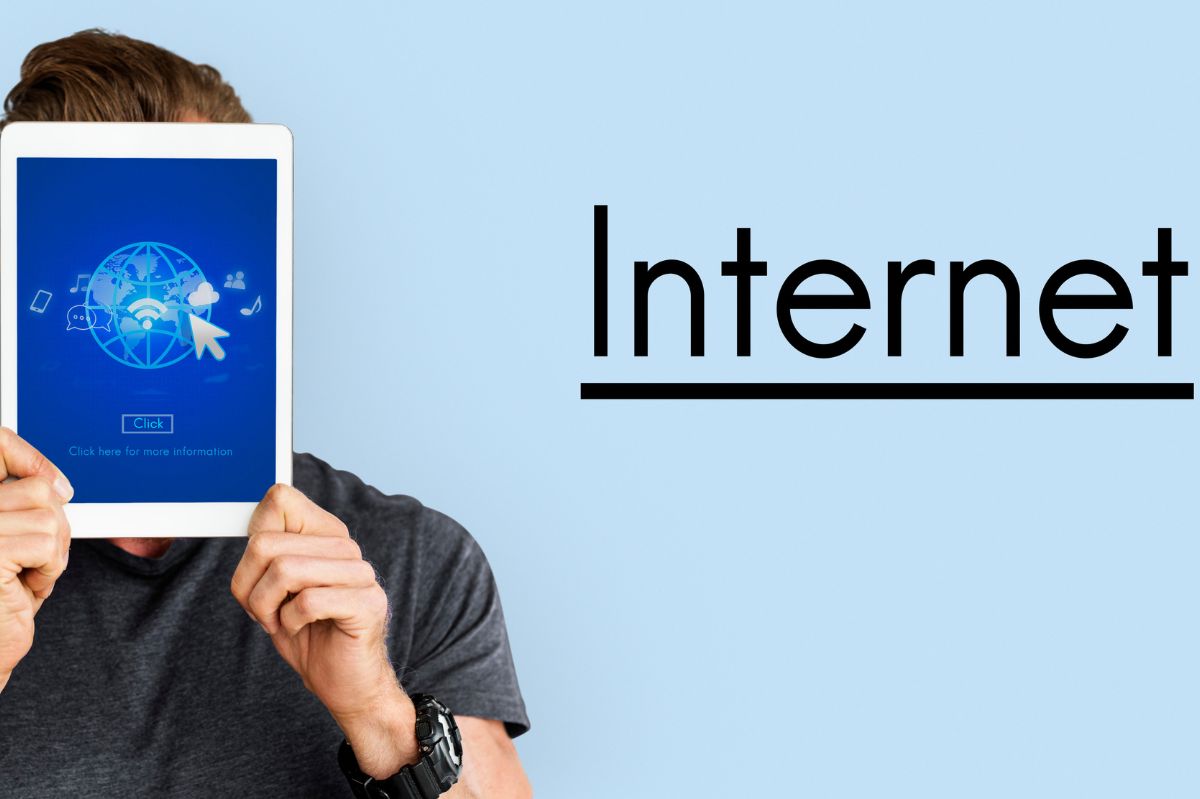 Both when we are in our city or town, and especially when we are travelling abroad, it is important that we know that there are different tricks to enjoy free Internet, something essential today to keep in touch with our friends and family. , clients, colleagues, etc. Therefore, we will learn about some of the most efficient systems with which you can enjoy a connection wherever you are.
Enjoy the best free Internet wherever you are
Since the appearance of smartphones and tablets, it has become increasingly necessary to have a free Internet connection wherever we are, and we have a lot of services at our disposal that, to be able to use them, we will need to be connected to the Internet.
One of the most important is communication since whether we are in our own country or if we have travelled abroad, having tools such as Skype or WhatsApp will be the best way to keep in touch with anyone in any case. Anywhere in the world and completely free of charge since the only thing they require is an Internet connection.
However, we do not always have Internet on our device, either because we have not contracted the rate, because we are in a country where our rate does not work, and we have to wait several days to connect, or even because we have exhausted our data.
Whatever the reason, we must know the best tricks to get free Internet, since this way we can be prepared even for any emergency in which we need to contact as quickly as possible.
In this sense, it is essential to remember that there are tricks and tricks, of which some are real and others are false, so our objective on this occasion is to offer you a complete tutorial through which we will show you the different alternatives. That has really worked for us, thus ensuring that you save time and, above all, refrain from using resources that could be dangerous for you as users or for your devices.
Ways to get free Internet in any country and place
If we have a phone that can connect to the Internet, we will have a multitude of resources through which we can enjoy free Internet on our devices regardless of where we are.
However, the main methods other than contracting a data service will require that we be in an area where we have coverage and, in many cases, that there is also a WiFi connection.
Next, we will learn about the four reliable and effective methods to enjoy free Internet anywhere.
Through free WiFi connections
One of the most comfortable, quick and simple alternatives is to look for a free WiFi connection, and we must remember that more and more cities and towns have WiFi connection areas to which you can connect for free and completely free.
Sometimes, we may have to request an access password, which will be available to all interested parties through a specific method that will be indicated in the area itself, but it is also widespread that we find connections directly without a password, with which we can connect and disconnect freely.
Of course, it is very important in these cases that we take into account that free WiFi connections can be dangerous since, obviously, any type of user can connect to them, both those who want to use the connection to be able to use their in a normal way, like those who know that, through a WiFi network, they can easily access other terminals.
For this reason, our recommendation is always that you are connected while you are using it, and when you no longer need it, you disconnect it manually to avoid any type of risk that, without being excessively frequent, is there, and we must be cautious.
In the same way, there are also public WiFi connections that, without being free, allow us to access them for very small amounts, through which they try to maintain this service for all users.
In any case, the best thing we can do when we need a free WiFi connection is to perform a search directly with our smartphone, as we do in any situation in which we want to connect to a WiFi network.
If they are available, they will appear immediately, so we will only have to establish the connection since, as a general rule, they will not ask us for a password.
However, there are also some applications that, in these cases, can be very useful, especially if we are travelling through different areas and we want to be aware at all times of whether there are free WiFi connections, but we do not want to be constantly looking at the device to search for them.
The main advantage of this type of application is that at all times they will take into account the networks in the area; that is, while the normal system requires that when we want to search for a WiFi network, we do so at a certain time, these tools are They will be in charge of being attentive at all times, and even notifying us, when one is available.
Likewise, some of them can also establish a WiFi connection automatically, having security systems through which they try to avoid hacking, which always poses a risk in this type of network.
Other applications can be exciting and basically focus on a community through which people communicate the free WiFi connections they find along the way so that, just by taking a look at the map or at the search system, we can see if in the city where we are or in the specific area where we are, there is any connection to link us.
Below, we will learn about some that may be interesting for you to manage your WiFi connection wherever you are.
instant bridge
This is a highly rated tool, thanks to which we will have the possibility of automatically connecting to any free WiFi network without the need to enter any password.
In this case, we would be talking about a community that shares WiFi connections and passwords for a multitude of destinations, thus achieving automatic access thanks to the information stored in the tool itself, establishing said connection automatically.
Thanks to its great expansion, we have the possibility of finding free WiFi connections in cities and towns in numerous countries, without costs and without consumption limits.
In addition, it also has a complete map where we can know the location of all the connections, and we can even contribute our grain of sand by offering those that we discover during our experience or trip.
Swift WiFi
In the case of this other tool, what we have at our disposal is a WiFi network finder that will help us identify the networks closest to our area that we can connect to for free.
Through a map, we will be able to know all the free Internet connection points, to which we can connect directly from the program itself once we are within range.
In total, the database has more than 60 million WiFi points throughout the world, in addition to having a security analysis and control system to guarantee maximum protection.
Of course, we will also have access to password-protected connections, so, ultimately, we can check all the networks available in our environment in the fastest and easiest way we can imagine.
Download Swift WiFi
WiFi Map
As its name indicates, it is a map where we can also learn about the connections. It is also a WiFi community through which we will be able to know all the viable points to establish our connection.
According to the developer, it currently has more than 100 million WiFi connections worldwide, with the possibility of locating them through its intuitive map.
Of course, it also allows us to connect directly from the tool itself, thus simplifying the task and thus being able to connect without constantly searching for signals until we find a viable one.
Free WIFI
And finally, we also want to show you this other alternative with more than 60 million WiFi points around the world, allowing us to connect automatically without the need to use a password.
It is undoubtedly a good way to have free Internet wherever we are, in addition to the fact that we can also access the map even if we are offline, something very important since, in many cases, we will not have an Internet connection to be able to locate and identify the points.
Locate your operator's Hotspots
In this case, we must keep in mind that throughout different countries, many operators convert their clients' routers into what is called a hotspot, thanks to which other different clients can use them.
It is important to keep in mind that this resource is only available in some countries, but it is becoming more widespread, so it is important to take it into account to be able to learn about this connection system, which is also very effective.
Of course, in this case, what we are going to need is to have a username and password, which must be from said operator and from someone we can know in the destination country.
Imagine, for example, that you travel to Portugal and you know someone in the country who is registered with the NOS operator, one of the most representative and popular.
Well, all you have to do is log in through your account on your device, and from then on, the credentials will be memorized, thanks to which you can access the Internet whenever necessary.
Of course, in addition to providing you with the access data, we must download the official application for this purpose that said operator has at your disposal, so in this sense, it is worth it, depending on the destination country to which you are going to direct, do a little research to find the operators and applications with which you can carry out this type of process.
Get the connection password.
Obviously, the most popular way to connect to the Internet for free is by knowing the password of the WiFi network to which we are going to connect.
In this sense, we remind you that there are many places where they allow us to connect for free or even, as we mentioned before, paying a small amount.
This will generally be available in bars, restaurants, squares, parks, monuments, supermarkets, shops, hotels, etc., so that, if we are going to be in certain of these places very frequently, it may be interesting for us to find out if there is any similar type of service to contract it or, directly, to obtain the password that allows us to access the Internet for free.
Other ways to get a free Internet connection
The systems that we have listed above are the only ones that really work to be able to connect to the Internet for free.
However, it must be taken into account that there are more and more methods that allow us to establish this type of connection.
For example, some pages and companies offer us the possibility of accessing very representative pages completely free of charge wherever we are.
A good example is the airline Delta Airlines, through which, as long as we fly with them, we can visit Amazon during the trip.
This is a crucial detail to keep in mind since if we do not investigate before leaving, we will often miss out on excellent opportunities.
Of course, there is always the possibility of asking our company about data bonuses and Internet connection costs, for which we will need a 3G or 4G connection.
If we are going to travel abroad, we must take into account those countries where roaming exists since it can often be cheaper than we think to hire an Internet connection service before leaving home.
On the other hand, at the destination, there will always be companies that can offer us Internet bonuses, which often have agreements or are related to existing telephone companies in our country, so that, with our company's card, we can also hire this type of service.
Or even, in the worst case, we can always acquire a new card from a company that is located in the destination country, in which case we remind you that each country has its rules. Still, the most common thing is to have to register our data when making the contract so perhaps it is more interesting for when we are going to spend long periods away from home.
False methods that do not work to have free Internet
It is also essential that we are aware that there are false methods to connect to the Internet for free, which generally have a hidden intention, which is to obtain private data or even infect our devices.
On the other hand, some applications are not threats of this type, but they do not work either. The goal of the developer is to get as many users as possible to install their application, intending to be able to obtain benefits through advertising, since many times we think that perhaps it is not working because we have not configured it properly, which means that we can have it installed and try to configure it on numerous occasions, which are benefits that add up.
It may also happen that they offer us an application as if it really allows us to get free Internet when, in reality, it is a VPN connection system for which we will need to have an Internet connection. This resource may be very good for certain uses, especially if we seek maximum privacy. Still, it is not what we are looking for when what we really need is to connect efficiently to the Internet.
An example of this tool is VPN in Touch for Android, which is undoubtedly very interesting but needs to be developed for what concerns us so you can forget about it.
Above all, be suspicious of those magical methods that are offered to you through websites, blogs and even YouTube videos, where they ask you to make some strange modifications to your device and even to install applications and tools of dubious origin since, the In most cases these are systems to infect your devices and, in this way, obtain information or resources without you being aware of it.
In short, our goal is to get free Internet but not at any price, so we recommend that you take into account the four main resources that we have listed throughout the tutorial since all of them have already recognized operation, and basically, They focus on being a little clever and knowing the methods that will allow us to access a connection completely free of charge.
Also Read : The Role Of Internet Marketing In The Era Of High Competition