Email Marketing: The Secrets Of Emails Opened and Leading To Results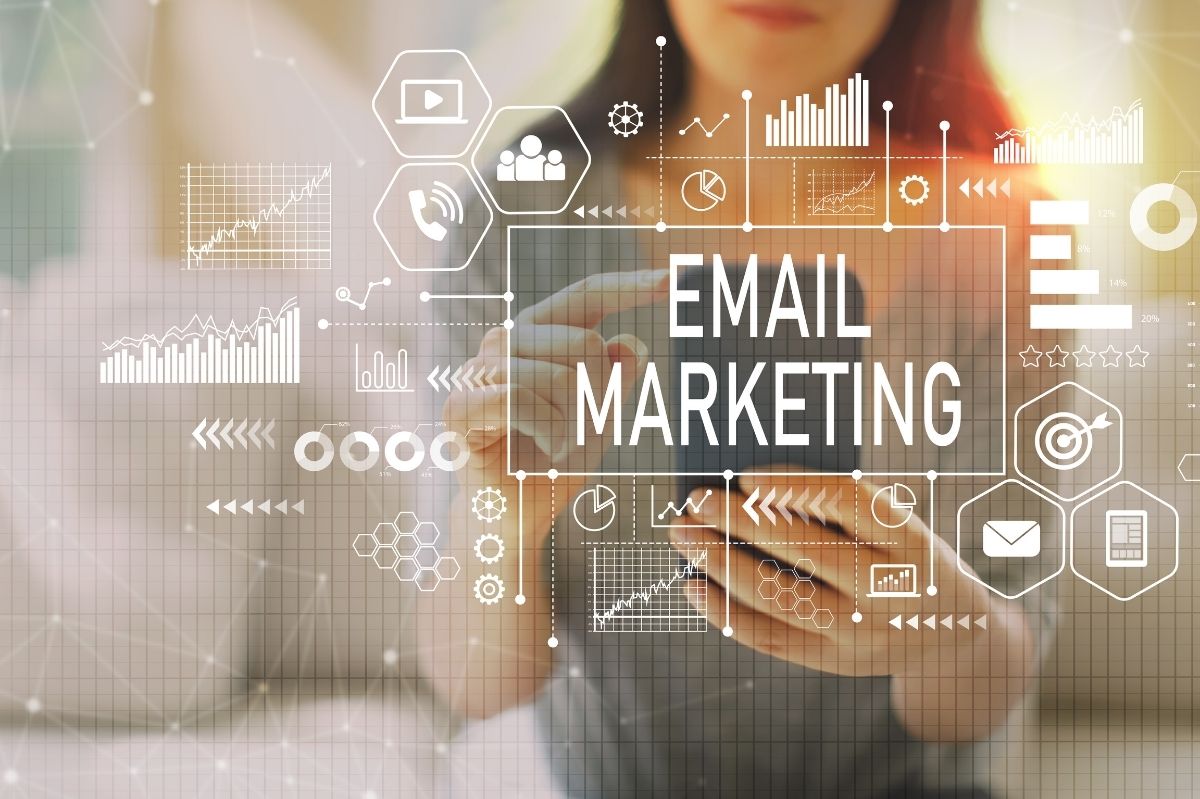 Email marketing is one of the most cost-effective marketing methods for e-commerce site owners. It is also one of the few marketing channels that can connect directly with customers without depending on third-party-operated platforms (SNS, etc.). As a result, email delivery has become a top priority for many new and growing online stores.
However, if you make a mistake, the channels that contribute to profits will be wasted.
Good email marketing is timely, relevant, and personalized, and you first need to understand the types of email you can send to your subscribers. The emails you deliver can be broadly divided into the following three categories.
Transaction mail: Notification of order confirmation and update information after purchase (including shipping notification), etc.
Promotional emails: campaign announcements, new product announcements, newsletters, etc.
Life cycle email: An email sent based on the customer's behaviour (eg, a basket drop email to a customer who did not complete the purchase )
For those who start email marketing from scratch, creating and optimizing email for each possible scenario can be a daunting task. There are many email patterns that can be sent in each category, and a quick glance at the campaigns run by existing companies can be daunting.
But keep in mind that the email you send consists of common "parts" such as subject, pre-header text, body, visuals, and CTA (call to action). Understanding how to be efficient (proven to work) on a part-by-part basis will help you get good results from (almost) every email.
Important Factors Before Opening An Email
Focusing solely on the body of your marketing email is one of the most common mistakes emailers make. The content of the email is of course important, but in order for your subscribers to see your email, you must first open it. There are three important points that you should be aware of for that purpose.
What to write in the subject and pre-header text
When the email arrives in your inbox
How to segment your subscriber list
Subject To Be Opened
The subject line of an email is the first thing a subscriber looks at and is the most important factor in determining whether an email can be opened. If the subject line isn't interesting, your email will be buried in your subscriber's inbox, no matter how good the content is.
That's why the subject needs to be considered more carefully than many companies think. Since much research has already been done on "what kind of subject is effective" due to its importance, let's look at some typical points from here.
Clarify Appeal Points
Describe the appeal points properly so that you can guess the content of the email body from the subject. Don't rely too much on abstract catchphrases (although it's a little OK to get you interested) and wonder if your subscribers should open it.
Short And Concise
Depending on the environment in which you receive the email, the first 10 to 15 characters of the subject will be displayed reliably, and 50 to 70 characters including the pre-header text will be displayed. Let's put it together compactly so that you don't run out of what you want to convey the most.
Avoid Clickbait (Fishing Title)
You may want to overstate it because you want it to be read, but open rates only make sense if you can encourage subscribers to take action. If the content of the email is far from the subject, there is a high probability that the delivery will be stopped, so avoid exaggerated expressions.
Ask The Reader In "Question Form"
Numerous studies have already shown that question-style subjects are more interesting to subscribers. Efficiently guide subscribers who are interested in the continuation of the text by using interrogative words.
Review The Expression With The A / B Test
If you're struggling with wording, try testing what subject matter touches your subscribers. By performing an A / B test on the subject line, you can see the points that can lead to an improvement in the open rate.
The Best Time To Send An Email
When you send an email is as important as what you send it. This is because there are cases where even if you deliver it with great effort, it will be buried in other emails and will not be read. Finding the right time starts with knowing your customers and testing what works.
For online stores, the starting point for email marketing is knowing when your customers are most motivated to buy. When is the best selling time of the day in your shop? This information helps you understand your subscriber habits and schedules and helps you with your email marketing strategy.
If your e-commerce site implements Google Analytics e-commerce settings, you can easily track the peak purchases mentioned above. If you're not using Google Analytics, see our article on using Google Analytics for e-commerce.
It is best to send transactional emails such as order confirmation immediately after purchase. Lifecycle emails are sent based on your specific behaviour and require some testing to be effective. For example, the optimal timing for sending a "basket drop email" depends on the reason why the customer abandoned the cart and the strategy for recovering sales.
Email Segmentation
Segmentation may sound difficult, but the point here is to classify email subscribers in different ways and group them by specific attributes. Most email marketing services offer tools that allow you to segment your subscribers, so take advantage of them.
By segment, it is possible to send emails that meet the needs of each subscriber at the right time, and the probability that each email will lead to customer behaviour increases. Subscription list segmentation can be based on several factors, including:
Customer attributes (age, gender, occupation, family structure, etc.)
Interest in a particular topic or product
residence
Degree of engagement (prospects, long-term good customers, etc.)
Let's take a look at the concrete measures when segmenting by "degree of engagement".
Suppose you want to create an email segment for new registrants who have never purchased it. In this segment, the goal is to build trust and lead to your first order, so it's helpful to include your first discount in your email.
For long-term good customers who make frequent purchases, a separate segment should be set up. These customers can purchase without discounting, so it's better to express gratitude and introduce products that interest you.
Email Content Best Practices
Once you have a compelling subject and optimized delivery timing and segments, focus your energy on the body of your marketing email. The body of the email has the role of giving details of the appeal points specified in the subject line, but not only the content but also "how to convey it" is important. There are many things to consider, such as wording and message format, so let's look at some important points below.
Make a Headline That Can Be Read
The body copy of the email should meet the expectations of the subscribers who are interested in the subject line. No matter how catchy the subject is, it doesn't make sense unless it contains what the subscriber wants to read.
First of all, the body of the email should be simple, compelling, and in line with your brand image.
The intentional layering of information is important because a body copy of emails also needs to guide subscribers to the actions you want to encourage in a short period of time. Put the most important message (the purpose of sending an email) at the beginning and explain the details later.
In order to make the content of the email easier to read, let's compose the text with the following points in mind.
Only appeal messages that match the subject of the email
Pursue readability by actively utilizing short paragraphs and margins
Clarify the content hierarchy with headings, bullet points, ruled lines, etc. so that you can instantly understand the information you need.
Strategically use formatting options to make important phrases stand out
(Increase font size, emphasize text, etc.)
Incorporate Value-Added Images
Images are a great tool for visually appealing your message. However, it is necessary to be careful that the loading time will be longer and the display will be corrupted depending on the device by incorporating it in the email. Do not use it unnecessarily, and place only the images that match the appeal points strictly.
Also, be aware of the file size when adopting it. Many email marketing services recommend images of 1MB or less. Some providers also block images from senders that are not in the recipient's contacts. Be sure to add ALT text (alternative text) to the image in anticipation of this situation. Even if the images don't look right, subscribers can still see what images are included in the email and click to see them if they're interested.
Responsive Design Support For Mobile Devices
Responsive design emails, which automatically adjust the size of images and text according to the device environment such as smartphones and tablets, are now commonplace. As of early 2019, opening emails on mobile devices accounted for about 60% of all opened emails, and this percentage is increasing year by year. With the rise of mobile commerce, customers are becoming less reluctant to view and purchase products on their smartphones, and the trend toward responsive design on websites is pervading the email domain.
As a result, most email marketing platforms now support the adoption of responsive design. You can easily compose emails that support responsive design by selecting templates and selecting mobile optimization options.
Effective Use Of CTA (Call to Action)
CTA refers to the next steps you want the subscribers who read your email to take, and the means (usually links and buttons). The purpose of the CTA is to "call to action", which means your email goal. Here are some tips to improve your CTA to guide subscribers in your email to specific actions (such as buying a particular product or reviewing a purchased product).
Focus On One CTA
Placing multiple CTAs in a single email can confuse readers. To improve the final result, limit the number of CTAs presented in one email to one.
Show Urgency
As with all things, it is important for customers to feel urgent in order to act. Specifically, use phrases such as "Limited time offer" for sale, "Limited stock" for products, "Buy now" and "Start today" to encourage subscribers to take action.
Use Prominent Button Images
The CTA should stand out among other email copies. Keep track of your CTA by using button images instead of text links and bright, contrasting colours. Also, install the button in a place with a lot of margins, and if possible, avoid installing it at the bottom of the email.
Email Performance Measurement
Measuring effectiveness after email delivery is the only and most important best practice to improve your email marketing. Email performance can be easily measured these days, so let's set an appropriate index and monitor it.
The following four are often cited as typical indicators that should be grasped in email marketing.
Open rate: Percentage of subscribers who opened the email
Bounce rate :
Percentage of emails not in your inbox (occurs when technical errors, spam filters, or subscriber emails are invalid)
Clickthrough rate: Percentage of subscribers who clicked the link in the body of the email
Opt-out rate: Percentage of subscribers who have withdrawn from the email list
Your own indicators are of utmost importance in measuring effectiveness but consider benchmarking your performance with other e-commerce companies. Having an objective evaluation standard will surely help you to set goals for growing your business.
Optimize Your Marketing Email
You may already be sending various marketing emails with your own goals and means. However, the tips and best practices listed in this article are almost universal and applicable to all types of email, so take this opportunity to re-examine your email marketing. By reviewing the subject and content to improve delivery efficiency, your email will lead to more sales.
If you want to leverage email to drive your business, Shopify Email is the perfect marketing app for creating email lists and managing campaigns.
With Shopify Email, you can send branded emails to your subscribers with just a few clicks from the Shopify admin screen. Various templates are prepared in this app, and you can pull out logos, product images, descriptions, etc. from your shop. You can also customize the text and buttons in minutes, so take advantage of it.
Also Read : WhatsApp Will Allow You To Transfer Chats Between iOS And Android