How To Find Manufacturers And Suppliers That Realize Product Ideas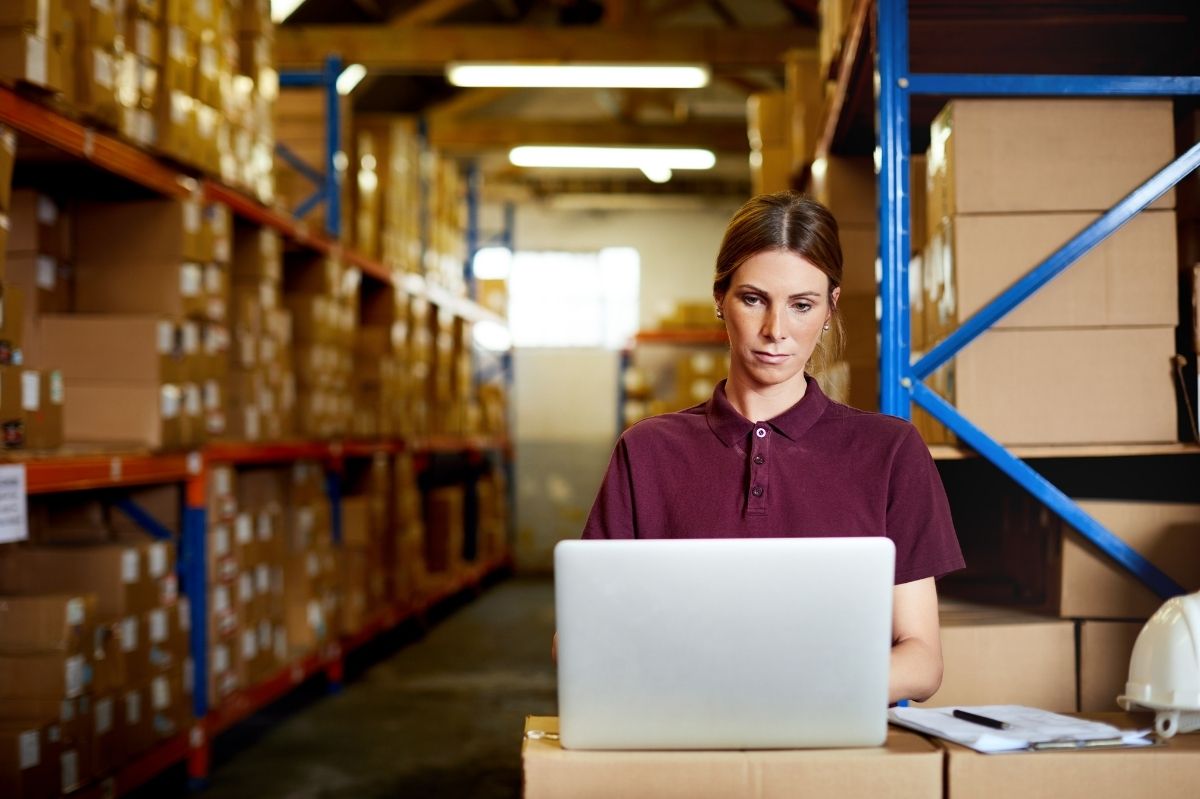 If you're thinking of starting your own business, you've probably already brainstormed your ideas on how to monetize the products that are in high demand in the market.
But many entrepreneurs have a headache when it comes to actually procure goods. Whether you make something yourself or buy it wholesale, finding a good product is not easy.
In this article, we'll take a basic look at how to find a supplier that you can use to get your business started. Find out how to find it and how to approach your suppliers and ask what to ask when developing your online shop product.
What Is a Manufacturer?
A manufacturer is a company that produces finished products using raw materials. They sell their products to consumers, wholesalers, distributors, retailers, and even other manufacturers who create more complex products.
Manufacturers usually handle one type of product. For example, you trade with a glassmaker for glass bottles and jars. And you could trade with another vendor for the box, and another manufacturer for plastics and natural materials.
Retailers usually trade with multiple manufacturers at the same time to create store inventory.
Is The Manufacturer Different From The Supplier?
Supplier and manufacturer are almost synonymous. For the purposes of this article, the term supplier here refers to people who have the capacity to supply goods and inventories. It includes manufacturers, wholesalers, and distributors.
You can find a lot of useful resources by searching on Google. However, there are some things you need to know and decide on before you start.
First, you should clarify what type of supplier you are looking for. This is also useful when choosing terms to use for your search. To get started, read the article about the business model of your online shop. There are several supplier options, but the most common ones are:
A manufacturer that can produce your own product ideas
Supplier (which may be a manufacturer at the same time), wholesaler, the distributor who purchases existing brands and products
Drop shipper that supplies existing brands and products and processes orders
Differences Between Domestic And Overseas Suppliers
If you are planning to manufacture or wholesale, you need to decide whether to look for a supplier domestically or internationally. Overseas refers to all locations outside the country.
Domestic and overseas, along with 2 to secure one of the manufacturers is recommended. The local manufacturer will be the backup. If your overseas purchases are delayed or inaccurate, you can rely on your local supplier. It's often expensive, but securing products and making customers happy is a better choice than waiting for arrivals from abroad.
Procurement from overseas tends to be cheaper. Especially in Asian countries, for example, China, India, Taiwan, etc. are cheaper due to low labor costs. But besides the upfront and unit costs, there are more things to consider.
Let's consider the advantages and disadvantages of domestic and overseas companies.
Domestic Procurement
Merit
High manufacturing quality and labor standards
Smooth communication with no language barriers
Domestic marketing appeal
Easy verification by reputable manufacturers
Fast delivery time
Intellectual property protection
Better payment security and reimbursement claims
Demerit
High manufacturing cost
A narrow range of product choices
Overseas Procurement
Merit
Cheap labor costs
Wide range of product choices
Ease of supplier management with one-stop service like Alibaba
Demerit
Poor quality from the customer's point of view
(Generally) low manufacturing and labor standards
Weak protection of intellectual property
Difficulty managing due to language, communication, and time zone barriers
Difficult or expensive to verify manufacturing level or visit site
Delivery takes time
Cultural differences in business habits
Goods import and customs procedures
Payment security and sweetness of reimbursement claims
If you are partnering with an overseas manufacturer or supplier, we recommend hiring a manufacturing manager. The contractor resides near the manufacturer and negotiates, orders, and manages partners. It also stands between your company and the shipping company. Think of them as hubs in overseas supply chains.
If something goes wrong, this manager will negotiate directly with the manufacturer to resolve it. Managers can speak the local language, which facilitates communication and manufacturing processes.
Also Read : Twitter Cancels Office Reopening Plan, Violent Alert Of Delta Stock
How To Manufacture a Product
Finding the right manufacturer for your product is not easy, but it is essential to making your product a reality. Follow these 6 steps to find the right manufacturer and supplier for your business.
research
Inquiries and information gathering
Explain the design
Order a sample
negotiation
order
Research
The best manufacturer for your product is essential to your success. Manufacturers support the cost, quality, packaging, and delivery of goods. Here's how to find the perfect match.
Alibaba
Alibaba connects you with Chinese manufacturers. It's a common marketplace for finding existing products, but you can also find manufacturers to create custom products. You can simply search for the product you are looking for and browse a wide variety of suppliers and manufacturers.
It's easy to buy safely on Alibaba. You can scrutinize the manufacturer before you get the best product at the right price. When looking for a manufacturer on Alibaba, make sure your vendor has the following certifications:
Gold Supplier: This means paying for Alibaba membership.
Certified: A third party or Alibaba is inspecting the local factory.
Transaction Guarantee: A free service that protects your order from payment to delivery.
You can also filter and search. You can sort by certification standard ( such as SA8000 for working environment evaluation ) to find a vendor that matches your business value.
Alibaba is another that should be taken into account in the 1 There is one. Make sure the other party is not a trading company. Trading companies are intermediaries, so you cannot produce your products.
Directory
Another use of the manufacturer to research 1 single location, is a free online directory. These directories contain profiles of hundreds and thousands of manufacturers. Below is a list of the most popular ones.
ThomasNet
Maker's Row
MFG
Kompass
National Association of Manufacturers member list
Oberlo
AliExpress
Indiamart
Source
Google
We're used to searching Google effortlessly to get what we're looking for from the first few results. However, many suppliers are not keeping up with changes in the Internet and Google's algorithms. Their websites are often old, poorly informed, and not optimized for search engines.
So, do not Google to find the supplier? Perhaps the first time, Google's search results 2 will want to look for the subsequent pages. Besides, you should try various search words. For example, "wholesale," "wholesale company," "distributor," etc. are used interchangeably, so you need to search for all.
Google search shortcuts (English) Once you get used to them, will help to improve the search results.
Introduction
The best candidates may also come from referrals. You should not be afraid to use your network of professionals to connect with candidates you can recommend or those who know such companies. Find someone who is successful in the area you are looking for and see if they are willing to share your referrals.
Take advantage of these channels as social networks have made it easier to disseminate information. Join the e-commerce business owners' Facebook group and online community to see if anyone has a good reputation.
When you start looking for a supplier, ask them that even if a company doesn't fit you, they can guide you in the right direction. Being in the industry means they know great business partners and may be able to introduce you to a better partner.
Also Read : 5 New Trends In The Evolving E-Commerce Industry
Inquiries and information gathering
If some manufacturers get stuck in the antenna, ask for a quote. For comparison, please quote from at least 3 companies.
The next biggest question is, "How much will it cost?" Before you rush to request a quote, it's a good idea to answer the following questions:
Can you handle custom orders?  Determine if a supplier or manufacturer can create the product you want. Do your opponents have the skills and resources?
What is the lead time?  How long does it take to produce and ship an item? You don't want to work with a manufacturer that takes three months to ship. When we run out of stock, we can't keep our customers waiting for months.
What is the shipping fee?  Shipping charges are a large part of business spending as a whole. Understand how the shipping costs of a vendor affect your bottom line.
What is the minimum order quantity?  It is safer not to ask this question first. It may look like a beginner and discourage manufacturers from partnering with you. However, you need to know the minimum number of items before you start producing a product. This is negotiable.
What is the cost per unit?  At the same time as negotiating the minimum number of orders, you can also negotiate the cost per unit. The larger the order, the cheaper the unit price.
Is it given exclusive rights?  If you have a related tool (eg you are buying a tool for product production), make sure you do not let a third party use it. You can also request regional, market, or overall exclusivity. 
Is the setup fee included?  The manufacturer may charge you to set up the equipment to produce your goods.
What is the defect policy?  Find out who will bear the cost of an inaccurate or defective item. Who will be responsible for shipping and customs duties?
Is it a sustainable or ethical trader?  Investigate the situation of the factory and confirm the impact on the environment and workers.
Negotiate Minimum Order Quantity
If you're new to finding a supplier, it's easy to know the minimum order quantity ( MOQ ). Depending on the product and vendor, it is not uncommon for manufacturers to request hundreds or thousands of purchases in their first order.
MOQ makes it difficult if your resources are limited or if you want to start small and do market testing before a large purchase. The good news is that MOQ is negotiable in most cases.
Before negotiating, understand why the supplier imposes a minimum quantity. Maybe it's because there's a lot of pre-work, or maybe it's because they like to deal with big buyers. By knowing the reason behind them, you can understand their position and offer the best alternatives.
Consult Payment terms
Most suppliers require advance payment for new transactions. It is important to know this point. Inventory is a major cost in the e-commerce business. You may also want to ask if there are payment terms for future orders.
Supplier is overwhelmed by "temporary" quote request emails from unreliable buyers. As a result, it is not uncommon for suppliers to not always respond to all requests. That there is no response from the supplier, the new e complaint often heard from commerce entrepreneurs 1 is one.
So what can we do to prevent it from being ignored? There are some things to avoid when contacting a supplier for the first time.
Send a long email: The first email you send to a vendor should be clear and concise. Don't overwrite your story or background. The first email should evaluate the likelihood of a high level of fit. Focus on what the supplier cares most about, such as details and what you want to procure.
Demand a lot: Requesting production is not always easy for a supplier. It's important to ask for prices for multiple quantities, but avoid requesting too many or too few quotes. Focus only on what is absolutely necessary to assess the fit between you and your supplier.
Too few requests: For quote requests that are well below the supplier's minimum order quantity, it is possible that there is no response. If you're not sure if your request is too small, consider making a simple phone call or just a one-question email to ask for the minimum number of orders first.
Good manufacturing suppliers are open to negotiating payment terms. We do not require 100% advance payment before delivery (be careful if there is such a case). You can come to terms with the other person. In advance to 50 percent, after the commodity receives 50% if it is requested that, both have a responsibility to the order, nor does it by a large risk to one side.
Communicate with manufacturers and suppliers
I think it's unlikely that you'll hire a manufacturing manager right after you start an online business. You will have to communicate with the supplier yourself. There are three main methods.
Find a company that is responsive and willing to work with you. If emails and samples are slow to respond right from the start, can you trust them in terms of business? It's impossible, isn't it?
Explain The Design
If you can talk to a candidate manufacturer, ask if you can embody your design. Some vendors use prototypes and 3D model product development processes, but they tend to be expensive quickly.
Instead, convey your ideas in the following ways:
sketch
Runbook
reference image
If they don't design, look for a freelancer like the one below who can create a design for you with Fiverr or Upwork.
Industrial designer
Product designer
CAD expert
Another option is to find a designer nearby. It is possible to create prototypes and custom types with them. It can be achieved at a more affordable price than going through the manufacturer.
Order a Sample
Before you place your final order, get a sample for pre-manufacturing testing. If the sample is appropriate, enter the date and signature. Save one or two points for yourself. These are called control samples and are used as evidence to maintain product quality and consistency.
Designing a product for your studio isn't just about coming up with ideas. Design and test your hardware. You'll be prototyping and testing different elements to make the accessories work together.
For example, suppose a manufacturer sends you an order. When you open the package, the color of the product is completely different. You will be chatting with your partner to correct your mistakes. If they have any doubts about your order, you can provide a control sample. This shows that the goods you receive are not in line with the pre-agreed content.
Negotiation
There may still be room to negotiate terms such as payment and minimum order quantity ( MOQ ) between the time the sample is obtained and the order is placed. When negotiating, think from the other party's point of view. It is not the purpose of exploiting manufacturing partners for the best price. It is necessary to cooperate in a way that both sides are profitable and happy. Otherwise, you will not be able to build a healthy and long-term relationship.
Order
Finally, complete the order. First, perform a quality check with 100% power. Make sure that all the items you receive meet your standards. When you're happy with the whole thing, send a purchase order to get the production process up and running!
Find a Supplier Partner
Finding a supplier and manufacturer is a unique process and a cost to start a business. Finding the right supplier is an important decision for your new business and it's not easy.
You may get stuck and frustrated. But most of the time, all you need to do to find the right partner for your new venture is a little more patience and effort.
Also Read : Email Marketing: The Secrets Of Emails Opened and Leading To Results