From Competition To Co-Creation. Creating An Inclusive Future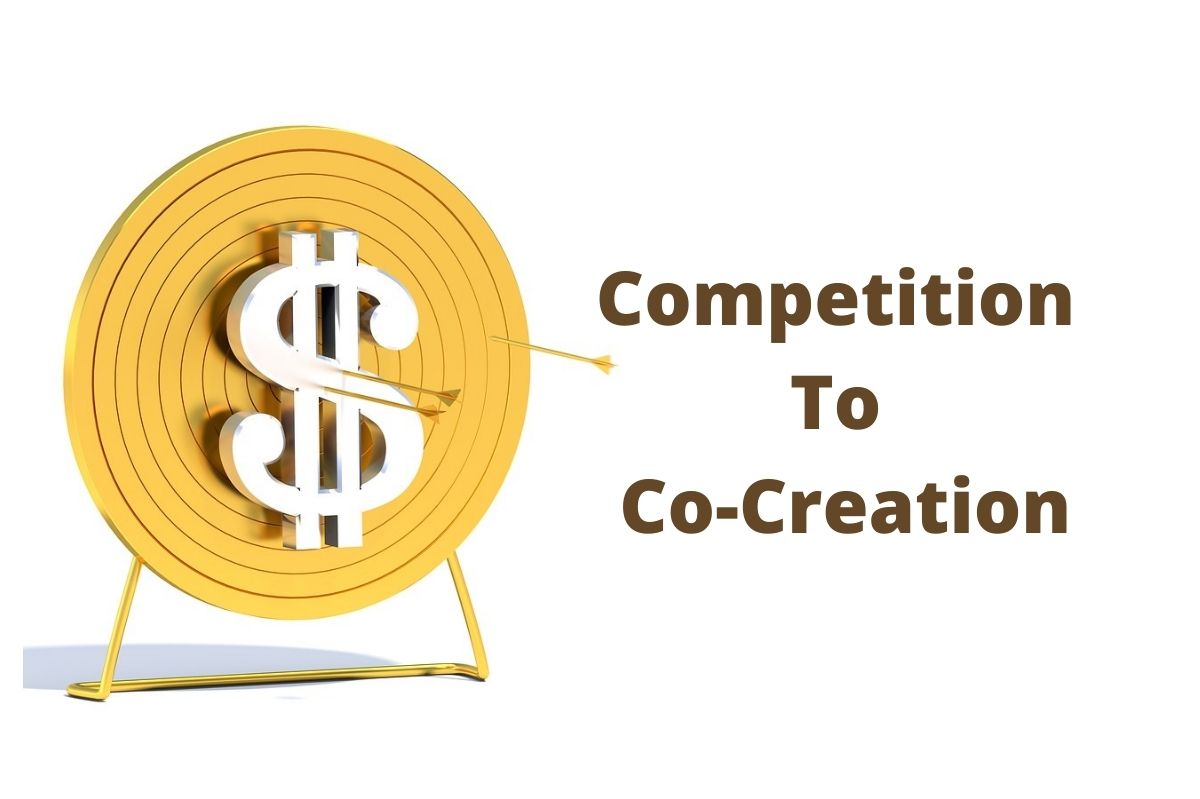 where everyone can demonstrate their individuality and talent
Kazuhiro Suzuki, Chairman and Representative Executive Officer, Cisco Systems Japan
More "connections" create more "opportunities".
Cisco's flag has a strong belief. The goal is "a diverse society where everyone has equal opportunities and everyone can fully demonstrate their individuality and talents." In order to realize such an ideal, we are working on various projects all over the world.
This time, we interviewed Kazuhiro Suzuki, Chairman and Representative Executive Officer of Cisco Japan.
Aiming For a Society Where Everyone Has Equal Opportunities Regardless Of The Environment
"Currently, many companies are actively working on DX (digital transformation) that transforms products, services, and business models, but there are still many cases where Cisco is still in the area of" partial optimization. " The advocated digitalization does not aim for partial optimization in fields such as business, education, and medical care, but changes the society itself by connecting all fields and areas. Only then can it be possible to build an inclusive society. I
asked Kazuhiro Suzuki, the representative executive officer and chairman of Cisco, who talks about the future image of the company. In other words, "What kind of society is an inclusive society?"
"Inclusive society is a society where no one is left behind and opportunities are given. For example, even children in depopulated areas are at the top of the world. Lectures can be taken online, or even elderly people living on remote islands without clinics can get doctor's diagnosis and advice on their tablets. In the past, they will have had the opportunity to be shut down due to the environment in which they live. Breakthroughs are possible because diversity and digging up lost opportunities are the source of innovation. "In
In fact, the company Cisco is doing business with respect for diverse races and diverse ways of thinking. It has expanded.
Japanese Digitization Where The New Corona Was a Major Turning Point
A truly inclusive society can be said to be a worldview that is possible only with Cisco, which provides products/services globally. The company is already working to build an inclusive future around the world, including Europe, America, Asia, South America, Africa, and Oceania.
"The growth of a country is indispensable for the realization of an inclusive society. However, since the issues differ depending on the country or region, we believe that solving them will be the engine for the realization of an inclusive society. Our approach is the Country Digitization Acceleration (CDA) promoted by our company. In partnership with governments, educational institutions, and companies in each country, we contribute to national growth strategies, accelerate digitization under the new normal, create new industries, and continue. We are promoting CDA in all fields, such as building an innovative ecosystem. "
So, how is digitization progressing in the world? For example, the Dutch port city of Rotterdam has been transformed into a smart port. At Rotterdam, which is known as one of the most densely populated ports in the world, in order to realize safe navigation and efficient operation of ships, various data such as weather, water level, wind, etc. are acquired by sensors and AI is used. It enables the best timing and route setting for ships to enter and leave.
In addition, in Germany, where the introduction of renewable energy is progressing, digitization is progressing in a form that corresponds to the situation of each country and region, such as the construction of a smart grid system.
On the other hand, what about Japan? It is hard to say that society is becoming more digital than in Europe and the United States. However, it was the spread of the new corona infection that changed that situation. Teleworking has become commonplace in businesses, educational institutions have been forced to create an environment where online lessons are possible, and hospitals have emerged as a need for online communication.
"There is no doubt that the New Normal has taken root due to the Corona disaster, and many people have strongly felt the need for digitalization in society. It is true that Japan is not as speedy as the West in the transition to digitalization. The reason is that it takes time to reach a consensus, which slows down the speed of change.
However, once consensus is reached, it has the ability to steadily move things forward. The same goes for the digitization of society. In addition, I felt the necessity inevitably due to the corona disaster, and I expect that the transition to digitalization will surely proceed from here. Of course, we will contribute to the digitization of Japan by the Japanese government. We are promoting projects in various fields in line with policy. "
Also Read : The Collection Of "Personal Data" In Connected Cars
CDA That Produces Results In Education, Medical Care, Sports, And Entertainment
Among the many fields, Cisco has achieved particularly significant results in "education," "medical care," and "sports entertainment." First of all, in education, in cooperation with local governments and educational institutions, we have established a Wi-Fi network to provide a system where classes can be taken anywhere. We are also developing the "Cisco Digital School Network" as our own initiative. It's a digital learning platform that allows students to participate in learning anytime, anywhere, from any device. By connecting schools in Japan and overseas, you can take joint classes, discuss and interact with students, and even schools in remote islands and depopulated areas can participate. It can be said that it is an inclusive approach in education.
The networking academy program provided by Cisco is utilized and collaborated by 161 schools in 180 countries around the world and in Japan.
The medical field is also rapidly digitizing due to the corona, but Cisco offers various solutions.
The first is to provide a solution that connects the inside and outside of the hospital using a web conferencing system. Even in situations where people cannot be contacted, online interviews and the distribution of tablets to patients who have been cut off from their families enable mental care by enabling them to talk online.
We are also developing a communication infrastructure within the hospital. For example, the nurse call on PHS has restrictions such as the number of connections to the base station and the screen display when receiving an incoming call, but the nurse call on iPhone by the cooperation solution of Cisco and Apple has the patient name and call type when receiving an incoming call. Specifications have been strengthened from the perspective of the field, such as display, interruption during a call, and incoming call selection function.
In addition, by building a database that can share electronic medical records, establishing a foundation for information sharing and transmission, such as developing an in-hospital infrastructure that allows medical records to be viewed from anywhere in the hospital, and expanding the range of communication, medical care will be provided. There is a sense of expectation that the site will change drastically.
It will also be possible to care for a single patient with multiple specialists and staff at remote locations.
"Sports Entertainment" delivers the Golden Grand Prix track and field and national high school rugby tournaments online. It connected the venue and fans in real-time.
"Sports and entertainment originally had to be a business without attracting people. However, new services have been created as well as online distribution. For example, one professional baseball team has a service that allows you to talk with players online. It has started. This service has also had the effect of shortening the distance between players and fans. I think it will be a service that will continue even if Corona converges. By digitizing in this way, now creates new value that has never existed. That is one of the achievements of digitization. "
Kazuhiro Suzuki talks about steadily pulling in the future he envisions
What Is Indispensable For An Inclusive Society Is The Idea Of ​​"Competition" To "Co-Creation"
Many projects are already underway at Cisco, but what phase will you go through to drive digitalization in the future?
"CDA in Japan aims to bridge the implementation from the demonstration. At the demonstration stage, we will prove the effect of digitization in about a year or two. And we would like to bring it to social implementation. "
It's what becomes more important than when there is, it's information sharing Suzuki said.
Taking mobility as an example, if you want to go from Tokyo to a small town in Hokkaido in the shortest time, you cannot find the optimal route unless you have information on each means of transportation such as airplanes, trains, and cars. Furthermore, the optimum route can be derived by connecting and analyzing all kinds of information such as traffic regulation, accident information, and traffic congestion information, past traffic congestion information, event information around the route, and weather information.
"Connect, collect data, analyze it, and make it more valuable information."
Digitization is a "great means" of realizing an inclusive society.
Of course, Cisco alone cannot build a digital infrastructure. Collaboration with communication infrastructure companies and system integrators is also indispensable.
"In order to deepen the digitalization of society, it is important to collaborate while opening up the information and knowledge that each other has across industries and companies. Without it, an inclusive world would be possible. I can't build it. What will be important in the future is the idea of ​​"competition" to "co-creation." By doing so, new values will be found, new markets will be created, and society will be stable. In that sense as well, I would like to break through existing barriers and barriers and aim for an inclusive world by co-creating with many companies and organizations. "
When an inclusive society is realized, everyone will have the opportunity to fully demonstrate their "individuality" and "talent", which will lead to the creation of a diverse society. Cisco will definitely continue to move toward such a society.
Also Read : The Ability Of The Investigation tool "Stingray" Secretly Used By The US police