Has Enterprise Blockchain Hit The "Bottom Of Disillusionment"?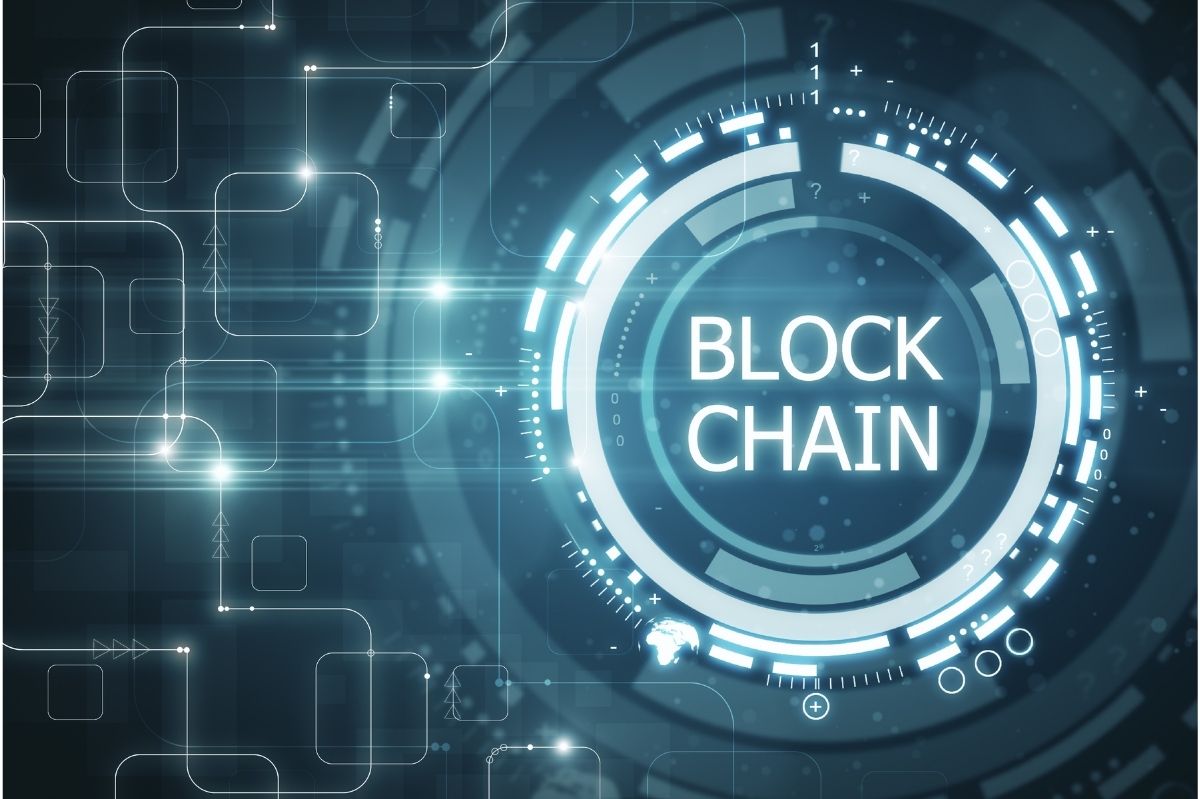 In this column, I would like to introduce the current status of "enterprise blockchains" (blockchains for enterprises) that have different coat colors even if they are the same blockchain.
According to the innovative technology Hype Cycle released by US research firm Gartner, blockchain is now at the bottom of the disillusionment valley, and 2021 is said to be the year when it finally begins to exit the disillusionment. What's happening in the enterprise blockchain scene, which was a darling of the media three or four years ago?
Here is a Forbes interview with Radica Jenner and Jordan Woods, who are known as enterprise blockchain experts in Silicon Valley.
At the end of 2019, they published a book called "Enterprise Blockchain Has Arrived: Real Deployments. Real Value." (Untranslated), in which the author is also a blockchain expert in the financial field. There is a history of having an interview article posted. A revised version incorporating the latest information will be published later this year.
Jordan Woods, Radica Jenner, and Writer Yoshikawa: Radica and Jordan, thank you for your cooperation in the interview today. I would like to talk about the current state of enterprise blockchain. Now, let me tell you what's happening in the enterprise blockchain industry right now. 
Jordan:
It has been introduced at various stages in a wide range of industries, but the top three industries that are particularly active are (1) financial services, (2) supply chain/logistics, and (3) healthcare. In terms of region, the introduction is most active in Asia, followed by Europe and North America. According to Gartner, the probability that blockchain PoC (proof of concept) and verification tests will reach the practical stage is 14% on a global average, but in Asia, it is in the 30% range, not just the amount. You can see that the quality is also high.
Radica: Blockchain technology is now a top-five priority for chief technology officers of many large companies. Large companies are devoting a lot of resources to investing in blockchain projects, and I think that companies will lead the development of blockchain in the future. What we predicted in a book published in 19 is just a reality.
Jordan: From a use case perspective, it can be broadly divided into two. One is a use case where blockchain makes existing processes more efficient and cost-effective. The other is tokenization (tokenization of physical or digital assets). Tokenization has the potential to create new revenue opportunities as well as efficiency.
Looking at the history of the evolution of blockchain technology, it can be divided into four generations. The first generation is Bitcoin, the second generation is a blockchain equipped with smart contract technology such as Ethereum, and the third generation is a licensed blockchain for companies, etc., which includes smart contracts and governance. Features such as models are also included, such as Hyperledger Fabric and R3 Corda.
And now, the 4th generation blockchain is just around the corner. This can be called a "hybrid blockchain", and while incorporating the advantages of non-permitted blockchains and permitted blockchains, the degree of dispersion can be freely designed for individual use cases. It is a flexible blockchain.
Radica: One of the themes of recent blockchain projects is "social good". It is a project that encourages ethical behavior and maximizes the interests of society as a whole. This is due to changes in consumer awareness such as "ethical consumption (consumption behavior that considers people, society, regions, and the environment)" and the trend of the times.
In the past, a small number of companies that survived the competition dominated the market, but blockchain "competes with each other, but sharing data together has a better impact on society as a whole." Is now possible.
This is because blockchain facilitates data sharing between organizations through "shared leisure (ledger)", which enables business in a new dimension based on more data. Up until now, the view of "own company vs. other companies" has been changed to "society as a whole", and I think that is being accelerated by blockchain.
Also Read : 5 New Trends In The Evolving E-Commerce Industry
Yoshikawa: In a sense, 2017-19 was a boom period for enterprise blockchains, and many major companies participated in the consortium and conducted blockchain demonstration tests. Among them, there are many projects that have stopped the verification test. This is often the case during the introduction of innovative technologies, but what do you think is the difference between successful and unsuccessful projects on the enterprise blockchain?
Jordan: I think there are multiple factors that make an enterprise blockchain consortium successful. First, there is a product-market fit between the target use case and the blockchain technology. In addition, the business model is well established and clearly defined what data the participating companies will share and what benefits they will benefit from. In addition, there is a governance model that allows participating companies to share a common purpose and maintain a strong motivation for participation.
Radica: On top of that, if regulations are a tailwind, your chances of success will increase dramatically. For example, in the United States, the enforcement of the Pharmaceutical Supply Chain Security Act requires pharmaceutical companies and vendors to track and retain detailed information about shippers and destinations by 2011, thereby requiring blockchain value in the pharmaceutical industry. Has attracted more attention.
The FDA (US Food and Drug Administration) has also conducted a demonstration test of a blockchain for drug logistics tracking involving pharmaceutical company Merck and retail giant Wal-Mart. In addition, the US Food Safety Enhancement Act, which came into effect in 2011, also proposes stricter supply chain traceability, so projects that utilize blockchain for food traceability are also becoming active. Many of the projects that survived have a strong element of "social good" as mentioned earlier.
Yoshikawa: What are the areas of interest in enterprise blockchain now?
Jordan: We are looking at various movements in the field of financial services. Basically, there is a move toward real-time blockchain payments in the remittance and trading fields. The spillover impact of payments being made instantly and reliably on the economy as a whole is immeasurable.
Regarding Central Bank Digital Currency (CBDC), it is said that 86% of the world's central banks are currently conducting verification tests for research and introduction, but in particular, CBDC includes the regulations of the country concerned. We are paying attention to the potential to realize "programmable finance".
The CBDC is also very important in terms of financial inclusion and is expected to bring in access to financial services for those who were previously left behind. In the future, I think that a new business model will be born by adopting the Defi (decentralized finance) concept to financial institutions.
Radica: I'm focusing on the field of healthcare. There are three elements required for blockchain in the healthcare field: identity, security, and privacy. Of these, identity is at the core, and if managed well on the blockchain, it will be possible to build "patient" -centric personalized healthcare services.
As an example of a company that is leading the way in this field, Anthem's efforts to introduce blockchain (a major US health insurance provider) can be helpful. Ansem has 40 million customers, but it uses blockchain to create a mechanism that allows customers to manage their identities, link their own health data to it, and share the data with specific medical institutions. It has been realized. It truly embodies patient-centered service.
Another provider of billing cycle solutions for healthcare institutions called Change Healthcare (Optum announced a $ 13 billion acquisition in January 2009) will use a blockchain-based system in 2019. We already process 50 million daily bills and $ 1 trillion annual bills. Blockchain is used for such a huge amount of processing.
It is certain that the introduction of enterprise blockchain will continue steadily in the future, but the blockchain that brings "social good" will change from "Me" to "We" in every aspect of society. I think it will greatly contribute to the paradigm shift.
Radica Jenner ◎ As a founding partner of StarChain Ventures in Silicon Valley, engaged in initiatives to solve various world problems utilizing cutting-edge technologies such as blockchain, AI, and IoT. He is also a managing partner of Double Nova Group, an advisory firm for cutting-edge technology. He has been a speaker at numerous conferences such as TEDx and has been selected as one of the most influential women in Silicon Valley. Jordan Woods ◎ Founding partner of StarChain Ventures in Silicon Valley and managing partner of Double Nova Group. He majored in astrophysics at the California Institute of Technology and is a pioneer in distributed technology and online globalization strategy. He is also active as an expert in enterprise blockchain. As a serial entrepreneur, he has raised a total of $ 48 million and has achieved three exits.
Also Read : Is AI The Solution To The Hiring Problem That Companies Have?