How To Build a Marketing Strategy?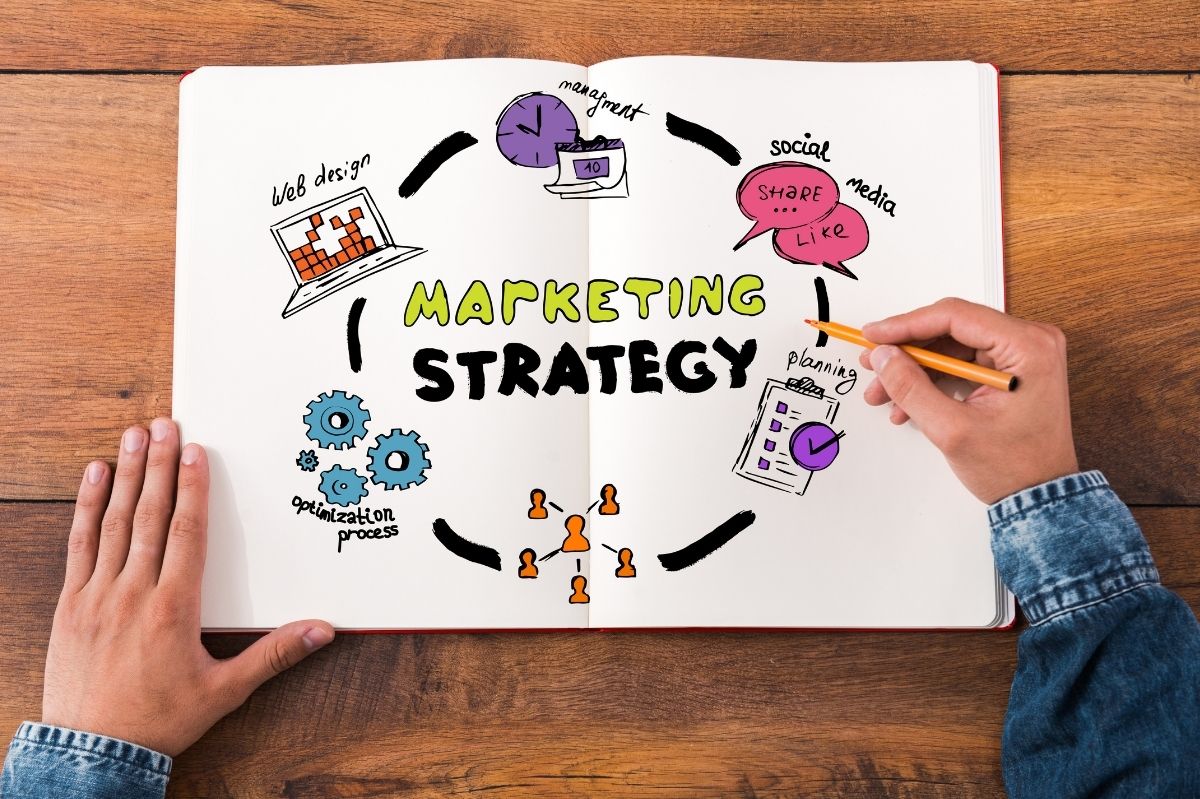 marketing strategy: Your main competition is driving down the price of your product – what strategy are you adopting? Do you lower your cost, do not react, or maybe start your promotion?
Welcome to the series of Marketing from A to Z entries I mentioned in the previous post. Today we are continuing our reflections and looking for an answer to the question posed at the beginning of the text. It can be given briefly: the solution should depend on the assumptions of the marketing strategy. So what is a marketing strategy?
Analysis – the basis of the strategy
For example: let's assume that you decide to start a clothing company. What are you doing first? You start with a market analysis. You look at what is selling, what is currently in demand, and the audience segments. Then you wonder who to address your offer to – a niche or a mass client?
Entering the segment of affluent customers allows you to set higher prices and margins; however, it requires more significant investments in marketing and image building at the start. And entering the mass client segment is based on high volume with lower prices and margins – it also requires other distribution and promotion channels.
The decision also depends on what resources you have at your disposal initially, what you see sales potential in a given segment, the entry barriers, and how intense the competition is.
Suppose you want to fight for the premium customer segment. The next step will be to know their needs and expectations, including the competition's offer.
Why should you analyze it? Therefore, to propose something new, different. Something that better meets customer expectations. Obvious? Why, then, are companies so rarely successful in distinguishing themselves? Certainly not because they are devoting enough time to this step.
Also Read : How To Temporarily Disable or Delete Facebook Account Forever
Marketing strategy: 4 steps to strategic recognition
And here we get to the point. The main task of the marketing strategy is to distinguish the product in a way that best suits the customer's needs and gives it an advantage over the competition.
As for the clothing example, we assume we are creating an offer for premium customers. We examined their needs and the decision-making process. Let's say that one of the most important needs is the uniqueness and uniqueness of projects. Ideally, their authors would be well-known designers. So you hire world-famous people who design an exceptional collection. You create a new brand of luxury clothing, distinguished by unique patterns, at an appropriately high price.
Let us stop at this point for a moment. We have just gone through a simplified scheme of building a marketing strategy. Do you remember step by step how we made it?
These are the questions that we answer when constructing a marketing strategy
Step 1 – where we operate: analyze the market and its segments.
Step 2 – who we sell to: the target segment and its needs.
Step 3 – Competition: Analyze how others respond to the target group's needs.
Step 4 – define what our offer is, what makes it different and how much we sell it for.
What are the benefits of a company with a marketing strategy?
First, a marketing strategy gives you clear information on positioning yourself in relation to your competitors. Thanks to it, you know which customer segment the offer is intended for; you know its needs and respond to them in a different (read: better) way.
Secondly, the marketing strategy provides consistent guidelines for all activities in the field of the so-called 4P, i.e., from shaping the product itself and its price to promotional and sales activities. Thanks to the marketing strategy, you always know what to say about the product, what arguments to use and which channels to choose for reaching customers.
Third, going back to the question posed at the very beginning, thanks to your strategy, you know how to react to new market and competition movements.
A good marketing strategy is an investment in the company's future.
Response strategies
Going back to the original problem: what to do when our competitors have drastically lowered the price?
A company positioning its brand as a premium should remember that a high price is one of the elements of this positioning. People buy luxury goods to emphasize their status and accept that they will be correspondingly expensive. Luxury brands should not cut prices directly not to depreciate the exceptional value they promise. Knowing all this, you should launch activities that lower the threshold of entry into the brand's world but do not depreciate its image – seasonal sales, discounts at the end of the collection, including creating an outlet – stationary or online.
Don't confuse the goal with the strategy.
When working on your marketing strategy, remember not to confuse the end with the means. A common mistake is to define strategies as business goals. Meanwhile, the strategy does not answer how much we will earn in the coming years but how we will achieve this goal. A good strategy shows how to achieve goals with optimal available resources. Companies that do not have a strategy choose a much longer, and consequently more costly, path to achieving their goals.
Therefore, a good marketing strategy is a company's investment in knowledge that allows you to focus on what is best for a given organization and thus reduce costs. So is it worth investing time and energy in it? Well, if higher profits and lower costs are essential to your business – get started today.
Also Read : How Can Brand Owners Unlock The Enthusiasm Of Post-90s/00 Audiences?