How To Create a Fan Page On Facebook?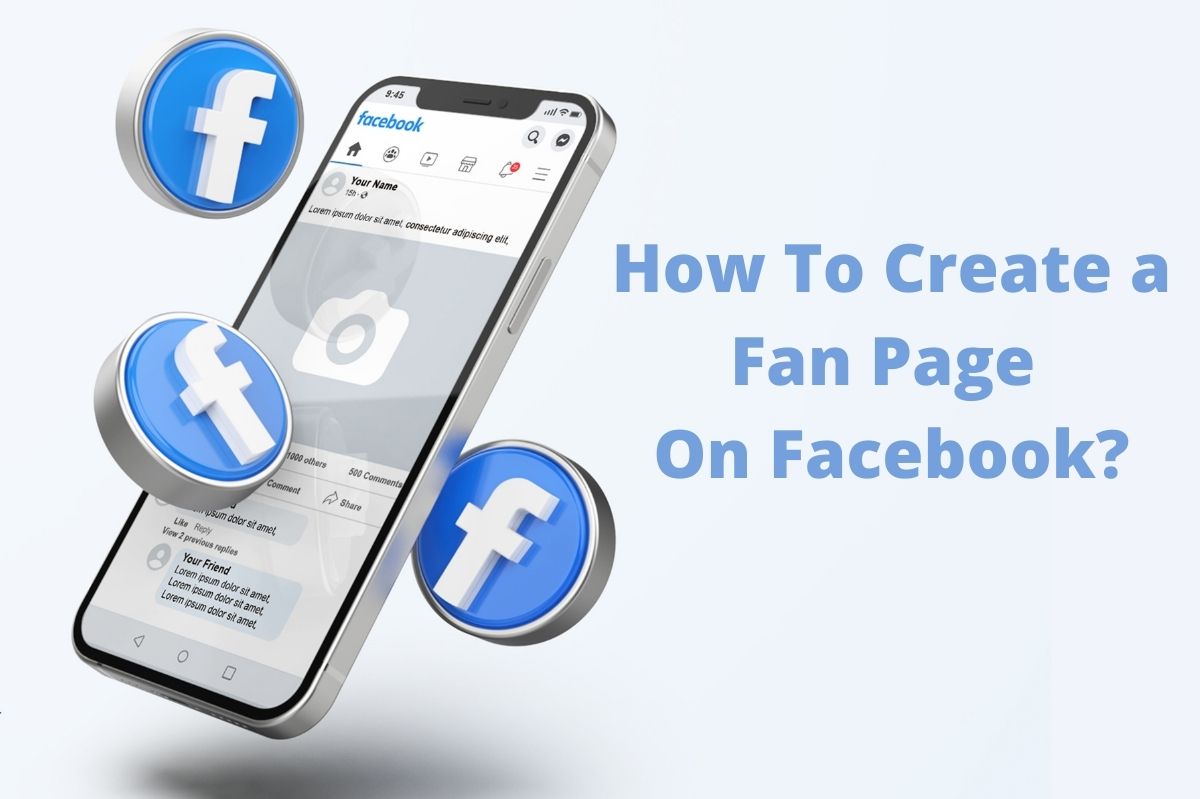 Fan Page On Facebook: If you are a brand owner, you certainly know that promotional activities and running a corporate account in the form of a private profile are prohibited by Facebook. Therefore, you need to set up a fan page on Facebook to promote your company effectively and legally.
Fanpage and private profile – differences
Private profile:
the ability to invite friends
publishing content for specific groups
the ability to hide the profile
Fanpage:
unusual post formats
paid advertising
profile statistics
target group research
Your own fan page on Facebook
First of all, the fan page on facebook is free. You can set up, configure and run it without paying any additional fees. However, if you want to advertise and promote your posts, you will need to attach your card.
There are a number of links on the login page to create a company profile. You can use one of them or start registering as a person and add "Official" Facebook will automatically take you to the professional page creation page.
Creating a fan page on Facebook
After moving to the official brand profile wizard, you will have to provide some basic information. There will also be many optional fields, more and more detailed with each step. You can skip them and complete them at any time. However, we recommend that you take the time to complete everything right at the beginning. If you provide all the information, Facebook will correctly classify your fan page on Facebook, and this will make the platform recommend it to all potentially interested users. The website without all information will not be promoted.
Which website category should I choose?
First of all, you need to know that the choice of the category actually affects several important elements, such as:
post types
available tabs
content layout
promotion
positioning
availability of CTA buttons (enabling telephone calls)
fundraising opportunity
The basic point – the name of the profile
Before you start your adventure with Fanpage, seriously consider the name. This is the only thing that is really problematic to change later.
Configuration of an existing fan page
The "Get Started" button will take you to a page full of tips, and you will be safely guided through the process of setting up a new fan page.
Step by step
The setup is quite simple, just follow the directions and complete your profile well. You will need graphics – don't skip this step! Check the dimensions and prepare for them.
You will have to fill in a few more windows on the final straight. Prepare a brief description of the activity in a professional manner in advance. The next things are
Company or brand data,
the username that will appear after the slash after "facebook.com" (it should be the same or consistent with the company name),
CTA button,
website address,
Contact details.
Thus you have gone through all the basics. You are visible, you can be contacted, and everything fans want to know about you is available.
However, Facebook has a range of possibilities and options. Over time, you may consider issues such as: setting up tabs, blocking profanity, adding services/products to your profile, etc.
Also Read : Dictionary Of Basic SEO Concepts. Definitions Worth Knowing