Hyper-convergence: Find Out What It Is And Revolutionise Your Infrastructure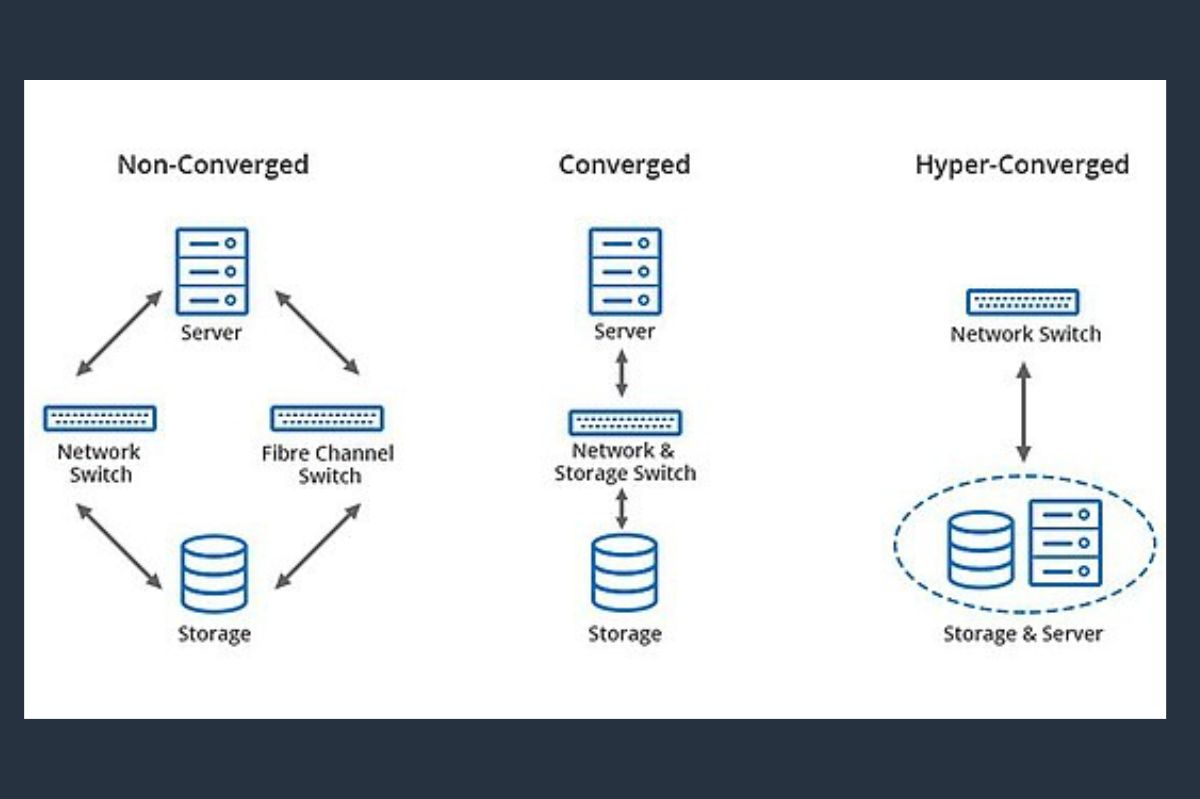 The latest market research shows companies increasingly choose hyper-converged infrastructures to reduce costs and optimise management. But what is hyper-convergence, and what advantages does it bring compared to legacy systems?
What is hyper-convergence:
Hyperconvergence refers to a type of IT infrastructure with a software-centric architecture, which perfectly integrates processing, storage, networking, and virtualization resources in a single appliance (even of very small dimensions). Unlike all other possible solutions, support in hyper-converged data centres is provided by a single vendor.
From convergence to hyper-convergence:
Hyperconvergence is the evolution of the converged infrastructure concept.
In the converged approach, a vendor provides a preconfigured package of hardware and software in a single chassis to minimize compatibility issues and maximize infrastructure management. If necessary, however, the technologies in a converged infrastructure can be separated and used independently. Hyperconverged infrastructure technologies, on the other hand, see a higher degree of integration to such an extent that it is impossible to divide them into separate components.
hardware
software
storage
networking
deduplicates
geographical replica
The very strong integration allows you to have all the components of a data center in a single, compact appliance, entirely managed by a single software and with the support provided by a single supplier.
The benefits of hyper-convergence:
A hyper-converged solution offers important benefits in a compact and cost-effective system that is easy to deploy, manage and support.
Quick implementation:
The hyper-converged architecture is preconfigured, pre-installed, and running in minutes. The IT environment can be implemented quickly without needing assistance from external systems integrators.
Linear scalability:
Hyperconverged systems handle volume growth, even unplanned, with ease. Add nodes to increase the power of the infrastructure: having additional computing and storage resources has never been easier.
Simple management:
More computational capabilities and more memory in less space. Management tools are common to all infrastructure components, eliminating the need for a team of virtualization, storage, server, and network specialists. In this way, the convergent system reduces costs, and thanks to its small footprint, it is easy to position and maintain.
Unique support:
A single vendor supports the entire system. In case of a need for support, the response will therefore be immediate and complete.
Also Read : Why Having a Disaster Recovery Plan Saves The Business