Microsoft Teams Voice: Features, Benefits, And Options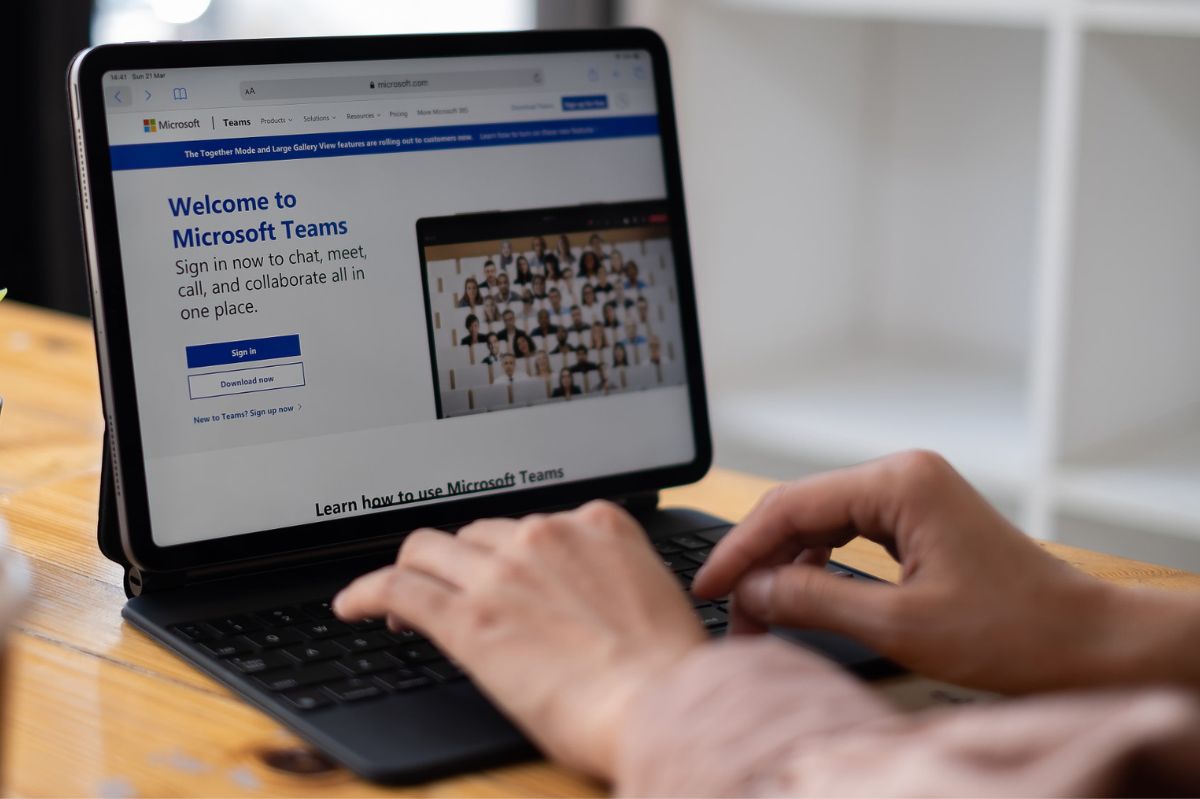 Microsoft Teams Voice: With its innumerable options, Microsoft Teams proves to be an essential tool for agile management of all the new ways of working that the health emergency has brought to light and which presumably will not disappear with the establishment of the "new normal." It can be a telephone switchboard and a collaboration, messaging, and meeting tool. Also, in the telephony field, Microsoft Teams confirms itself as a solution rich in continuously updated functions and offers advantages in terms of flexibility and scalability, which, combined with the standard ones of traditional telephony systems, promptly respond to the needs of companies.
The scalability of a continuously updated solution
Software for the management of all corporate communications (Unified Communication) is nothing new for Microsoft: in the past, software "ancestors" were released that performed this purpose, but their management was complex, and it was complex to be able to use them by fully absorbing them all the benefits. The telephone switchboard functionality was no exception within this ecosystem, which required an on-premise and articulated infrastructure.
Recently, the new "direct routing" feature was introduced with the Microsoft Teams Voice service, which allows telephony from the public telephone network to be quickly and easily integrated into the cloud service. In fact, it is no longer necessary to provide on-premise components, which, as we know, are expensive to implement, maintain and manage for companies approaching these systems. Now, through the mere presence of a single device certified by Microsoft called session border controllers (SBC), companies are able to interface with the public network and Microsoft 356, allowing incoming and outgoing calls from it.
Furthermore, a great novelty has arrived in Italy since October 2020: finally also, in our country, it is possible to purchase new telephone numbers in the cloud through Microsoft Subscriptions or even carry out the portability of existing numbers on Microsoft 365, thus purchasing a device SBC is no longer an essential requirement to manage voice on the Microsoft cloud collaboration platform.
With Microsoft Teams Voice, you can enable business collaboration scenarios with the most varied and complex telephone services, enriched by constantly evolving and updating features. In a basic use scenario, the adoption of Teams with the Enterprise Voice functionality moves the telephone management of the office to the Microsoft cloud, thus becoming able to make and receive calls to the public network. In some more complex use cases, it is possible to connect multiple branches all over the world, reduce long-distance costs and maintain independent lines to guarantee efficiency and safety.  
Microsoft Teams Voice features and options
Speed ​​dialing, contact search, call history, and an answering machine that records and also sends the message via email with audio and transcription: these features are obvious for a telephone service such as Teams, designed to optimize the telephone activities and interactions of its users.    
For example, with Microsoft Teams Voice, you can create answering groups and share incoming calls with colleagues who can then intervene in our place, or you can opt for delegation allowing another person to answer directly and even make calls with our number, as is convenient between manager and secretary. All this is done by setting different ringtones to recognize the type of incoming call, which could also be deriving from a queue, an "attendant," serial, or a "round robin" queue. What changes from time to time is the criterion with which one passes from one user to another within the queue; with "round robin," the calls are distributed by balancing them among the users, for example, but you can also decide to always direct them to the operator who has been inactive for the longest time, to distribute the workload in the switchboards better.
Rich in options is the configuration of the automatic responder that allows you to set directly from the Microsoft Teams Voice interface in a simple and agile way times, shifts, holidays, and holidays messages, and the inevitable music on hold. A highly requested function is that which associates a telephone number with the meeting rooms, thus making it possible for a colleague to join a meeting at any time by contacting him directly on his mobile phone immediately, without waiting or abrupt interruptions.
The advantages of a new paradigm for telephony in the company
One of the options offered by Microsoft Teams Voice that has the greatest impact on the flexibility of managing incoming calls and, therefore, priorities is "Busy on Busy." This feature is an example that well represents the extreme freedom that every Microsoft Teams Voice user can benefit from in day-to-day management.
Going beyond the advantages that emerge in everyday life and all those related to VOIP, what is perceived by adopting this telephone service is the profound change it brings with it in the way of communicating between colleagues and towards the outside world. In fact, with Microsoft Teams Voice you can say goodbye to the "desk handset" because the user has his company number at hand on every device equipped with a Teams client, PC, and smartphone, for example. This means that we are no longer looking for "interiors" but for people, wherever they are. It is therefore a tool that completely changes how telephony is used and manages incoming and outgoing calls. During a health emergency, it is proven that it can be an excellent ally in ensuring business continuity. 
Certified devices for a high-quality experience
Around the Microsoft Teams Voice offer, there is a whole series of devices that allow you to make the most of the experience, and it is essential to choose those offered by certified partners so that they can guarantee high performance and the maintenance of the quality of service you is chosen for speech.
Audiocodes, for example, provides various SBCs, Yealink offers complete and reliable devices for easily using Microsoft Teams Voice even in meeting rooms of all sizes, as well as an elegant and functional certified desk phone. Furthermore, in the ecosystem of certified devices, there are also Jabra headphones designed for professionals who must always be able to count on conversations without any disturbance or noise. For increasingly free use of Teams Voice even on the go, you can opt for Poly devices with which you can call, send messages, and schedule meetings or search the web, all through voice commands and your voice, or wearable devices such as RealWear goggles and work helmets, specially dedicated to expert technicians and engineers employed in fieldwork.
Also Read : Hyper-convergence: Find Out What It Is And Revolutionise Your Infrastructure