IT Automation, Why It Is Essential For SMEs, And How To Achieve It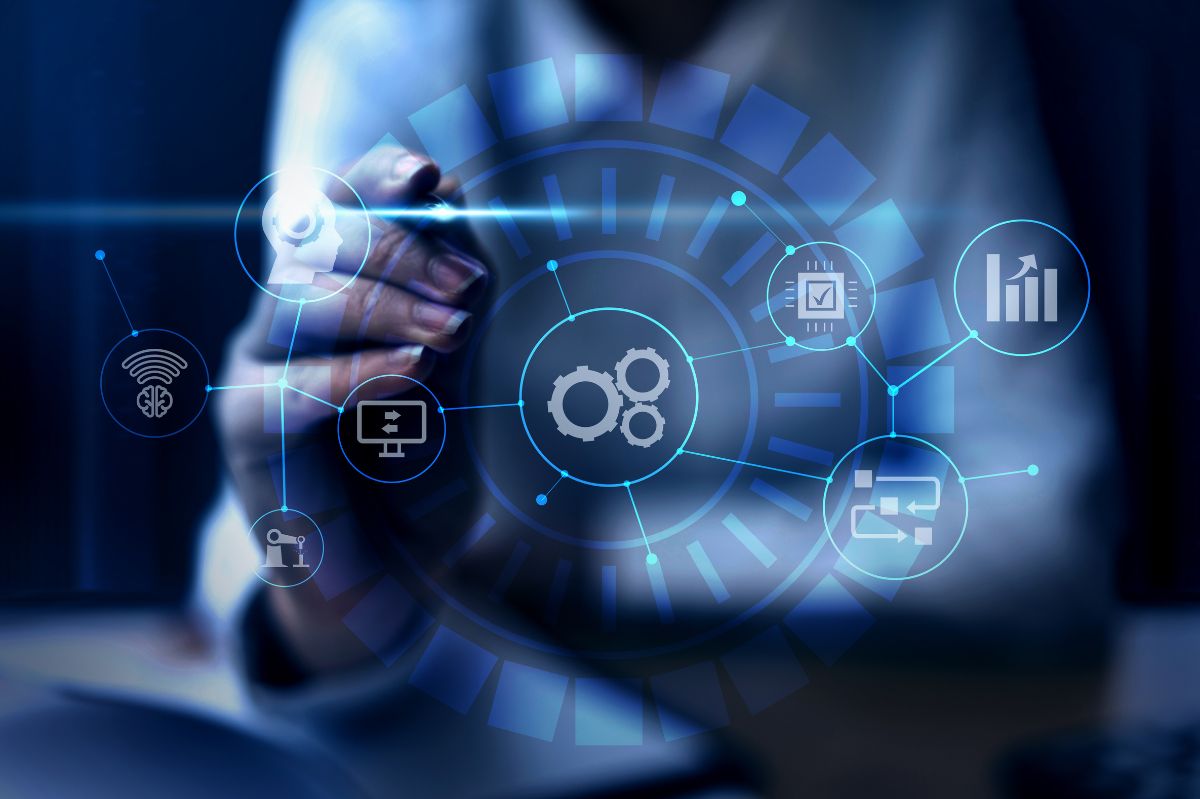 IT process automation (IT Automation) is the best way to improve quality, speed up times, and optimize resources. It is also a cornerstone of the MSP business model.
The topic of IT automation falls within the broader sphere of business process automation, the true workhorse of digital transformation.
Digital and process automation
When processing digitization, the goal is not to reduce errors or eliminate paperwork. Rather, reducing manual procedures, which are rampant in any company and represent one of the main cost items, is central.
Given that well-defined, structured, and rule-based procedures exist in any area and company function, i.e., based on clear rules, digitization leads to process automation, which is first directed towards repetitive and routine workflows, then – with the use of advanced technologies such as AI – even for more complex areas that require discretionary capacity.
All this applies to any company, regardless of its size: although the first to apply automation were the enterprises, some technological themes – such as Robotic Process Automation (RPA) – are now also widespread in the world of SMEs, which finds benefit above all in the context of administrative processes (invoicing, order management …), logistics and financial activities.
IT Automation in the Context of SMEs
IT Automation fits into this scenario and plays a central role in the perspective of business efficiency. Like any other division, IT must manage an infinite number of processes in the context of its operations, which are critical in many cases since the accessibility and performance of the systems depend on them. Or, in other words, the ability to carry on the business.
It is not surprising that even in this area, the initial interest mainly involved enterprises of the enterprise type: the complexity in monitoring operations of systems, networks, configurations, and data grows exponentially with the size of the infrastructure. Furthermore, many companies are distributed internationally or result from mergers between companies that manage their technological sector in a completely different way – in terms of processes and tools. In these cases, the main way to achieve efficiency is to map all processes in place, detect areas that can be automated, and integrate tools that allow you to do so.
The situation is different in the context of SMEs, but the need for IT automation is no less pressing. Think of the updates of all operating systems, patching of vulnerabilities, monitoring endpoints in the era of smart working, management of the service desk, or, more generally, monitoring of equipment, networks, and systems. The challenges of SMEs are mainly two:
The company does not always have adequate resources to manage all IT processes better;
When it has the resources and systems, the cost of operations may still need to be lowered.
What has just been described is one of the reasons for the success of Managed Service Providers such as N-Tech. By outsourcing the management of IT operations to an external partner, enterprises solve both problems: resource shortages and soaring costs. It is difficult to generalize, but usually – with the same quality of service – the cost of outsourcing is lower than internal management due to economies of scale.
The Role of Automation in MSP Services
So how does a player like N-Tech manage IT infrastructures and services, guaranteeing excellent service and optimizing costs? Skills, constant updating, simultaneous management of many customers, and, by no means a secondary factor, the pervasive use of IT automation.
Therefore, companies have two possibilities: they can use it themselves, provided they have adequate skills and systems, or they can delegate its adoption. The fact remains that IT automation is necessary to simultaneously achieve objectives of efficiency and effectiveness in the management of the corporate technological sector, an issue to which IT managers are compassionate.
IT Automation and security, an indissoluble combination
A strategic area of ​​IT is security. In the era of digital assets and continuous cyber attacks, adopting a security strategy is essential for any company, regardless of sector or size.
The challenge many businesses face is the fluid and ever-changing nature of the subject. Often, they need more resources to investigate new vulnerabilities continuously, monitor all systems one by one, perform instant patching, and continue exploring new ways of attack and defense. This is why they turn to external professionals who strongly focus on combining hyper-specialist skills and IT automation. MSPs' systems, from EDR (Endpoint Detection & Response) platforms to vulnerability management and SoC (Security Operations Center) services, continuously monitor the infrastructure through log and traffic analysis, automatically and proactively activating security policy in case of anomalies.
In fact, all modern systems automatically manage a large part of the activities and then consult – with specific alerting activities – the company's (or provider's) internal professionals in cases that escape the automation rules. Thus, the balance between cost and effectiveness is optimized.
IT Automation in the Service Desk
In any company, employees turn to IT for an infinite number of reasons, most of which are routine: inability to access accounts and new applications, insufficient permissions, problems with devices in use, operations blocked by security policies, etc. Balancing the quality of service offered to employees, the speed of response, and the costs of the activity is a priority for any organization.
Resorting to IT Automation in the context of the service desk is, therefore, a priority. Special modern platforms make it possible to adopt a self-help model that provides concrete answers in most cases and diverts the most complex and particular issues to the operators. In some cases, it is also possible to implement virtual assistants with natural language dialogue (NLP) capabilities to simplify the relationship.
As anticipated, this topic can be managed directly or through a service provider, who will use automation to ensure the best employee experience and meet SLAs.
Automation in the provisioning of new resources
In reality, IT must continually configure new appliances, provide access to systems, allow remote access to remote working employees, change privileges, and much more. These activities can be complex and time-consuming if not standardized or subjected to well-defined rules. If so, they become perfect candidates for IT automation, increasing efficiency and reducing costs. For example, all system provisioning, account provisioning, and device configuration for new hires can be automated and take no more than a few minutes.
Automation and business continuity
Another area in which IT automation helps create the right mix of efficiency and effectiveness is business continuity.
Think about backup. Most of the software allows you to automate the procedures, taking advantage of the moments of unloading (night, weekend) of the corporate infrastructure. In the event of unexpected problems, the system can be configured to alert appropriate personnel with notifications or emails.
The same activity can be managed by the MSP, which by providing the service to a multitude of customers could be equipped with a further level of automation: the verification of the regular execution of the activities on all customers and the simultaneous reporting of anomalies. This creates a virtuous circle: the customer can sleep peacefully, and the provider maximizes its efficiency, translating into the best quality/price ratio for its services. 
Also Read : The Real Impact Of Cloud Computing on IT And Business