SMEs And Cloud: This Is How Top Companies Improve Efficiency With Digital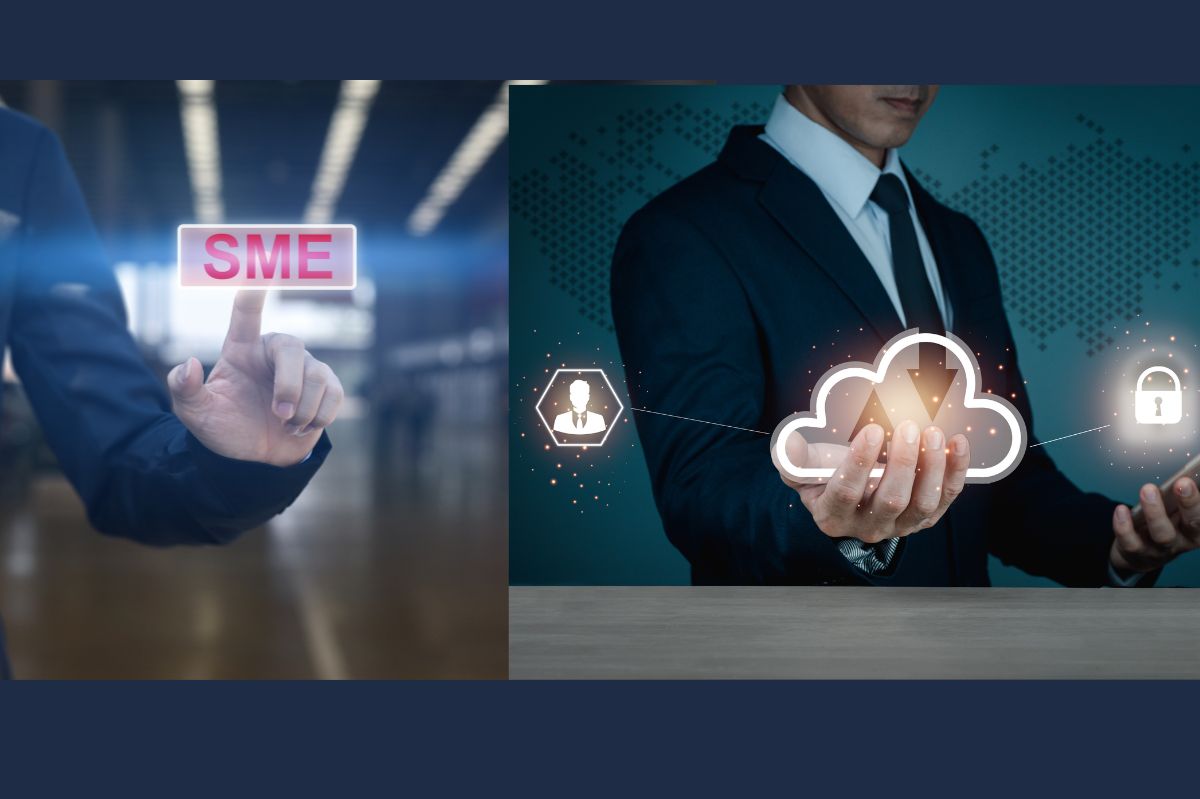 SMEs And Cloud, Small and medium-sized enterprises (SMEs) generate 40% of the Italian turnover. But to face the economic changes underway, they must overcome the still existing mistrust toward digital by migrating their technologies to the Cloud.
The one between Cloud and SMEs should be an indissoluble couple. This technology allows to overcome geographical boundaries, makes production more sustainable (from an economic and environmental point of view), and improves organizational processes.
But what doubts hold back companies in the "virtualization" of resources? And how have they been overtaken by the companies that have grown even in these difficult months for the economy?
SMEs and Cloud: smart innovation and growing companies
The theme was discussed during the Innovation Days organized by Sole 24 Ore and Confindustria, which on Thursday, 15 July, stopped off in Tuscany. Many are the excellence of innovation present at the event: Enel Energia, Banca Ifis, Banfi, Zucchetti Centro Sistemi, Lucart Group, Temera, CNR, Scuola Sant'Anna, GroupM, AKQA, Pakerson, Powersoft, Zerynth. 
The event wanted to talk about the new sustainable innovation processes put in place to seize development opportunities for the Tuscany region and the country. To do this, it has chosen to present concrete examples of companies that have been able to face a difficult economic context such as the current one, thanks to technology.
As Antonello D'Elia, Consulting Manager of GroupM's Business Intelligence & Insight unit, pointed out, the transition to digital for many SMEs does not require substantial investments. Rather, we need a change of mentality that favors the adoption of suitable technologies and the choice of external partners who support the transformation.
"The digital transition process – said D'Elia – requires a change of mentality both in the internal organization of companies and in their market positioning. You cannot change what you do without changing how you do it. Innovation is undoubtedly a complex process. But companies make little use of external partnerships with other companies or universities, which could instead represent a smart resource for digital innovation".
Examples of innovative use of digital were told by the companies present at the event.
The vineyard of the future: how the kings of wine improve efficiency
One of the most important Italian wineries, Banfi, talked about how it created geo-referenced systems for mapping crops.
These interactive maps allow you to save water resources by diverting them to the plants that need it most. A way to reconcile environmental protection, economic sustainability, and productivity improvement.
"I can see these and much other information live on my mobile phone – said Enrico Viglierco, President and General Manager of Banfi – digital makes it possible to make traditional working methods much more efficient. Our tractors no longer look like the ones our grandparents used. They are now hyper-connected and provide real-time data that is leveraged to optimize work. We can only improve what is measured, and digitally certainly helps us to do so".
Made in Italy and technology: when luxury and digital go hand in hand
This relationship between tradition and innovation, a human and technological element, is a peculiar characteristic of Made in Italy.
An example comes from Temora, a company that creates IoT tracking systems for the fashion industry. "New technologies help to combine craftsmanship and sustainability – explains Temora CEO Arcangelo D'Onofrio – whoever buys a luxury item wants to be sure about the origin of the materials and respect for the environment. The most advanced consumers are willing to pay 20/25% more to know that the item purchased respects the environment. Our systems can give voice to clothing by providing all the required information. We can also trace the head of cattle that produced the wool used. Thanks to technology, companies can protect their products and create value: in this way, we can be competitive".
Digital has allowed audio technology companies such as Powersoft to develop products that Disney also uses for its parks and in Las Vegas.
"Our amplifiers – explains Powersoft CEO Luca Lastrucci  – have become IoT products that connect in the Cloud with our offices. The intelligence of the product and it's being always connected allow us to make a difference compared to competitors. In this way, we can control its operation by applying predictive maintenance and facilitating the use of audio streaming services. We have also developed multimedia systems that enrich video and audio with tactile experiences in our research centers. These products are highly appreciated in theme parks and the entertainment industry".
SMEs and Cloud: this is how digital supports the recovery
All these innovations are based on professional connectivity and cloud computing services. And very shortly, they may be more accessible thanks to 5G and augmented reality.
As Nicola Di Giusto di pointed out, the ease of use of the services and the possibility of collaborating with technological partners can help entrepreneurs who lead SMEs overcome resistance in the face of digital.
Many Italian entrepreneurs fear difficulties and high costs in transitioning from on-premise systems (servers, switchboards, software) to those in the Cloud. 62 % of SMEs still believe that there are barriers to digitization. But global data speaks of an irreversible universal trend toward resource virtualization.
How to overcome this impasse?
In this context, telecommunications and the help of competent external partners play a leading role.
"Connectivity – explains Di Giusto – serves precisely to support the innovations described by the many companies present here today. You need network services with guaranteed quality and low latency times to show your products online or manage apps to monitor and optimize production. These elements will become even more important with 5G, robotics, and augmented reality: the future goes in this direction".
The factory of the future? It no longer has walls.
Virtual switchboards and mobile work services have also made it possible to deal with the unforeseen changes in the last two years. An example is a possibility of using the fixed number of the office also on the mobile phone, wherever you are.
The Cloud and virtual switchboards have demolished the "walls" of the company offices – explains Di Giusto – allowing companies to work in a dislocated manner and to maintain contacts with customers, sales force, and suppliers. Even an employee's home can become a company headquarters with intelligent working. For this, we need flexible and reliable TLC services and security systems to protect data and information".
Technological partners and valuable services: digital made to measure for SMEs
Alongside technological innovation, the human factor and skills always count. "Often – adds Di Giusto – SMEs cannot afford large IT departments and cannot keep up with internal staff's technological evolutions. Big players are too distant from the companies that use their services. Turning to suppliers who work as partners, assist and support the adoption of new technologies allows you to reduce costs and take advantage of all digital opportunities".
Di Giusto also cited the case of a customer who received great benefits from the adoption of digital, the CNA of Emilia-Romagna.
"An example of the virtuous use of digitization – says the manager – even before the pandemic, they had decided to move all their infrastructure to our Data Center to create a private cloud for over 240 locations. When the emergency came, they could use video conferencing and move their office landlines to their cell phones in a short time. Thus they were able to support thousands of associates. Investing in digital makes work more sustainable and agile, with benefits for everyone".
Digitization is driving the recovery and is an opportunity not to be missed for Italian SMEs. In this context,  technological investments can generate competitive advantages without impacting the company budget.
Also Read : Avoid Network Failures With Predictive Maintenance.