5G Changes And Unchanged Technology Is Innovating, Ecology Is Inheriting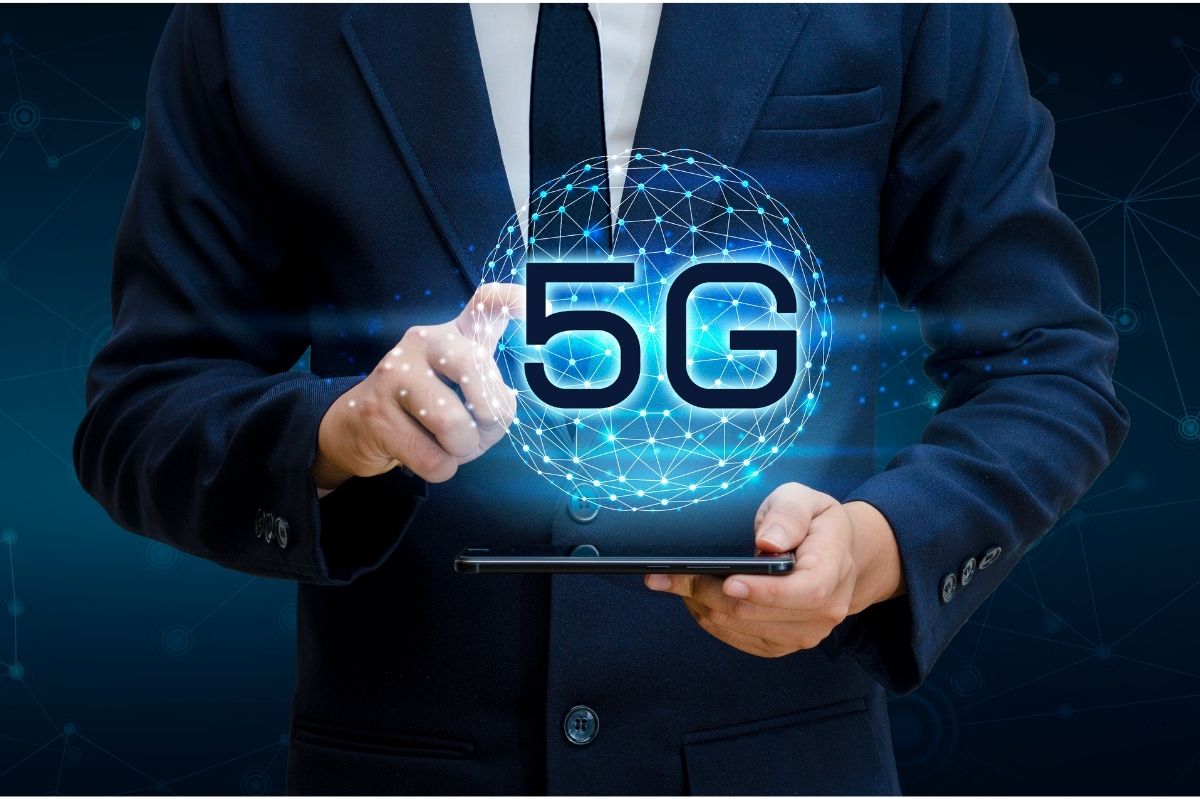 The story of "technological change" and "ecological inheritance" is happening every day, and it is also happening in the 5G era.
The development of new things has never been achieved overnight, not to mention the development of technology.
In the long history of history, whether it is printing, steam engines, electricity, or computers, and the Internet, the rapid spread of these innovative general-purpose technologies has recorded every minute and every second of social and economic changes. This is a process.
Taking mobile communication technology as an example, every G generation transition from 2G to 3G/4G means a refresh of an era. In the late 1990s, 2G brought the first mobile phone, and the communication between people was no longer just "slow before." In 2000, 3G brought GPS, streaming music services, and social media, and people have rich entertainment methods. , life has become even more enriched; in 2010, 4G derived from the mobile Internet, how does this network, it gave to all aspects of people's lives rustled up; and 5G like a key, some say "5G is about to open An era of the Internet of Everything," and some say that "5G will penetrate thousands of vertical industries." This is another process.
The reason why technological change is not an overnight effort is that the technology from patents, standards, to terminals, and application scenarios are the results of the cooperation of the upstream and downstream industrial chains-although the technology has been changing, But the belief that technology always requires "ecological cooperation" has never changed and has been passed on. Take the 4G in front of us as an example. In the 4G era, we see live broadcasts (Huya, Douyu, etc.) and short videos (Tik Tok, Kuaishou, Miaopai, etc.) have no difference, and the information flow (today's headlines, Weibo, etc.) In addition to hot topics, mobile games (Tencent, NetEase) are in full swing, in fact, everything is due to the popularity of smartphones.
Ecological chains are intertwined. The popularization of mobile phones is not just about mobile phone manufacturers' "one person fighting". A small mobile phone actually has a lot of ways, from every part of the camera, screen, and chip, to every complicated assembly process. In each iteration, large and small suppliers are written behind them. After years of technology precipitation, these companies exist and are unique in various subdivisions.
In this way, the story of "technological change" and "ecological inheritance" is happening every day, and it is also happening in the 5G era.
Also Read : WhatsApp Will Allow You To Transfer Chats Between iOS And Android
5G Technology: Scene Innovation, Diverse Consumers, The Transformation Of The Retail Industry
Technology is developing in change and inheritance, and thousands of industries are also going through this process. The same story also happened in the retail industry, which concerns hundreds of millions of consumers.
I don't know when people's shopping habits have become diverse. In the supermarket, some people use the small program to scan the code to buy things, and the purchase is completed immediately, and there is no longer a long queue; urban youths are beginning to chase imported ingredients, and they can use imported fresh food to treat themselves on weekends. They also play "Boston Lobster Catch ". Crane machine"; the houseboy and housegirl are tired of eating takeaways, pick up their mobile phones to place an order, and soon receive fresh ingredients from the community's fresh food e-commerce, which not only improves the level of catering but also shows off their cooking skills in the circle of friends. It is the empowerment of technological change to the industry. Today, the connotation of the retail industry is no longer a simple business relationship, but the insight and satisfaction of consumer needs.
Industry experts have also come to this conclusion. Recently, at the 2019 Tianyi Smart Ecological Expo, Qualcomm's Global Product Marketing Vice President Sun Gang introduced the digital transformation of the retail industry as follows: "We see that with the integration of emerging technologies, hardware and model innovations At the 5G node, the traditional retail industry is also facing unprecedented changes. "
In fact, technology giants have already entered the retail industry one after another, and even branded "unmanned retail." At the end of 2016, Amazon first unmanned supermarket "Amazon Go" came out. Although it was tepid at the time, it still did not prevent many people from seeing the booming business opportunities, that is, the trend of intelligent automation in the retail industry. For a while, everyone entered the game. 
E-commerce companies include Alibaba's unmanned supermarket "Tao Coffee", Suning Tesco's unmanned convenience store "Suning Tesco Biu Store", JD's unmanned supermarket and unmanned convenience store, and traditional retail. Companies include Wahaha, Lawson, Good Neighbors, and emerging startups such as Bingo Box, Wheat, and Eat box.
In the new retail scene, the products of technological development are everywhere. First, "swipe the face and enter the store" to complete user facial feature recognition and identity verification through image recognition technology; then "trajectory analysis", through machine vision and sensor technology, combined with consumer behavior recognition to determine the consumer's settlement intention; Finally, "inductive payment", based on video surveillance and other technologies, users do not need to take out their wallets or mobile phones for settlement, and they can complete the payment after stepping out of the smart gate. In this way, consumers do not need to line up, buy and leave; and the efficiency of physical store merchants is doubled to the degree that the naked eye can see, and at the same time, they can provide consumers with a rich shopping experience, such as experiencing or trying products, feeling the environment or services, Participate in offline interaction, pick up, order or return, etc.
The terminal devices in these new retail scenes are like nerve endings, constantly collecting signals from the outside world, and then sending signals from the inside based on technical scenarios. However, the signals collected by any single nerve ending are ultimately limited, and they have to be interconnected. Intercommunication, summing all the signals together, can provide the basis for decision-making in the brain of the entire new retail scene.
It is not difficult to predict the future at every line store. It will become so small a similar neural network-type cluster of things, it will generate a lot of data uploaded to the cloud, and provide support for intelligent analysis and decision-making stores.
In the new retail arena, smart interconnection technologies such as 5G and the Internet of Things have become the foundation of the industry. Meng Pu, chairman of Qualcomm China, introduced: "5G can support new services and business models, reshape the face of many industries, and lay a solid foundation for brand-new services and business models. "
5G ecology: Technical Relay, Faith Inheritance, Industry Win-Win
When 5G and the industry inevitably need to be in close contact, how will the 5G industry chain inherit the long-standing concept of cooperation and development in communication technology, and achieve a win-win situation in the technology + industry?
From a technical point of view, 5G provides a future-oriented innovative unified connection architecture with three major characteristics: ultra-large bandwidth, ultra-low latency, and massive Internet of Things. These characteristics determine that in the chaotic era of the Internet of Everything, 5G will be clear. Become a basic technology.
From an industry perspective, Sun Gang described the "industry influence of 5G " as follows: "As a connection architecture for everything, in addition to smartphones, 5G will empower a wider range of terminal types and bring a wider range of applications scenarios. " Sun I just listed some IoT application scenarios that 5G will enable, covering homes, industries, enterprises, and smart cities, including industrial automation and robotics, home and enterprise-level smart security, smart agriculture, and efficient use of energy and public resources. , Sustainable cities and infrastructure, digital logistics and retail, etc.
However, no matter whether it is 5G, AI, or edge computing, or the development of the Internet of Things, no one can dominate. No company can own data, technology, and handle all services on its own.
For example, current highly complex application scenarios, including new retail, require terminals to have advanced connectivity, computing capabilities, and system-level design capabilities. Only in terms of wireless connection, it is necessary to support carrier aggregation, massive MIMO, mobile millimeter-wave, and other 5G, radiofrequency and other core technology innovations.
As a member of the Tianyi Internet of Things Alliance, Qualcomm knows that in the era of the 5G Internet of Things, "everyone gathers firewood and the flames are high." Meng Pu said, "In the process of global 5G development and deployment, Qualcomm has always adhered to a horizontal business model. 
Terminal manufacturers, application developers, etc.". Sun Gang said, "Qualcomm, like other partners, is willing to use its own technology to promote the sustainable development of the entire industry."
As a chip solution integrator, Qualcomm's product line is rich and comprehensive, covering not only mobile SoCs that support multimedia, connectivity, and high security, but also application SoCs, LTE SoCs, connectivity SoCs, and Bluetooth SoCs. These products have different degrees of computing power, connectivity, and hardware-based security performance, which can meet the needs of different terminals and different application scenarios. 
For example, in the new retail scenario, the Qualcomm Snapdragon platform can support POS machines and handheld terminals; the robot platform can support functions such as cleaning and stocking; the AR/VR platform can meet the needs of AR/VR equipment such as stocking and picking; in addition, Qualcomm It also supports enterprise access points, network surveillance cameras for security and customer analysis, interactive query terminals, large electronic signs, and small electronic shelf labels, etc.
At present, Qualcomm technology has also been widely adopted in the new retail ecosystem, as shown in the figure below. For example, in the field of advertising, Chuangtong Lianda has launched digital billboard solutions and elevator advertising projectors; in terms of mobile payment, Sunmi Technology, Landi, and Pax have launched a number of advanced mobile POS machines; in supermarkets In China, Super Hi has launched a smart shopping cart, and Dongji's handheld data terminal can be used in various application scenarios such as inventory management; in the field of mobile vending, Juang Technology has launched an orange juice vending machine, and Swissquote Technology has launched an unmanned convenience store; In addition, some companies have also created shared printers, shared lockers, shared power banks, and claw machines based on Qualcomm's solutions.
The power of technological ecology will never limit your imagination, and it will never standstill. In other words, for the promotion of communication technology to the industry, only imagination can limit industry innovation. But the foundation of everything lies in the cooperation of industrial ecology. 
As Meng Pu pointed out: "The development of 5G requires the integration of the power of the entire industry. " Sun Gang also believes: "For Qualcomm, we provide chip-level solutions. I also hope to work with industry partners to provide platform-level solutions." "Qualcomm not only hopes to provide hardware + software solutions with industry partners, but also hopes to work with partners including cloud service platforms, OEMs, and ODMs. Cooperate to establish a complete ecological chain. "
Also Read : What Is a Gmail Archive? Explains How To Use And Where To Store Emails