Robotics And Artificial Intelligence For Cultivation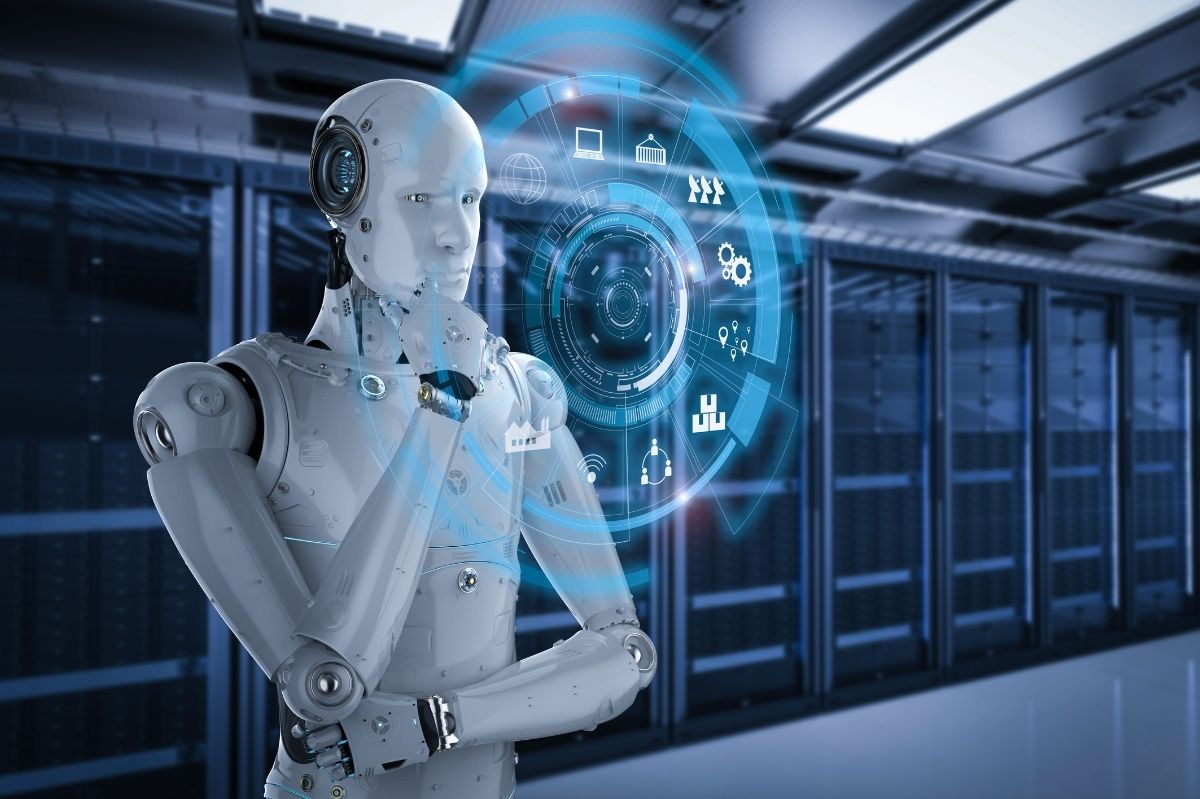 Robotics And Artificial Intelligence, Smarter machines are helping to cope with an aging workforce and a shortage of workers.
The issue of sustainability in agriculture is a human problem. However, robots can save humanity in this. Automation and artificial intelligence (AI) can mitigate the effects of an aging agricultural workforce and a dwindling supply of field workers looking for less strenuous work. Self-propelled agricultural machinery and autonomous drones can save farmers time to focus more on sustainable harvesting and profitability. Data mining and predictive analytics will become more common, allowing farmers to make better decisions, maximize resources and optimize yields.
Farms are beginning to be technologically advanced, better informed, and able to produce more with less. Robotics and machine learning help to introduce new, more sustainable farming methods that bring farming under the roof. Thus saving resources, minimizing the use of chemicals, and shortening delivery times. Thanks to a more sustainable and fresher offer from growers, greenhouses, and vertical farmers, the world's population should be able to eat better, cleaner, smarter, and at a more affordable price.
Precision sensors in agriculture
John Deere is a global manufacturer of machinery for the agricultural, construction, and forestry industries with annual sales of $ 37.4 billion. The Moline-based company provides innovative products and services to support land-based entrepreneurs. The Deere S700 Series Combine Harvesters of 2017 is the latest technology for smart grain harvesting.
The S Series was unveiled at the Consumer Electronics Show in January 2020. This gigantic multi-ton harvester has integrated robotics and artificial intelligence. Deere has been using automatic steering since 2003. Since the introduction of AutoTrac, Deere has added mechanical sensors and optical sensors (cameras) to identify crop rows and ensure that sprayers and combines run between rows and do not damage the crop. Sensor automation is used to control the control, combining signals from the GPS receiver, mechanical, and optical sensors. Most of the company's large agricultural machines have a "self-driving ability" with an accuracy of less than 2.5 cm, which increases operating speed by up to 50%, Hergenreter said. Thanks to the artificial intelligence used by Deere,
"The machine processes one image every 50 milliseconds," Hergenreter said.
With intuitive touch screens, operators have a wealth of real-time data and a range of analytics tools at their fingertips, so they can monitor, edit and learn from their machines as they move across the growing area. Image courtesy of John Deere / RIA.
Harvest with autonomous robotics
Founded in 2018, Root AI uses traditional and proprietary robotic hardware combined with sophisticated software to expand industrial robots and add value. Agricultural robotics usually includes custom equipment focused on a specific task or a specific type of crop. Root uses a modular collaborative robot to work on the farm and adds artificial intelligence. Virgo, a robotic harvesting system, is a standard industrial robot on a mobile platform combined with computer vision for optical recognition, proprietary end-of-arm (EOAT) tools for gripping a variety of fresh crops, and integrated intelligence that allows the unit to perform agile crop operations.
Co-founder and CEO Josh Lessing said Root focuses on artificial intelligence technologies. Recent improvements to algorithms, especially computer vision software to locate objects in complex environments, combined with cloud communication and machine learning, allow robots to perform physical work in the real world. The Virgo system is being tested on picking ripe tomatoes in large US commercial greenhouses. Other special crops also require an incredible amount of skilled and agile work. Due to this variability, automation is relatively demanding.
"By focusing on one of the most unmet needs in the specialty crops sector, we have gained people's attention," Lessing said. A total of 30 to 40% of tomato income goes to labor costs. Harvesting is physically demanding and has a seasonal character. There is a growing problem in finding workers to meet this demand. 
Sophisticated computer vision scanning, artificial intelligence, and proprietary tools at the end of the arm allow the collaborative SCADA robot to harvest ripe fruit directly from the stem. Image courtesy of Root AI / RIA
Flexible hooks help with food delivery
Carl Vause, CEO of Soft Robotics in Bedford, lamented that labor shortages and inefficient processes lead to the loss of crops and other perishable foods delivered to the chains as soon as they do not reach the market in time. Soft Robotics hooks excel in high-variability applications such as e-commerce, store replenishment, consignment delivery, product sorting by size and shape, food assembly, and high-volume high-variability manufacturing, such as cosmetics and consumer goods. 
Robotics and artificial intelligence are ready to meet other needs as farms learn to operate as a "lean" plants – equipped with state-of-the-art technology, clean, and data-rich for a more sustainable future.
Also Read : Silicon Valley Culture Is Explained By Those Who Live There!