Silicon Valley Culture Is Explained By Those Who Live There!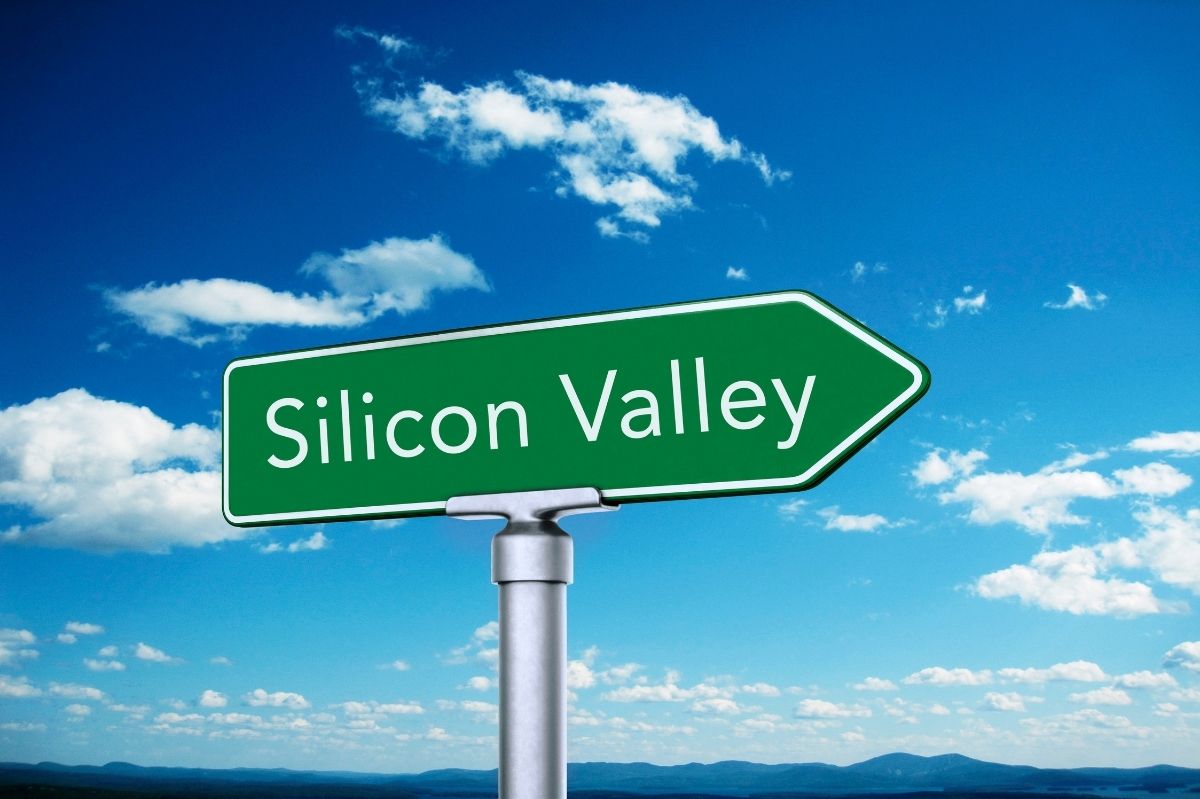 The history of Silicon Valley has many beginnings. One of them took place in 1957 when eight young scientists signed eight one-dollar bills to sign a contract: they would create new technologies according to their ideas and values, no matter what. One of them was Robert Noyce, founder of Intel, inventor of the microchip and a key figure in the Information Age.
The group had fallen out with their mentor, William Shockley. Inventor of the transistor, he had travelled the entire country looking for the most promising minds to develop new electronic technologies based on his revolutionary creation.
It was Shockley who chose the location. On the southern tip of San Francisco, the Santa Clara Valley was then famous for fruit trees and cheap rent for entrepreneurs, thanks in part to Stanford University, which owned a lot of lands and wanted to strengthen the local entrepreneurial ecosystem. 
Today, Silicon Valley – the name silicon comes from the chips found in everything from coffee makers to aeroplanes – is synonymous worldwide with innovation, autonomy, great risks and great rewards.
This is where the headquarters of the most innovative companies on the planet are located, such as Facebook, Apple, Google, Uber, Airbnb and Tesla, and where an entrepreneurial mindset came from that took over the world and enchanted even Barack Obama, who considered working as a venture investor. Capital, choosing and financing new startups after the presidency.
The environment is indeed conducive to those who dream big.
There are currently 194 "unicorns" in Silicon Valley, as startups valued at more than $1 billion are known, and the economy is very busy.
In 2016 alone, $9 billion was invested by venture capital funds, which chose startups with goals as diverse as a temporary photo and video platform (such as Snapchat) or genetic research to fight age (Calico, which emerged at Google and received literally $1 billion in investments from the company).
The work environment in Silicon Valley
Deborah Alves and Marco Pedroso, both members of the Líderes Estudar network, which brings together high-impact young people, currently work there and share a little of their daily lives and local culture.
Deborah has a degree in Mathematics and Computer Science from Harvard University and is now a software engineer at Quora, the social network for questions and answers organized and edited by users, many of whom are experts in the field. 
The company was her third stage, and she decided to come back for two reasons. The first was the people. "My co-workers are true friends and I know everyone at the company," she says. The second was structure: "Quora is small enough for every employee to have a massive impact."
Your routine varies a lot. In addition to the daily schedule – she takes care of iOS app development – ​​Deborah exchanges project ideas with everyone from designers to product managers. The team is aware of what is happening in the company, whether short-term or long-term decisions and everyone's opinions are well received. "Other than that, Quora has several classic Silicon Valley perks: ping pong lessons, massages, free all meals, snacks, football, board games, pool, video games…."
Marco graduated in Computer Science from MIT. He worked at Rede Globo, Fundação Lemann and Hunch, a startup acquired by eBay, before settling down as a software engineer at  a9.com. This Amazon subsidiary develops search and advertising technologies.
"A9 has the large scale and infrastructure of Amazon while being a company with small teams, which have a lot of autonomy to operate", he explains. The company became an option at a career fair at the university, where Marco was drawn to the engineers' expertise. "For me, the difference was the managers' concern to keep employees working on what makes each one feel fulfilled."
In addition to programming, Marco spends a lot of time designing new features alongside product managers. "It's one of the activities I like the most here because it has a more macro view of our business," he says.
work culture
Overall, thanks to a culture of experimentation and fierce competition among companies for the best talent, Silicon Valley employees are treated very well.
But it's not all rosy, and it may require some level of adaptation. "There is a certain pressure to spend long hours at the office, but people don't usually complain", says Marco, who takes the opportunity to highlight the different work environment, flexible hours and pampering in the office.
Between the concentration of good people and resources to develop their ideas, however, both point to the inequality and the unique focus of the region as a weakness. "Sometimes I feel like a villain coming here, driving up the cost of living and affecting the lives of the people who grew up here," he says.
"It's kind of a bubble: 90% of the people I know around here are techies and it's all very expensive, especially the rent," she says. Deborah is also troubled by the lack of connection to the outside world. "A lot of people focus on small problems or try to solve futile problems that no one has."
Another highlight of her is a recurring theme in the area: the lack of female representation. "It's not just a problem for the Valley, but a whole system that ends up discouraging girls and women from going to the technology area," she explains. "Since I was little, I've always seen this disparity: in the Mathematics Olympiads in high school, in programming classes at the university and now in the job market. It accumulates."
international environment
The region attracts a large number of talents from all over the world. According to the Silicon Valley Indicators website, 37.5% of current employees hail from overseas. Mexico (19%), China (16%) and the Philippines (13%) occupy the first places in the immigration ranking.
Such diversity is a local competitive advantage, as people from different places bring diverse approaches, viewpoints and mindsets to the table. More diversely composed teams are richer and more creative and have a greater ability to see new paths and take risks to innovate than uniform groups adapted to the status quo.
In the Valley, people are also highly educated. More than 70% of the region's residents have higher education – and in the fashion of Steve Jobs or Bill Gates, 24% of them have "some sort of college". (Many ends up coming back later to finish their degrees — and it doesn't hurt that Stanford, one of the best universities in the world, is right there.)
"Another differential is that this region concentrates a lot of early adopters of new services and technologies", says Marco. "People are always trying new things and that's exciting too."
Sometimes, says Deborah, this surreal atmosphere can be tiring. "You breathe technology and we always know what's happening in the area," she says. "I live in Mountain View, which is the same city where Google and LinkedIn are headquartered. Facebook is a few minutes away and on the street most people are wearing tech company shirts, coats or backpacks, in restaurants and on the train I only hear about it."
Betting on future innovations
Increasingly rapid technological advances, however, still attract both. Marco betted his chips on self-driving cars and augmented reality, while Deborah is delighted with the possibilities of 3D printing.
And she intends to bring back some of what she lived there. "The market in the US is a little saturated and there are a lot of companies trying to solve a problem that doesn't exist", she explains. "Brazil still has many problems to be solved and there is a greater need for good people in the area and I intend to come back to contribute."
Also Read : How Is Social Business Marketing Done?