The Role Of Big Data, Mobile Apps, And The New "Era Of Marketing"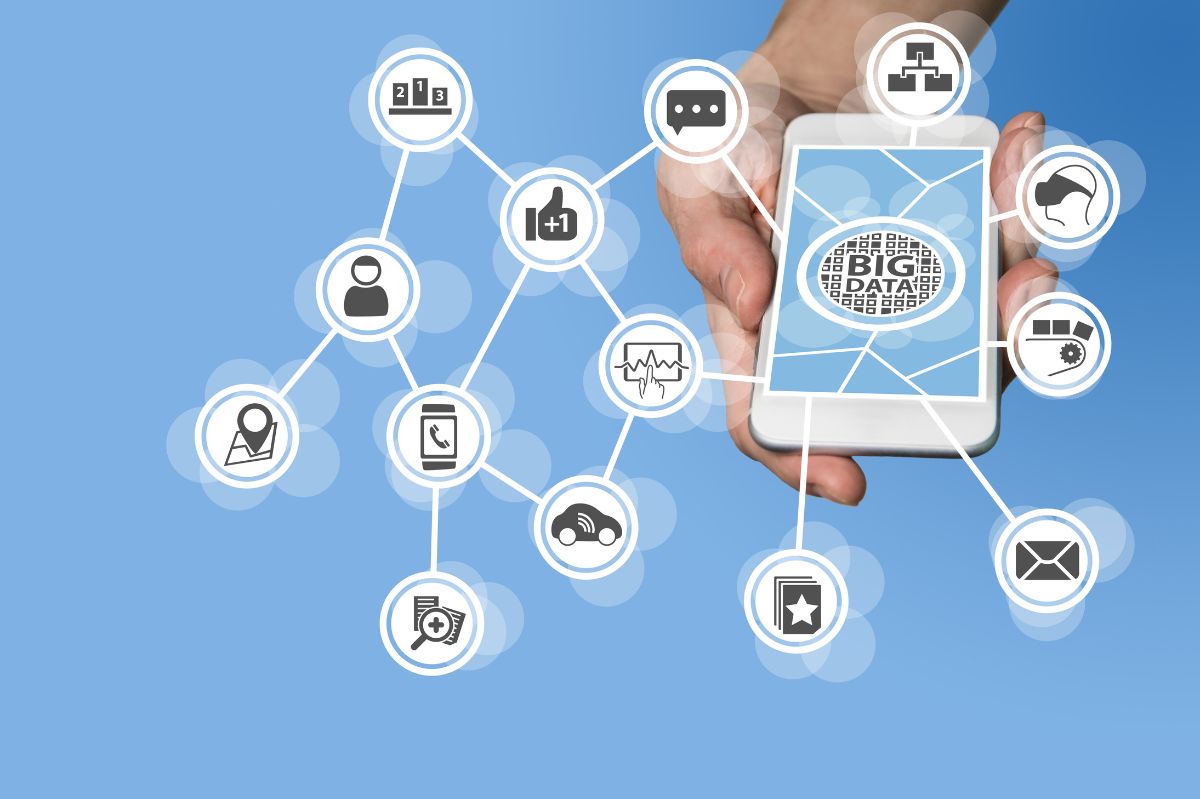 Mobile Apps: The amount of data produced by users has far exceeded the petabyte level, and the amount of data stored globally is expected to touch the yottabyte.
Data can help gain valuable insights needed to develop innovative new apps and improve the use of existing ones.
Big data forms the solid foundation to revolutionize mobile app development and influence companies' marketing strategy.
A complete analysis of user experiences is necessary for app development: Big Data outlines all the details of consumer behavior and can provide relevant indications on the strategic points companies need to focus on to implement strategic changes and create value added.
Furthermore, it is necessary to "incorporate" UX in app development: already in a previous article, "Why Big Data and machine learning will be essential to stimulate the growth of app development," we underlined that "One of the main objectives that should be set […] would certainly be the analysis of what is the behavior of users when they deal with interacting with the app itself. Companies are only recently coming to understand how important these preliminary analyzes (on the data) are. Suppose you think that Google only started to spread Analytics massively in 2012. In that case, you can also understand why many other businesses are still struggling to integrate this form of thinking into their development activity".
Mobile app developers can use new ideas by analyzing the big data at their disposal: for example, they can explore the top-rated apps in the health and fitness industry if they want to create a similar app.
They could analyze apps like Argus, Runkeeper, and Fitstar Personal Trainer and understand the behavior of the users with the usage of the apps. Hence, they can include innovative features like a pedometer, calorie counter, and so on to make their app more usable and enjoyable for the users.
Business intelligence and big data are transforming the mobile app design journey, which is increasingly knowledge-based. Some well-known marketing tools that act on these aspects are Salesforce, Epsilon Agility Harmony Digital Messaging Platform, Strong by Selligent, and CheetahMail.
Mobile apps that take advantage of Big Data are of vital importance for companies, in particular for the Marketing and Sales Department: from company data analysis to operational intelligence, from "virtual" customer assistance to marketing, the business world can achieve attractive ROIs.
For example, Apple has adopted the functions of supply chain management in order to exploit the benefits that can be brought to the marketing strategy. But sadly, not all companies are like Apple, whose mobile app developers can take up to four days to assemble any product in the supply chain.
Other major brands leveraging big data to gather customer-focused data in real-time and develop mobile apps include:
Amazon: Jeff Bezos' company uses Big Data technology for predictive analysis through which it is possible to show products similar to those users have searched for on E-Commerce.
Uber: Uber employs Big Data Analytics tools for different purposes. For example: when a taxi is booked, the company analyzes the traffic conditions in real time, the driver's availability in the customer's immediate vicinity, estimates the journey time, etc. Using the data obtained, an estimate of the time to wait and the service rate is provided.
Big Data and App development: 5 tips
The link between Big Data and mobile App development is increasingly strategic for companies since:
Helps Understand Your Audience: To satisfy your users, you need to understand their needs. It is necessary to examine the information collected from different sources, including social network channels. With the help of Big Data Analytics and other Machine Learning tools, it is easy to group data into different categories and predict the next strategic step to take by analyzing constantly updated data;
Increases business success and competitiveness on international markets: to operate in an international context, every multinational must be able to use Big Data which provides data filtered according to various factors: location, age, gender, etc.;
Helps improve performance: Thanks to Big Data, developers can easily monitor the amount of traffic generated by their application. Furthermore, they can evaluate the problems that hinder the performance of their application, and as a result, they can easily improve the performance of their apps and inhibit the user from abandoning the use of the application;
Offers real-time data: Big Data offers the possibility of having updated data in real time, and marketers can adapt to contextual changes. In other words, Big Data Analytics provides organizations with relevant and useful information to make strategic decisions as quickly as possible to generate greater profits;
Increase the number of users involved: with a pool of data regarding user behavior; you can easily determine what type of push notifications should be sent to users to engage them. This increases the number of engaged users and app revenues.
A mobile app must be at the heart of every company's digital strategy, given that Big Data offers valuable information, is personalized and updated in real time, and aims to satisfy user needs as effectively as possible.
Also Read : Pentaho, Birt, or Jaspersoft? Which Data Analytics Suite To Choose?