Analytical Technology is Helping To Track And Predict Covid-19 Potentially Infected People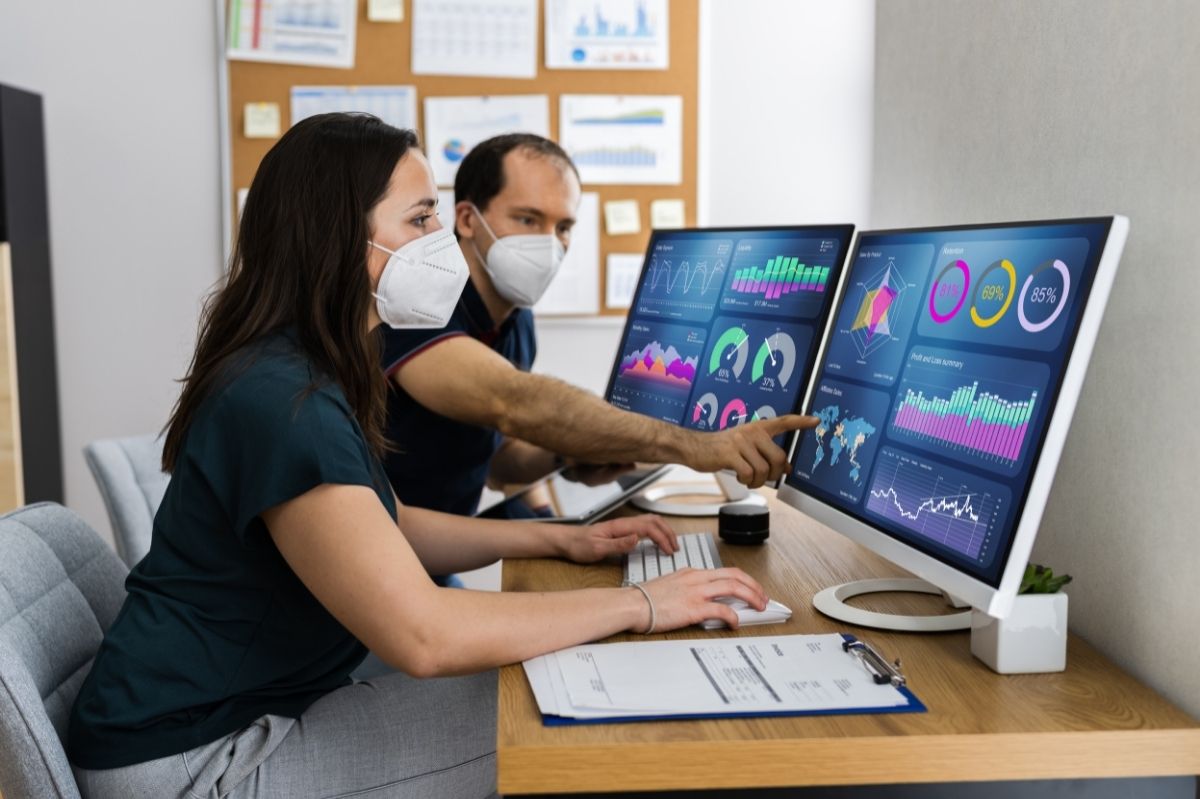 Public health agencies around the world have begun to use a series of data analysis tools to respond to this epidemic, including tracking the spread of Covid-19, how it spreads, and predicting the next spread of the virus.
The most dangerous feature of Covid-19 is its ability to spread from person to person, which quickly infected more than 20,000 people in China. Regrettably, before deciding to isolate Wuhan and surrounding areas, patients with the virus had traveled to various provinces in China and even around the world. According to current statistics, Covid-19 has spread to 20 countries around the world and caused the World Health Organization (WHO) to declare a global public health emergency last week.
The good news is that public health agencies around the world have begun to use a series of data analysis tools to respond to this epidemic, including tracking the spread of Covid-19, how it spreads, and predicting the next spread of the virus.
Theresa Do, a biostatistician at SAS, a developer of analytical software, said that now public health agencies not only have tools far beyond the previous ones, but the scale of data available is also unimaginable before.
Do point out, "Now we have a variety of different data sources, and are using these fixed-point data sources as much as possible to complete data transmission at a faster speed."
Also Read : WhatsApp Will Allow You To Transfer Chats Between iOS And Android
It is true that the initial stage of recording new cases of Covid-19 and other diseases is still unchanged, and manual operations can only be performed manually. Investigators need to enter the fields and hospital wards, record information with paper and pen, and ensure that they wear masks and gloves to protect themselves.
However, after new diseases such as Covid-19 are reported in a timely manner, relevant data will rapidly expand and be analyzed by technicians using other resources at their disposal (such as SAS and other products from software vendors). Do, who participated in the Global Health Surveillance Program of the US Department of Defense, explained that in this link, technicians often integrate various types of data, including case reports and flight lists, to better understand how the disease actually spreads.
She said in the interview: "Now, we can get the analytical answer faster, and then build a predictive model based on this, and perform contextual analysis to make reasonable inferences, and finally figure out where the disease may spread and what will happen. What kind of impact."
In addition, the geographic information system (SIS) can also effectively track the spread of viruses such as Covid-19 in different space and time periods. The Center for Systems Science and Engineering (CSSE) of Johns Hopkins University is operating a set of real-time GIS dashboards based on Esri ArcGIS, which shows all recorded cases of Covid-19 worldwide. Under such monitoring, it is believed that the decision-makers of the Centers for Disease Control (CDC), WHO, and even the Global Health Surveillance Center will be able to effectively use relevant data to make more accurate judgments of the situation.
CSSE real-time GIS dashboard based on Esri ArcGIS
Of course, in addition to online reports, we can also use other methods to infer disease trends, such as mining social media and various news sites. Take www.healthmap.org as an example. The website keeps track of global public health events mentioned on various online platforms. John Brownstein, a computational epidemiologist responsible for the operation of the healthmap.com website, pointed out that the scale of data available to them now far exceeds any previous period in history.
Brownstein said in an interview, "During the SARS period, we were not able to grasp the rich case information from China. But now, we are constantly digging into news and social media, and obtaining detailed real-time information."
After identifying new cases of infectious diseases, public health agencies will quickly contact them, track their biological activities and trajectories, and determine who they may have been in contact with. Although this is an arduous and time-consuming task, the intervention of modern technology has significantly lowered the threshold for implementation.
Dilip Sarangan, global research director of Frost & Sullivan's Internet of Things, predicts that it should be possible to use a set of "virus detection sensor networks" through facial recognition technology to "discover, track and monitor people who may be infected with the new coronavirus."
Such a system can also track every individual that an infected patient has ever been in contact with. Sarangan pointed out, "Although many people feel that such full-scale monitoring makes people feel like living in a police country, in the end, the combination of the Internet of Things and AI may become the best way for the rapid spread of highly infectious diseases worldwide. ."
After the SARS outbreak, a frontline doctor named Kamran Khan set out to build a system, hoping to automatically collect and analyze various publicly available information on the spread of infectious diseases. Khan is currently a professor of medicine and public health at the University of Toronto. The infectious disease surveillance system he originally conceived has now become a reality and is officially sold through BlueDot.
Today, BlueDot is tracking the spread of more than 100 diseases around the world, including Zika virus, West Nile virus, mumps virus, Lhasa fever, and other traditional epidemics. This platform can automatically extract public data covering 65 languages ​​from more than 10,000 official and mass media sources, use natural language processing (NLP) and machine learning technology to process text information, and organize all materials into a concise and intuitive summary Conclusion. Khan said in the interview, "If the old method is used to handle it manually, then this work requires at least a large team of hundreds of people."
Other secondary indicators also help the discovery of epidemics. SAS's Do points out that although Google Flu Trends has not been able to play the expected role, for now, it is indeed feasible to identify signs of disease from social media and other personal information sources. For example, detecting the collective increase in human body temperature through networked devices such as smartwatches, or the rapid increase in the number of Netflix episodes watched, can determine the changes in the epidemic situation in various places to a certain extent.
Do explain, "There may be other indicators that can be used to predict virus outbreaks and other conditions that have not yet occurred." Of course, data analysts need to assure the audience that their data privacy will not be violated. She added that as long as the privacy concerns can be resolved, the large amount of data unearthed is enough to add a powerful boost to public safety. "The technology is there, it depends on how to use it."
Judging from this incident, it is very important to predict the next transmission point of Covid-19, which can help government decision-makers allocate their limited resources more efficiently. At the same time, this also means increasing the level of material equipment for doctors and nurses in advance, so as to quickly adapt to the surge of Covid-19 patients; even the supply chain can be adjusted to ensure a sufficient supply of protective equipment, especially those that have been sold out globally. N95 mask.
Do point out that when planning explosive events such as Covid-19, the most important thing is to fully consider the mechanism of its secondary effects. She pointed out, "In China, thousands of people are rapidly infected, which makes the existing medical system difficult to support. In addition to the patients who died because of this new virus, the large number of medical resources occupied by such cases may also be crowded. It suppresses the diagnosis and treatment space for other patients. After all, when the hospital is full, the sick people will have no choice."
Also Read : Blockchain + Internet Of Things: Small Scenes, Great Wisdom