How Do Millennials See An Advertisement?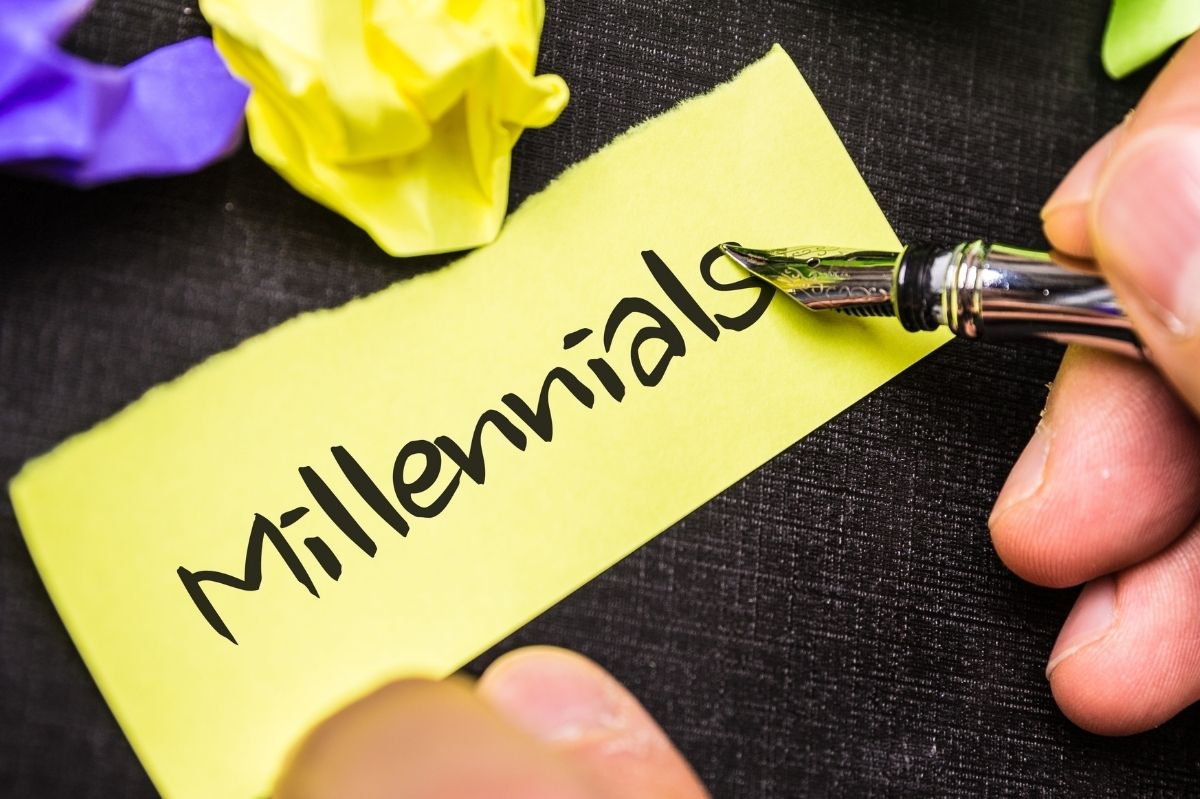 Millennials, otherwise known as Generation Y, are people born in the '80s and '90s. They are a specific age group that can be assigned specific characteristics. Employees of marketing departments of various types of companies are faced with getting to know the specifics of this target group. Millennials show specific tastes and shopping preferences, so it is important to reach them with an appropriate advertisement, i.e. an advertisement over which they will not be on the agenda.
Which way to the Millennials?
During the long-term observation of the consumer behavior of Generation Y, we can distinguish certain determinants of what should be followed in the advertising campaign addressed to Millennials. Let's start with the fact that traditional advertising does not work for them. An "ordinary" TV spot with the participation of a famous figure from show business is unlikely to move the Millennial, nor will it soon make it possible to buy the product that the "gentleman from television offered".
Generation Y is the network generation. In this case, the field of performance for marketing specialists should therefore be the Internet. It is worth remembering that it is not only about access to the platform through laptops or desktops but primarily through mobile devices. Research shows that Millennials do not leave home without a smartphone, and 80 percent of them take their phone to bed with them when they go to bed! In a word: you want to reach the Millennial, use Internet channels, including social networks and instant messaging, which he loves. The very message of the advertisement is also important, i.e. one with a positive message, preferably with a hint of humor. It's good when an advertising spot evokes positive emotions.
Generation Y, which means I know what they want
Generation Y is people who are more and more aware of their needs and preferences. They only receive personalized advertising that is tailored to them. They do not follow the offer blindly but usually consider their choices, including purchasing ones. They are also characterized by criticism. In extreme cases, when the advertisement is not to their liking or offends in any way, they completely give up purchasing the advertised products and reject the entire company's offer.
Interestingly, the low price is not necessarily the main criterion for their purchases. They pay attention mainly to quality and comfort. Due to the fact that Millennials live very quickly, they value convenience and time-saving. They definitely follow the trend towards a healthy lifestyle – healthy food, sports activities and environmental awareness. It is not easy to deceive them. Before making a purchase, especially if it is associated with a greater expense, they can spend hours on the Internet searching for a reliable opinion about the product.
Therefore, employees of marketing departments should focus not only on developing a creative advertisement but also on providing themselves with an appropriate background in the form of opinions and tests of the offered products. Importantly, the assortment should not be advertised by a famous actress or singer; Millennials trust bloggers, "ordinary citizens" who lead a similar life. Another aspect worth paying attention to is the company's values. Millennials want to support the ideas they agree with their money. This is the result of simple reasoning – spend money and buy, or spend money, support a cause, feel committed, buy.
Being up-to-date is the responsibility of the marketing departments of companies in all industries. Therefore, you should spend a sufficient amount of time carefully observing the potential customer. Only getting to know the tastes and preferences of individual consumer groups provides the basis for an effective advertising campaign. It is worth paying special attention to Generation Y, one of the largest recipients. An example of a well-known company that has adapted its services to the preferences of Millennials is Airbnb, which is a world leader in the rental of apartments, houses, accommodation, etc.
Also Read : Motorola Moto Edge X30 With a Flagship Processor