Points To Note For Online Shops In "iOS 14 Update"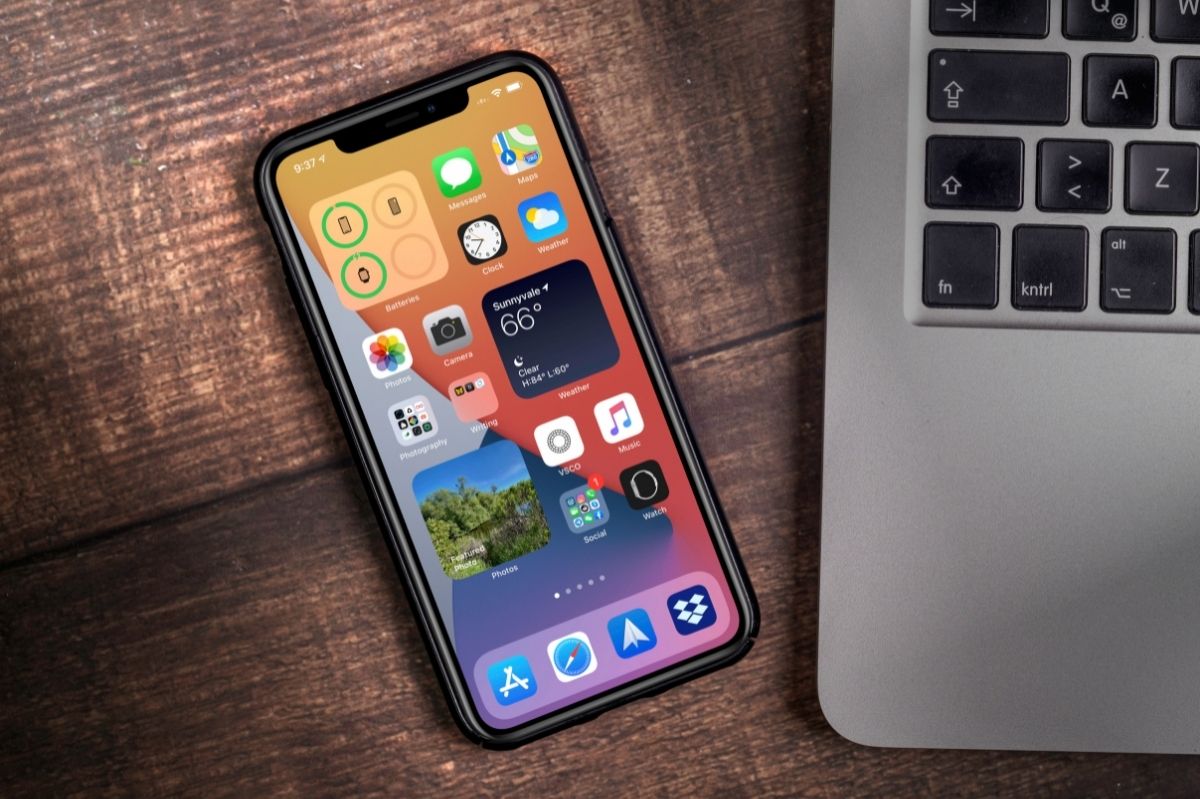 Have you ever heard that the iOS 14 update seems to affect social media personalized advertising? This update requires iOS apps to ask users in advance if they want to allow tracking across apps and websites. Previously, users were opt-in by default.
Given the widespread use of iOS devices, this policy change may affect your strategy for maximizing your business's reach to your audience on your iOS device. This can be especially significant if you are heavily dependent on digital advertising or deploying apps for your iPhone or iPad.
Of course, the only way to know precisely what the impact will be is to wait for the passage of time, and the actual opt-in percentage will vary from business to business. That said, we wanted to put together some information that would help us respond appropriately to this policy change.
Things To Watch Out For When Updating iOS 14
This update is scheduled to be applied in the spring of 2021, but you may have already experienced the following pop-ups in some apps if you are using an iPhone.
Apple's App Tracking Transparency confirmation screen appears when you open your app and asks you if you want to allow your app to track your behavior for personalized advertising.
It's like the "Allow Cookies " banner that appears when you browse websites other than iOS apps. Pop-ups will appear in the following cases:
An app that shares customer information with other companies for marketing and advertising monetization purposes
Apps that use customer information (advertising platforms, etc.) obtained from other companies
For example, if you run a retargeting campaign on Facebook for all customers who see a particular product collection in an iOS app, only those customers have set "Allow tracking" on both that app and the Facebook app. It cannot be targeted.
This change will affect all platforms that are collecting data for personalized advertising. This article focuses on Facebook ads because Facebook has the most significant reach and stable targeting options and probably relies significantly on your online ads.
What Is The Impact On Your Business?
Suppose your business offers apps that share customer information with third parties for marketing purposes. In that case, you need to implement the data privacy pop-ups mentioned above to comply with Apple's policies. For more information, please visit Apple's developer site.
Even if your business doesn't use mobile apps, you might be affected by this change if you're spending your digital advertising budget on iOS devices. If you have users who don't agree to receive or track personalized ads from advertising platforms such as Facebook, Instagram, Snapchat, and Pinterest, retargeting them through those apps is impossible. Cannot. As a result, users of these apps are more likely to receive irrelevant ads.
This change has no effect when accessing the online store via an Android device or a regular browser. So, depending on your opt-in percentage, you can still reach the rest of your audience, even if your direct targeting opportunities for iOS app users are reduced.
The following are possible impacts on prospects and campaigns for retargeting:
Lead Campaign: A certain number of iOS users may opt out of tracking, so advertising spending on targeted campaigns for highly effective customers will naturally be inefficient. As a result, you will see changes in performance depending on your current targeting options.
Retargeting Campaign: If users do not agree to personalized advertising, it won't be easy to retarget iOS 14 users based on their behavior on your app or website. And the overall size of your retargeting audience, which relied on in-app tracking, will shrink.
It's a good idea to see how your data is being used for each platform running your ad and understand what changes you'll need to make for iOS 14.
If you rely heavily on Facebook and Instagram ads like many Shopify merchants, here are some specific changes to watch out for and the actions Facebook recommends:
In the future, it is used to optimize conversion events for each domain 8 one is limited to. Currently, If you are using more than one event, Facebook high in the Business Manager 8, you will need to prioritize one.
Domains with pixel events shared by multiple Facebook business managers will need to be authenticated by the appropriate business manager. Domain authentication determines which business manager account has configuration permissions and prioritizes eight conversion events. Click here for the domain authentication method.
28- day click-through, 28- day view-through, 7- day view-through, these attribution windows will no longer be supported. The new default is a 7- day click-through, which allows you to set the attribution window at the ad set level instead of the account level.
Facebook's Business Help Center has a complete list of recommendations. Guidance is also available in the Help Centers on Google, Snapchat, and other advertising platforms.
Tip: Shopify's Facebook channel allows you to coordinate and manage your marketing activities and sales on Facebook properties. Once you have all the consent you need, you can use this channel to customize the amount of information you share with Facebook and optimize your advertising spend on Android, web, and iOS traffic.
How To Comply With Apple's New Privacy Policy?
Below are some actions that will help you optimize your overall digital marketing while complying with the new privacy policy and better using your advertising spend.
Carefully monitor your ads' cost-effectiveness ( ROAS ) to ensure that you allocate a budget for each campaign appropriately.
In marketing and advertising, monetization purposes are to share customer information to third-party iOS. If you are using the app, activate the pop-up of "transparency of the application of tracking" and, before sharing the tracking data to other companies, Please allow the user to confirm.
Try diversification, such as trying out new social platforms.
We will consider strengthening investment in organic marketing channels such as SEO that are not affected by this policy change.
It provides visitors with incentives to encourage them to move from paid media to email lists. You can remarket to them via email without using retargeting ads.
Consider using the Last Click Attribution model in customer acquisition and tracking campaign performance, focusing on UTM parameters with non-ad manager reporting tools such as Google Analytics.
Get Ready For iOS 14 Updates:
If you have a business that relies heavily on digital advertising, it's best to consider the above points and collect information as you update. We will continue to monitor the development status and provide updates on our blog.
Also Read : Three Reasons Why "Site Speed" Is Essential In Online Shops