What Do You Need To Create a Podcast?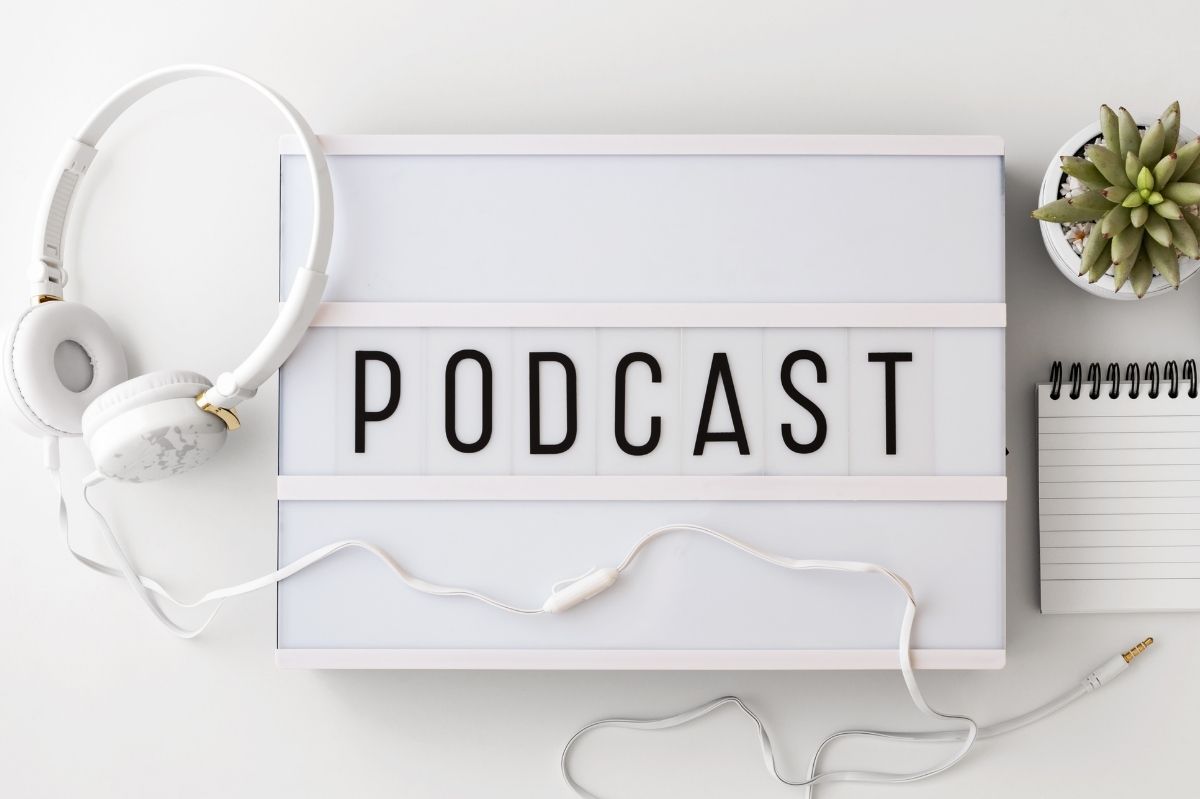 Cover art
Podcast: Cover art should be beautiful. In particular, Apple Podcasts seem to feature only professional cover art, so don't underestimate this. You may need to invest and hire a professional for cover art design. Whether you're designing your own or asking a professional, make sure your text and images are easy to read in any size.
Check out the artwork you care about on Apple Podcasts and use it as a model. Hire a graphic designer at Fiverr or Upwork to create beautiful podcasts. The cover art should be a minimum of 1400 x 1400 and a maximum of 2048 x 2048.
Podcast title
Podcast titles should appeal to you and your audience. Ideally, the listener should know the whole podcast just by its title. A descriptive name may be fine, but it's by no means a requirement. That's because most podcast platforms have some kind of hook or short description in the title. As a result, it can be optimized for searches on Apple Podcasts and Google Podcasts. For example, "Rice Cast: Healthy Diet and Cooking Support" or "Extreme: Interviews with Famous Skaters such as Tony Hawk , Chad Muska , Rick Howard. "
Category / Subcategory
Apple Podcasts have many categories and subcategories. Art, politics, laughter, religion, everything. Choose the theme that suits you best. It doesn't have to be the exact topic. If you're having a hard time choosing a category, look for a podcast similar to your theme on Apple Podcasts and note the categories and subcategories used there.
Explanatory text
The description cannot be neglected. Enter as many related keywords as you can. Useful for search engine optimization ( SEO ) in podcast listings. Apple Podcasts is a search engine, so people searching should find your podcast with a simple search.
Well-known co-host / collaborator
As your podcast grows, it's also a good idea to include the names of prominent co-hosts and topics from popular episodes. This will allow new listeners to quickly know which episode to check and increase their chances of becoming long-term fans.
Required equipment and software
This section will introduce you to the equipment and software you need to get started with your podcast. It also describes the basic setup of the podcast starter kit.
Can I get started with just the iPhone?
iPhone microphone
Microphone for PC
Audio recording software
Call recording software
Recording equipment to improve quality
Can I get started with just the iPhone?
Yes. It is possible. The iPhone has a microphone and has everything you need to record audio. However, the sound quality is not as straightforward as the professional sound.
Podcast hosting services such as Podbean and SoundCloud have in-app recording capabilities. However, you can download various apps to turn your iPhone into a podcast audio recorder. Many of these apps are also available for Android.
Anchor (iOS / Android)
Speaker (iOS / Android)
iRig Recorder (iOS / Android)
iPhone microphone
An external microphone is ideal for easy recording and sound quality on your everyday device. The following are recommendations for the iPhone.
Microphone for PC
Principle: In laptop computers, to desktop 1, one is USB because there is a port, you can connect a device such as an external microphone. These devices are ready to use and do not require drivers or installation. Even better, you can get a decent quality mic for under $ 50.
You have the option of investing in an expensive XLR mic that can be plugged into a mixer to provide a high level of sound, but an excellent USB mic will give you good audio quality. Many free and popular podcasts use a simple setup and a USB microphone.
I think your computer has a built-in microphone, but I don't recommend using it for podcasts. I can assure you that the audio quality is pretty bad. The built-in microphone is not designed for podcasts. If you're serious about podcasting, you'll need a solid external mic.
Audio recording software
The software recommended in this section allows you to save the audio recorded by the microphone in the form of MP3 files. You can also edit the recorded content, which will be explained in detail later in this guide.
Adobe Audition (PC / Mac, Paid ): Adobe Audition is for you if you want powerful audio editing software with all the features. It may be too sophisticated for podcast editing, but if you use a mixer and high-end equipment, you should also check out Adobe Audition.
Audacity (PC / Mac, Free ): Audacity is an excellent alternative to paid premium audio editing software. There are many tutorials online that are easy to use and will help you learn how to use them.
GarageBand (Mac, Free ): GarageBand is MacBook's auxiliary to meet the most audio editing needs. GarageBand allows you to save audio recorded through a podcast microphone in MP3 format.
Call recording software
When interviewing on a podcast, you will probably use software to record the call. If you use a mixer that records audio from your computer, you may not need this software.
Recording equipment to improve quality
Filter Pop (5 ~20USD): Using this filter, you can prevent the pop in the mouth when speaking close to the microphone is recorded.
Neewer microphone boom arm: You can set the microphone in front of you hands-free. This is useful when recording in your home office. You can also easily adjust the distance and height from your mouth to move around during a podcast or keep away from view when you're not recording.
Sony MDR-ZX110 Stereo Headphones: Headphones are essential when interviewing guests. It should be prevented as guest voices will cause echoes if picked up by the microphone through your speakers.
Sony MDR-7506 Professional Stereo Headphones: If you can afford it, this headphone is the industry standard and is ideal for monitoring recordings and re-listening to audio when editing.
Zoom H1N Handy Recorder: You may want to record audio on an external device before importing it to your computer for editing. Recorders are usually small, so you can record without carrying a laptop with you, such as when travelling. You can also prevent all data from being lost due to a computer crash or interruption.
Zoom H4n Handy Recorder: 2 one external microphone jack and a variety of formats of format options and control is included. 2 two different inputs are required for recording ( 2 is ideal, for example, when the speaker's people are using a separate microphone).
How to record a podcast
All you need to do to record is plug a USB microphone into your computer and launch the recording software.
Make sure the microphone is firmly plugged in, turned on and that the microphone is the default device for your recording software. Press the record button and start talking!
If you make a mistake along the way, you don't have to stop recording. You can edit it later using the same software.
If you're recording your first episode with GarageBand, check out this fantastic 4- minute video that makes it easy to understand the process.
Save the podcast when you're done recording. MP3s are the best format for podcasts because they have a high compression ratio, which reduces the file size and can be played on most devices.
We recommend saving MP3s at a constant bit rate rather than a variable bit rate ( VBR ). Most recording software will ask for this setting when saving. A suitable bitrate is 128kbps, which allows you to keep good audio quality while reducing file size. The recommended sample rate is 44.1Mhz, which is CD quality.
Also Read : POINTS TO NOTE FOR ONLINE SHOPS IN "IOS 14 UPDATE"