The 7 Best Free VPN Services Of 2021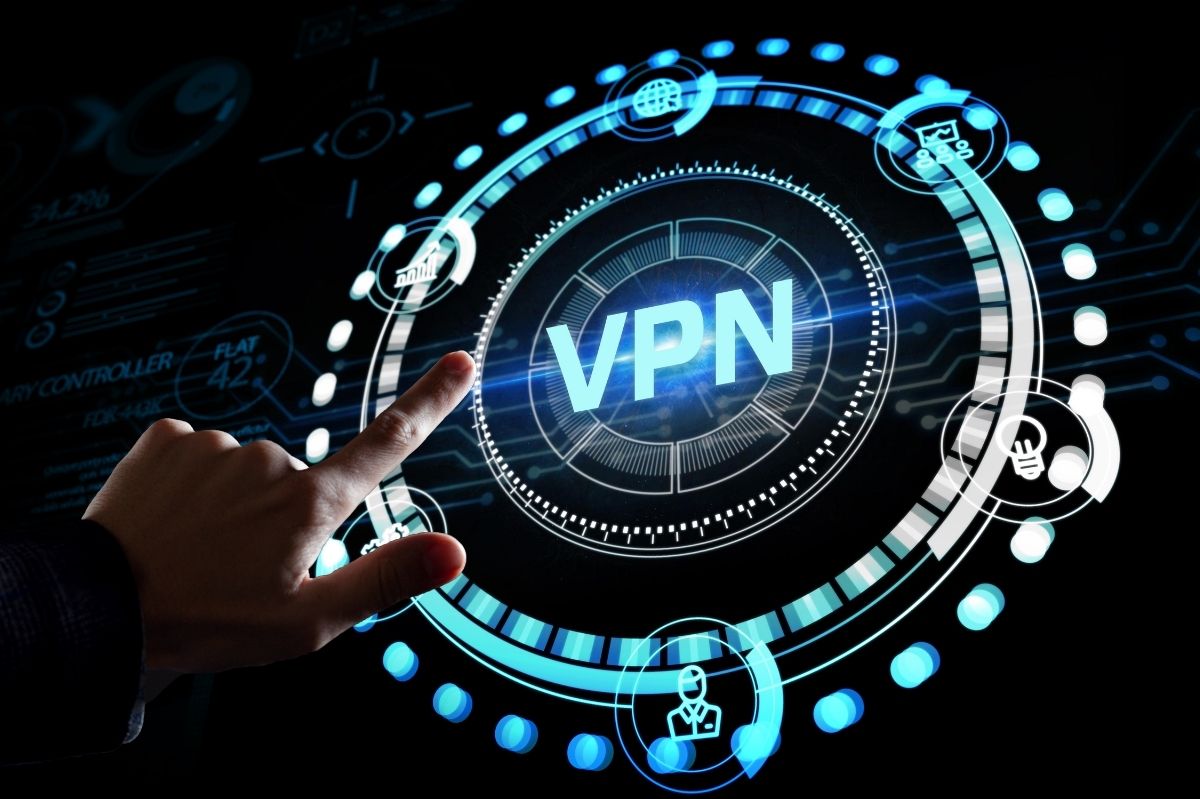 The best free VPN (virtual private network) services will keep their devices safe and data encrypted. These virtual private networks have significant advantages for users or companies. They provide location change and encryption of all your data so that curious eyes on the internet cannot see what you are doing on your device.
It is used to unblock certain specific sites or services that cannot be accessed in a region. These VPNs can unblock other regions for sites like Netflix, among others.  However, if privacy, in general, is your main concern, you can hire some of these platforms to be able to have a connection as secure as possible.
Best Free VPN Overall: Windscribe
The Windscribe platform is one of the best picks for a free VPN connection in general. This is the best free VPN you'll find with a very generous data limit, excellent speeds, a diverse selection of decent servers, and a strict no-logging policy.
It allows you to connect to servers in 10 different countries without limiting the number of connections you can establish. Connections on devices are unlimited, too, so you can use this VPN on almost any Windows, Linux, macOS, iOS, and Android device you want.  It is also available for Fire TV, Nvidia Shield TV, and you can also use it as a VPN router.
Most free VPNs have a limit on the amount of data you can transfer per month, and some also limit the amount per day. Windscribe has a very generous data limit allowing 10GB of transfer per month, with no daily limits.
If you think that the 10GB data limit is not enough for you, they have other payment options with more data.  Windscribe meets all the privacy and security requirements that we look for in a VPN service.
The Best Easy-to-Use Free VPN: TunnelBear
If you are new to the world of virtual private networks looking for a simple service while being safe, TunnelBear is the VPN you are looking for. Some VPNs are not that easy to use or configure compared to this platform, which can start up instantly even without prior experience.
The best thing about TunnelBear is how easy it is to use its applications and browser add-ons. 
This free VPN app is available for Windows, macOS, iOS, and Android. The add-ons it has for the browser works in Chrome, Firefox, and Opera.
Each application and plugin is designed under a simple-to-use interface, based on maps and represented by a friendly cartoon bear. Just click or tap on the map to enable the VPN. In the place on the map that you touch from there, it will be the fixed location of the server connection.
TunnelBear has a very restrictive data usage limit in its free version, so this service is the best for light and occasional use.  Free accounts receive only 500MB of data per month, with a few occasional promotions providing a bit more extra data.
The Best Data VPN for Multiple Devices: Hotspot Shield
Hotspot Shield is a great free VPN app with a generous monthly data allowance.  Free users receive 500MB of data per day, about 15GB per month, which beats the vast majority of the competition. You can only use the free service on one computer, but up to 25 devices for paid ones.
Suppose you use almost always the same amount of data every day, with the HotSpot Shield allocation in free data. You can use it on devices from Windows, Linux, macOS, iOS, Android, TV, and even in the Chrome browser. The downside with Hotspot Shield is that you can't use its full data allowance to the best of your ability. 
Instead of having around 15GB of data per month, you can actually only limit yourself to 500MB of data per day.  This limit is reset daily and is not cumulative. Apart from its structure in the data limit, the other drawback of the free version is that it includes ads.
Best Free VPN for privacy: Hide. me
Hide. me is the free VPN with the best quality in privacy and security.  They have a strict no-registration policy, and no matter what plan you hire, there will be no need for registration. They also feature a strong 256-bit AES encryption level for a free VPN.
If you are concerned about your security and privacy; With Hide.me's VPN application; you will have that level since they are so serious and strict that they publish an annual transparency report detailing all the data requests they have received. Since they are located in Malaysia, where the laws do not require to record or store your data.
Hide.me is compatible with all the most used operating systems such as Windows, Linux, macOS, iOS, Android, Amazon Fire OS devices, chrome, and Firefox browsers.  They sell routers with the VPN configuration available and ready to go. The data transferred through Hide.me is so protected that they use security protocols such as OpenVPN and L2TP / IPsec.
Despite the high level of security, the free version of Hide.me is also surprisingly fast, includes unlimited bandwidth with a maximum of 15GB per month of traffic, but does not force you to see ads.
Best Free VPN for fast connections: Speedify
VPNs can slow down your connection, and free VPNs can slow down your connection speeds even more.  But this app has a turbocharger technology that can increase your connection speed. This feature is available in the service's free version, making it the best choice for the fastest free VPN app.
Its applications are compatible with Windows, macOS, iOS, and Android. But every application has the turbocharger setting built-in, which will guarantee you a free connection with the fastest VPN servers on the market.
It can manage all the available Internet connections that we have, such as Ethernet, Wi-Fi, and data on the cell phone. You can combine them to achieve a connection with greater ranges of upload and download speeds.
Although users with the free service have access to Speedify's fast servers as the same paid users, the difference is that free accounts are limited to only 5 GB of data per month.
Best Free VPN to Unblock Streaming Services: ZenMate
There are many regions that are streaming services that have regional blocking content and do not like using VPN. So finding a free VPN app that can unblock these sites reliably and stably is a daunting task. The free version of ZenMate has the best track record and capability; to unblock streaming services like Netflix and BBC iPlayer.
This free version of ZenMate has limitations on its speed, to prioritize paying users to get better advantages in fast data. It allows for a good number of platforms you can use them on and the variety of server locations you can connect to. You do not guarantee unlimited streaming access as it is only available with your Ultimate plan.
Unblocking sites with a free VPN will always be a cat and mouse RPG. Free VPNs are always more easily identified by streaming services than paid VPNs. Since you can use ZenMate for free, you have to go testing and verify if it is working at that moment because sometimes it does not connect.
The Best Free VPN with Unlimited Data: ProtonVPN
Users who require more data will want to have the ProtonVPN application, which unlike the free versions of VPN that severely limit the amount of data you can transfer each month; with ProtonVPN, you will not have such limitations. It has unique privacy policies for which its service is so well known.
Most of these free VPN platforms totally limit the amount of data you can use, and once the data is consumed, the connection is no longer available.  ProtonVPN, there are no limits on the amount of data you can use.
With a great privacy history and unlimited data, it is the best free VPN with unlimited data but only limited to one device. With the free service, you will only allow connections to a limited number of servers, prioritizing payment users in data speed.
Also Read : Points To Note For Online Shops In "iOS 14 Update"