Technology That Cannot Be Avoided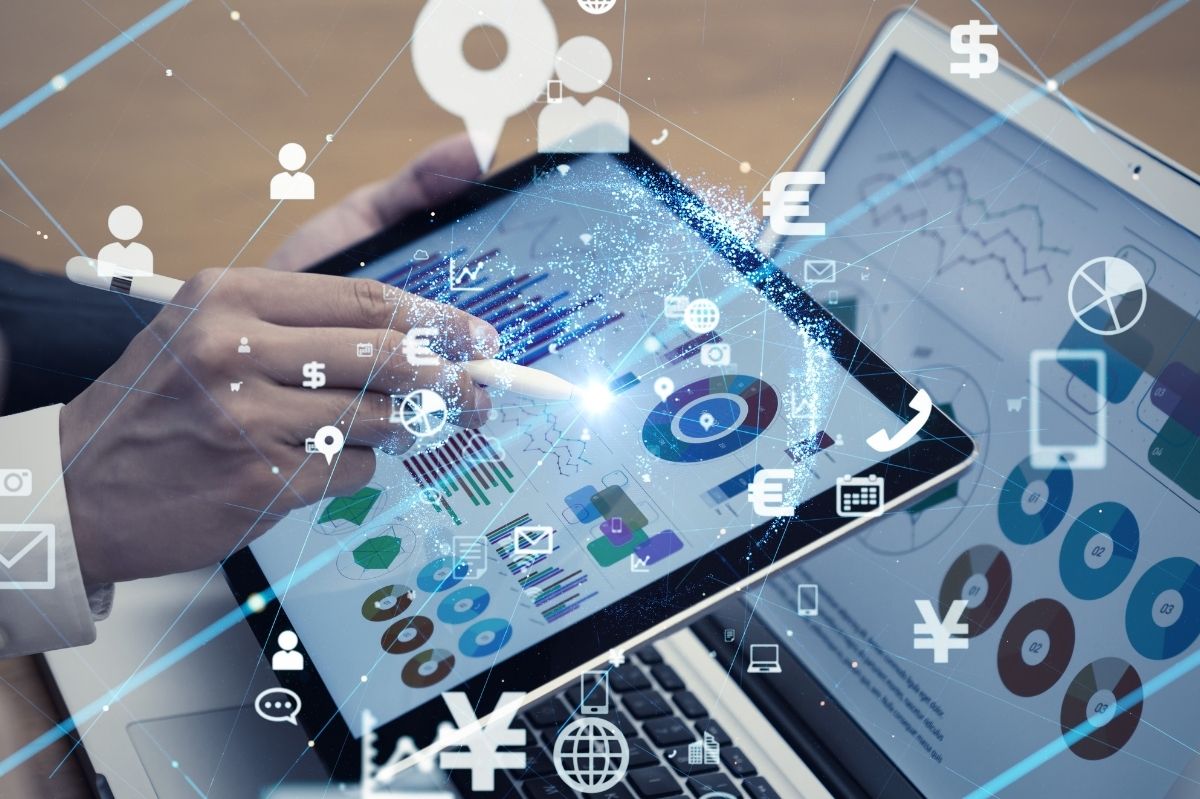 The development of technological systems and tools has a huge impact on the activities of enterprises. Technology redefines the existing concepts of time and manner of performing individual functions and tasks in all business branches. HR will not avoid this change.
Technological change can be both an opportunity and a threat. Looking back, since 2000, due to the technological revolution, 52% of the Fortune 500 entities have ceased to exist. A similar phenomenon related to the digitization of tasks and processes will affect the map of operating enterprises now and in the near future. This can be seen as a potential business challenge, but there are also those who are able to harness the potential of a changing economic model. More and more global corporations are opening coworking spaces in their offices or establishing cooperation with start-ups to provide themselves with an injection of innovation (for example, already 35% of new P&G products come from outside the company thanks to its open approach).
HR in a changing world
Does the change happening before our eyes mean the decline of human resources departments in favor of robot farm management departments? On the one hand, it is said that one in five occupations will disappear in the next five years, and robots will replace one in three by 2025. However, despite the catastrophic visions of some experts, it may turn out that the role of HR in the process of creating and implementing the company's strategy will become more and more important. And it will be a two-track role – firstly, HR departments can and must look for tools that support and increase the effectiveness of their tasks, and secondly, they must reformulate the way they look at the organization and their business-supporting function, taking into account the fact that now they manage both people and their contact with technology. For example, recruiters should take into account not only people with specific skills demanded by the business but also anticipate competencies related to the use of technology and look for people who will be able not only to perform tasks but also "teach robots" and draw conclusions from their influence on the shape of the process.
The role of HR in the process of creating the company's strategy will become more and more important #HR.
Yesterday's tasks, tomorrow's methods
To be able to face strategic challenges, HR must not lag behind in terms of effectiveness and efficiency of traditionally served areas. The lack of carefully planned and efficiently implemented processes may inhibit building the role of a real partner in business and even burden the entire enterprise. Therefore, all tools supporting process management and improving the flow of tasks do not lose their importance. It is, among other things, thanks to them, that it is possible to separate and separate competence centers. However, it is worth noting that organizations increasingly avoid long-term projects in which the current state (as is) is first mapped. The target model (to be) is designed. Then, only three years after the first meeting of the steering committee, someone comes to the conclusion that the tedious and laborious project has lost its importance because employees are different, customers are different. The company is also basically a different organization.
Are you interested in the subject of HR? Join the HR Club!
It is a unique community of HR leaders who want to perform strategic functions in their organizations. We activate representatives of HR departments, supplement and improve their business competencies and create space for valuable networking. Find out more!
To a lesser and lesser extent, especially taking into account the pace of technology development, the "waterfall" type models, i.e., linear ones, are working well, so it is worth (even in such a function as HR) to think about the "agile" approach, i.e., agile project management. Flexible solutions that allow you to alleviate everyday work problems and ensure a large increase in efficiency as quickly as possible – for example, robotic process automation (RPA), which has been rapidly popularized in recent years, is constantly highly valued. Contrary to the first association, however, it is not placing the R2 ‑ D2 counterpart from Star Wars in a suit at an adjacent desk, but the implementation of appropriate software ("robot") that can replace human-system interaction in processes such as data reading and analysis, data, receipt of messages, sending messages. The program works according to certain rules, but at the same time (just like the user) can navigate through the interfaces of various applications, for example, by transferring data, arranging meetings in calendars, or sending e-mails. And it does it without errors, 24 hours a day, 365 days a year. The solution can also use artificial intelligence, bringing real savings and freeing up human resources to work on creative challenges. Already today, organizations generate savings from RPA implementation even at the level of about 50%, finding the possibility of its use also in HR, for example, in recruitment (e-mails to candidates), introducing new employees (entering data into systems, sending information about newly recruited to support departments) or data management (settlement of bonus systems).
Homo creatives
Along with the automation of the simplest tasks, the profile of employees determining the company's competitiveness will change. Cost efficiency is still very important, so without optimal processes and efficiently conducted operating activity; it is impossible to talk about maintaining a strong market position on a permanent basis. However, progress is advancing exponentially, so those who cannot face the challenges of modernization already struggle to maintain their position – not to mention achieving growth. Even the factory of screws unchanged for years must function differently today than 30 or even ten years ago.
The real advantage is gained by companies that are capable of constantly redesigning themselves and experimenting, drawing strength from constant change (called by NN Taleb anti-fragile (2)). Innovation and flexibility are becoming an increasingly important element of success, i.e., features that are the source of, at least for the moment, only employees. And they must be suitably educated, satisfied, and motivated employees to be creative. Leaders who will be able to use the potential of their teams will win the race for the best talent. It is worth noting that in view of the growing, practically "consumer" requirements towards the employer, it becomes necessary to use intelligent HR technologies and more precise data analysis, if only in order to select the package of offered benefits better.
According to optimists, robotics will allow people to focus on what they are best at and what comes from their innate abilities. Therefore, HR should be able to help them identify these abilities and integrate them into the needs of the company (this applies to both employees already employed and the method of recruitment). There is also a new "profession" – a robot teacher and learner. There is a need, and more and more will be, people who, on the one hand, will be able to properly "program" robots in such a way that they can enter into efficiently functioning processes for many years as effectively as possible, and on the other hand, people who can observe the impact of robotization on given functions and learn how to increase it wisely.
People want to have an impact.
By 2020, the total number of employees will be the so-called millennials. The changing demographics and dynamics of competencies necessitate the need to re-create employee experiences. The youngest generations are able to offer employers, among other things, multidisciplinarity, multitasking, or smooth navigation in the world of new technologies, but maintaining their commitment requires different tools than those used in previous decades. As many as 48% of company bosses say that employee engagement is their business priority (3). This is one of the reasons why, in the next two years, at least 75% of the most dynamically developing enterprises will use crowdsourcing (4). This is one of the tools increasingly used by HR partners, but also other business departments; Crowdsourcing includes, among others: crowd wisdom, open innovation, micro-tasking, co-creation, crowdfunding, alternative monetary systems such as bitcoin (crowd currencies), and citizen sourcing. Already today, crowdsourcing solutions are used to attract talent (student communities from which future job candidates emerge), develop new products, engage employees in rationalization initiatives or even in office space arrangement projects. Importantly, crowdsourcing is not only technology but also – or perhaps most of all all-knowing who and how to involve and the ability to translate project results into business results. Finally, to quote Michael Dell (5): "Ideas are a common commodity.
From start-ups to corporations
Last year, the consulting company EY published a study, "How to find yourself in the digital world". As many as 59% of the surveyed companies claimed that they did not have sufficient internal competencies to develop solutions required by digital transformation. In practice, this means that start-ups are more and more often the supplier of innovative IT solutions for HR departments of international corporations. They are supported by acceleration programs, such as Strawberry, created by EY and Microsoft, and Senfino. One of the program participants, Devskiller, is a company that created a tool for verifying the skills of programmers in the recruitment process(including knowledge of frameworks, libraries or databases, which are crucial for the subsequent effective performance of actual duties). Candidates are given real programming tasks that resemble the work they do on a daily basis. As the authors of this solution declare, the created tool reduces the number of unnecessary recruitment interviews by up to 40% and enables the recruitment time to be shortened by 50%, and at the same time to actually verify real programming skills. In turn, another interesting start-up, Elastic Cloud Solutions, deals with the creation of sets of ready-made cloud tools, which are to constitute a digital workplace for the current age. The solution is to include: an intranet platform, a tool for building electronic forms and chatbots, and an intelligent employee assistant,
These and other examples show that small, dynamically developing companies can offer injection of energy and freshness relatively cheaply at often critical points of HR processes. Solutions used in the development of corporate software are increasingly based on the latest technological achievements successfully used in the consumer market, such as artificial intelligence or the Internet of Things(Internet of Things), thanks to which they are able to provide a user experience at the level that employees increasingly expect. At the same time, the largest companies are trying to find from start-ups not only promising products but also talented employees. An example of such activities is hackathons (programming marathons) organized by some corporations, during which IT specialists face a given problem while perfectly presenting their skills and potential.
Although the growing number of new, interesting solutions allows companies to choose from a range of ever more perfect and innovative tools supporting the area of ​​human resource management, experienced HR specialists are aware that the purchase of even the most advanced IT solution will not ensure success in its application. The practical challenge of this "technological revolution" is their incorporation into the functioning processes and well-worn mechanisms of operation of individual parts of the organization for many years. Today's processes are already scaled, and employees specialize in their tasks. The use of new tools and systems will streamline selected elements of this chain and force the redefinition of the entire model of time distribution between individual stages and the role of a human being in it. Therefore, HR faces a huge challenge of change management. Difficult but exciting. 
Also Read :  The Most Important Advantage Of The Company Subscription